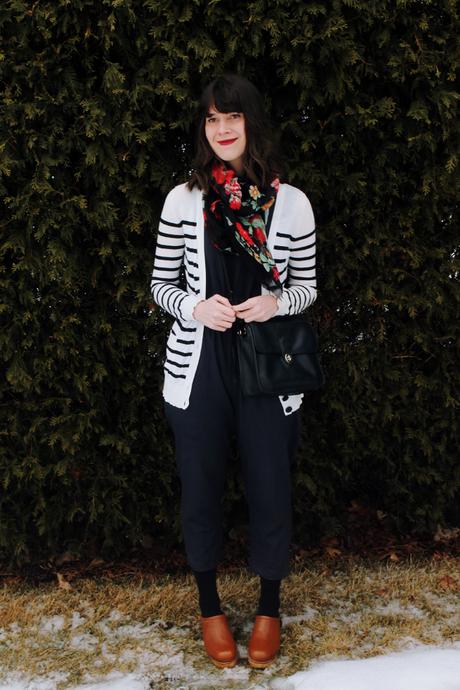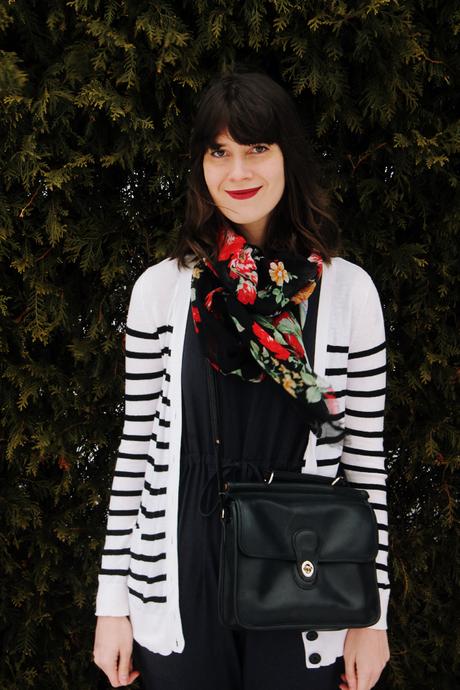 Snow on the ground and pastels on the mind. While it's becoming near impossible not to put on dresses messy with flowers and hail taxis without coats, some of us still are stuck in the last determined days of winter. While I
might
have already toed the line by walking through city blocks with my coat unbuttoned, a part of me doesn't want to believe that the worst is over. Just in case I jinx it. But this could be it- this could be the beginning of pinafore season! If anyone happens to be holding a handful of confetti, I suggest now is the time to throw it. 
I loved hearing yesterday the clever ways you've been moving your winter wardrobe towards springier trends, and it's been inspiring me to not just hide behind the usual sweater and denim combo as I nervously wait for the weather to turn. My recent work-around has been the idea to take bolder, happier prints, and pair them with pieces that could still keep me warm when the wind bites. Take this navy jumpsuit for example.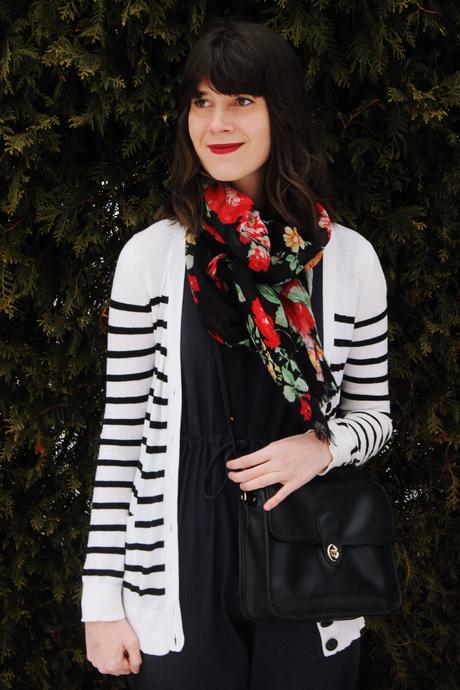 It's one of my favorite summer pieces, but when paired with tights and a thin long sleeve shirt underneath, it works perfectly fine for this transitional weather. To add that touch of spring I'm all too eagerly craving, I paired it with a white, happy striped cardigan and juxtaposed the print with a floral scarf tied close to my neck. I slipped on a new pair of clogs to add a pop of color at my feet that would help balance out the poppier colors, and then a dark cross-body bag at my hip to keep the heavier hues grounded. That way I have an even balance of both winter and spring looks in one outfit.
Now excuse me as I never take this off of my body, ever.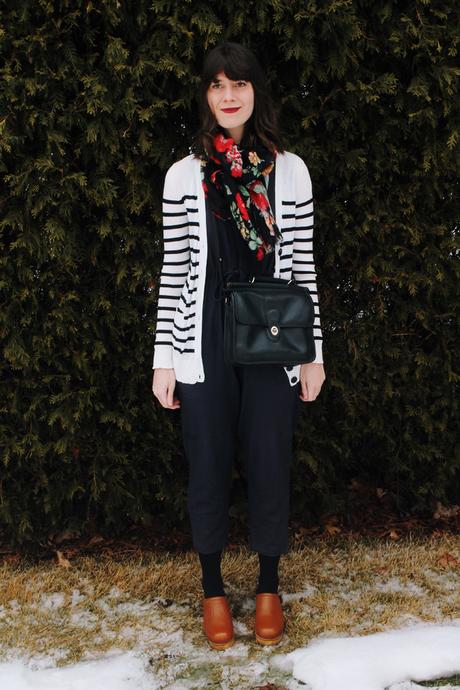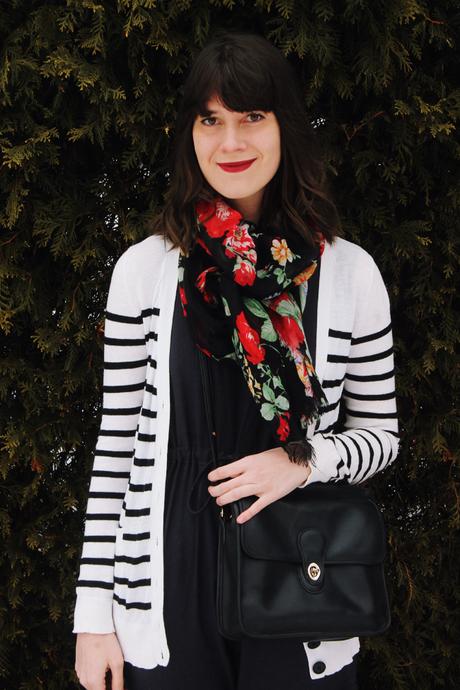 Let's discuss: What's one way that you've made a favorite spring piece more winter appropriate?
PS: If you want more chilly weather layering tips, go ahead and read:
The One Styling Piece That'll Fix Any Outfit, Ever

JUMPSUIT: Urban Outfitters (vintage similar:
here
CARDIGAN: Forever 21
SHOES: Urban Outfitters (vintage similar:
here
)
SCARF: Forever 21
PURSE: Thrifted (vintage similar:
here
, 
here