Offering ideal protection and modern looks, this kind of Galaxy S3 accessories are perfect for you if you prefer not to take your wallet with you wherever you go. Now you can keep your Galaxy S3, credit cards, tickets and driving license all in one place.
Sena Magia Wallet Leather Galaxy S 3 Case – Red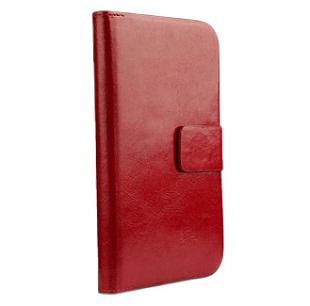 Wallet-Style Galaxy S III Case - Sena Magia
Featuring luxurious design, this leather wallet-style case is designed to offer perfect fit to your new Galaxy S3. Secure magnetic snap closure will keep your smartphone in place and guard it against daily wear and tear. Stylish and secure, the soft interior will be particularly gentle towards the screen of your phone, while tough exterior will guard it against scratches and impacts. The most useful thing, however, is the interior 3 slot card holder, perfect for stashing credit cards, IDs and notes.
Fitcase DCC-11 Galaxy S3 Leather Case – Brown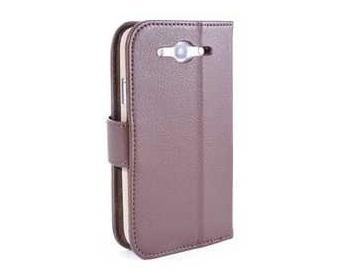 Galaxy S III Case by Fitcase - Brown
Having similar features as the previous model, Fitcase Galaxy S3 case is ideal for protecting your smartphone without adding much bulk. Made from high quality genuine leather to give your Galaxy S III optimal protection from daily wear and tear, this case will let the phone stay fully operable. Another great feature is that this case can easily be folded into a stand, for easy video viewing.
ForCell Wallet Leather Galaxy S 3 Case – Black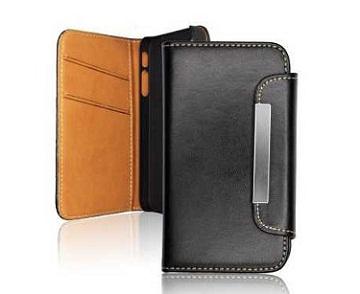 Galaxy S 3 Wallet Case by ForCell - Black
Another great looking and multifunctional case, designed specifically for your brand new Samsung Galaxy S3. This wallet-style Galaxy S III case by Forcell will securely hold your Galaxy S3 in place, while you can still easily access all the ports and buttons of the phone.