Waiting on Wednesday is a weekly feature hosted by Jill of Breaking the Spine. It spotlights upcoming book releases that I'm eagerly waiting.
---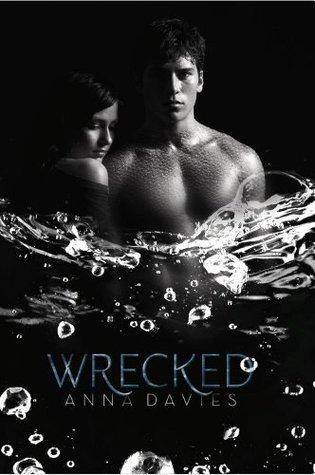 RELEASE DATE. May 1, 2012
PUBLISHER. Simon & Schuster Books for Young Readers
---
SYNOPSIS. Secrets of the sea have never been sexier than this.
Ever since the death of her parents, Miranda has lived on Whym Island, taking comfort in the local folklore, which claims a mysterious sea witch controls the fate of all on the island and in its surrounding waters. Sometimes it's just easier to believe things are out of your control.
But then a terrible boating accident takes the lives of several of her friends, and Miranda is rescued by a mysterious boy who haunts her dreams. Consumed by guilt from the accident, she finds refuge in late-night swims—and meets Christian, a boy who seems eerily familiar, but who is full of mystery: He won't tell her where he is from, or why they can only meet at the beach. But Miranda falls for him anyway…and discovers that Christian's secrets, though meant to protect her, may bring her nothing but harm.
Seductive and compelling, Wrecked brings a contemporary, paranormal twist to a classic enchanting tale.
---