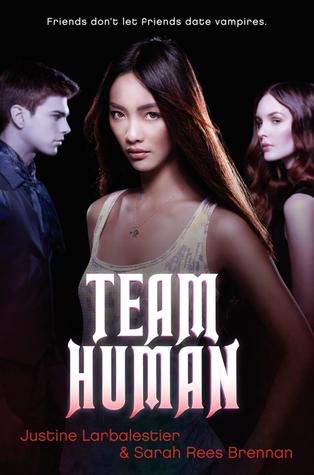 Team Human
by Justine Larbalestier and Sarah Rees Brennan
Expected Publication Date:
July 3rd, 2012
Publisher:
HarperTeen
Page Count:
368 pages
Purchase:
Amazon
 | 
Books Inc.
When a vampire shows up at Mel's high school, it's up to Mel to keep her best friend from falling in love with him. Add a mysterious disappearance, a cranky vampire cop, a number of unlikely romantic entanglements, and the occasional zombie, and soon Mel is hip-deep in an adventure that is equal parts hilarious and poignant.
Why I Can't Wait
: Cranky vamp cop? Zombies? Hilarious? Alright. I'm in!