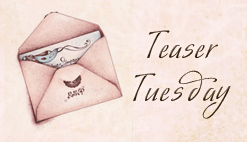 Teaser Tuesdays
is a weekly bookish meme, hosted by MizB of
Books And A Beat
.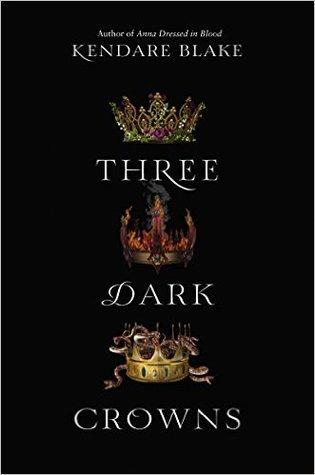 Three Dark Crowns
by Kendare Blake
Publication Date:
September 20th, 2016
Publisher:
HarperTeen
Page Count:
416 pages
Goodreads
|
Amazon
 |
Barnes and Noble
|
IndieBound
*This quote is from the ARC and finished copies may differ*
Fans of acclaimed author Kendare Blake's Anna Dressed in Blood will devour her latest novel, a dark and inventive fantasy about three sisters who must fight to the death to become queen.
In every generation on the island of Fennbirn, a set of triplets is born: three queens, all equal heirs to the crown and each possessor of a coveted magic. Mirabella is a fierce elemental, able to spark hungry flames or vicious storms at the snap of her fingers. Katharine is a poisoner, one who can ingest the deadliest poisons without so much as a stomachache. Arsinoe, a naturalist, is said to have the ability to bloom the reddest rose and control the fiercest of lions.
But becoming the Queen Crowned isn't solely a matter of royal birth. Each sister has to fight for it. And it's not just a game of win or lose...it's life or death. The night the sisters turn sixteen, the battle begins.
The last queen standing gets the crown.
My Teaser
A young queen stands barefoot on a wooden block with her arms outstretched. She has only her scant underclothes and the long, black hair that hangs down her back to fend off the drafts. Every ounce of strength in her slight frame is needed to keep her chin high and her shoulders square. - Kindle E-ARC location 78 of 4724
Page one and I'm already hooked! I can't wait to get into this one :) Plus, that cover is AMAZE!