Waiting on Wednesday is a weekly feature hosted by Jill of Breaking the Spine. It spotlights upcoming book releases that I'm eagerly waiting.
---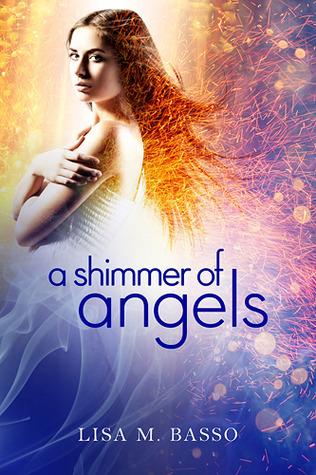 RELEASE DATE. November 20, 2012
PUBLISHER. Month9Books
---
SYNOPSIS. A compelling and spirited debut from Lisa M. Basso in which sixteen-year-old Rayna Evans has spent the last three years locked away in a mental institution for seeing angels. Intent on remaining free, she ignores signs that she may be slipping into the world she has tried so hard to climb out of. But when her hallucinations begin showing up at school, can Rayna keep her job, her sanity and keep students from dying at the hand of angels she can't admit to seeing?
Psychiatry, fantasy and real life come together in A Shimmer of Angels, as a young girl struggles with identity, secrets and confronting her greatest fears. A Shimmer of Angels is a wonderful read for anyone who has ever felt like an outsider, or perhaps has felt like giving up entirely. It touches on themes of suicide, ostracism and emotional pain. The author, personally exposed to suicide through the death of her beloved brother, will donate a percentage of sales of this novel to a local suicide prevention and outreach program in San Francisco, California.
---