Smitten again am I by two particular shades from the VMV Hypoallergenics lipstick range, one after the other. This is a makeup discovery that caught me off guard. Over a month ago I bought a couple of sunscreen products from the VMV counter over at SM Aura, and I merited a free lipstick of my choice. I first chose VMV's Glitz Lipstick in Chorus Line as my freebie because it seemed an obvious but wearable enough pink to work with, but I wasn't aware of what a favorite it would turn out to be nor that it would cause me to sort of sniff out a second shade.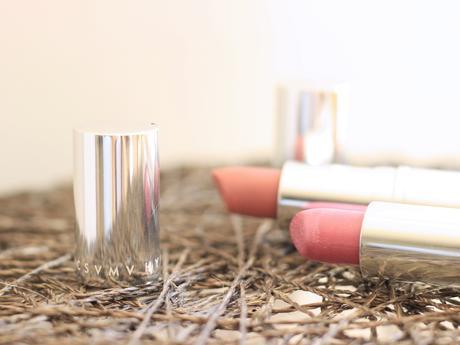 Just yesterday, armed with a bunch of SM Gift Certificates I picked up another VMV lipstick this time a velvet matte type in the shade Fireclay (I kid you not, it's a Lip Kit sort of lipstick) after being convinced due to the number of times I reached for my VMV Chorus Line lipstick throughout last week's entire campaign sortie. So now I have two VMV Hypoallergenics lipsticks that I super, super like with me all the time. Read on to see me wear them and talk about how lovely they are.
VMV Chorus Line lipstick reminds me vaguely of a MUJI lipstick I blogged about when I first started the blog, a mauve infused orchid pink with just enough beige in it to make it suitable for daily wear, there's also a hint of frost but not an overdose. The thing that got me about the texture of Chorus Line, which was the first lipstick of the two, is it applied on like a sheer pink but it wasn't glossy or greasy, it was sheer matte in texture, satin in finish and ultimately very buildable.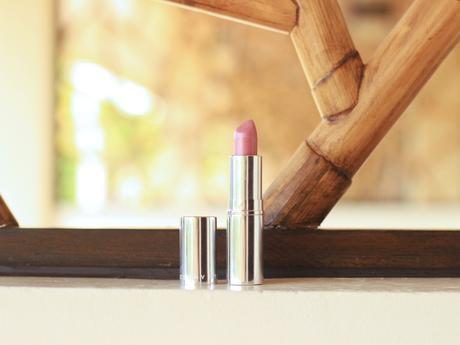 VMV Hypoallergenics Glitz Lipstick "CHORUS LINE" Php1075.00 (from SM Aura, retail online may vary)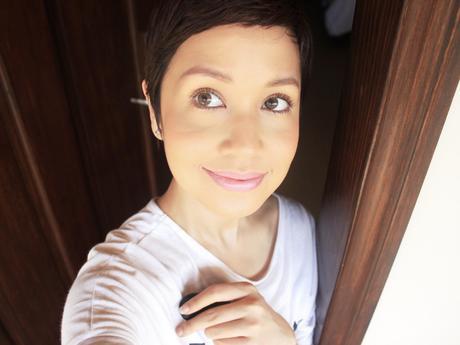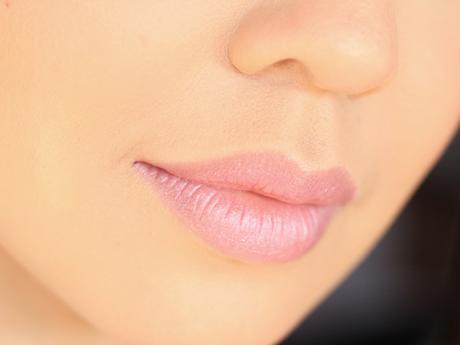 There is a hint of shimmer in the formula and a slight graininess from that shimmer which you easily forget about and it doesn't overtake the hue. I've never encountered a translucent textured satin lipstick that stayed like a matte lipstick and was sheer upon the first layer and you could easily layer for full-on color if you wanted to.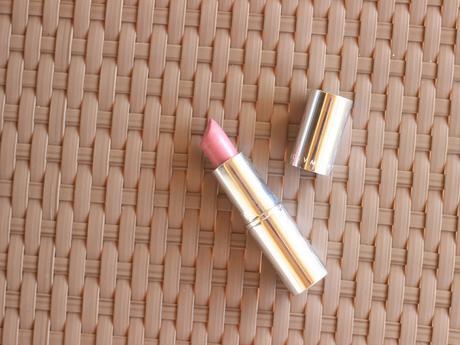 This texture is very specific you could never describe Chorus Line's texture in just two phrases. My new favorite which I just picked up yesterday from SM Aura using gift certificates is this next one called Fireclay available at Zalora here.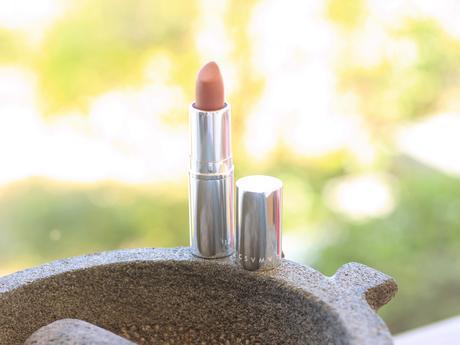 VMV Hypoallergenics Velvet Matte lipstick "FIRECLAY" Php1075.00 (from SM Aura, retail online may vary)
Fireclay is basically like a lipstick version of NYX's Soft Matte Lip Cream in Abu Dhabi but with a subtle rose undertone, also in the same color vein as MAC Velvet Teddy but not as brown. It is a gorgeous, gorgeous color...after clearing my gift certificate transaction at the cashier I hopped on over to a nearby mirror to open up Fireclay and wear it right away.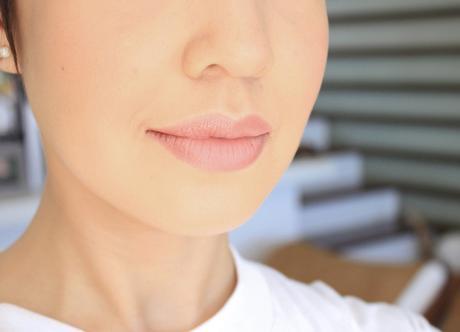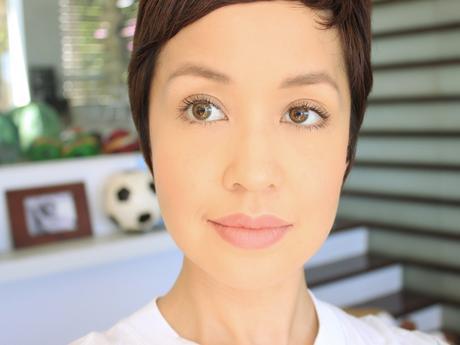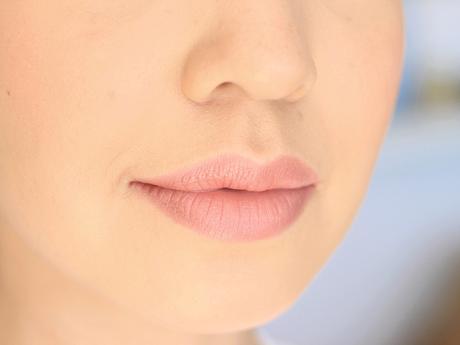 Fireclay is my daily MLBB which is easier to apply in a strange velvety way compared to MAC Velvet Teddy, VMV's velvet matte lipstick in Fireclay has more of a coral rose undertone than MAC Velvet Teddy does, making it quite pretty and much closer to Kylie Jenner's Candy K lip kit hue. For some reason the rose undertone on VMV Fireclay doesn't show up on the arm swatch but it does show up on the lips.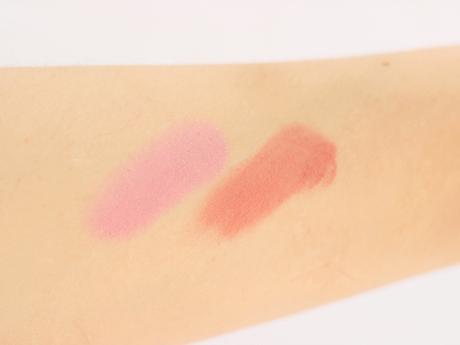 Around 6 or 7 salesladies gathered round to watch me put it on and when i did there were oohhs and ahhs. Not all people usually go to the VMV counter to particularly buy makeup. The makeup range does have a following locally and worldwide but it's a very niche market, VMV are more highly acclaimed for their skincare and have even been featured on Into the Gloss for that and a particular lipgloss in the past. However, I must say, gosh...VMV's lipsticks just gave me the best makeup wake-up call in quite awhile.