English and French are Canada's official languages however Quebec is only one (of 10 provinces and three territories) that is predominately French-speaking.  While there are other French communities throughout the country French Canada as a whole is quite small.  In Ontario where I grew up I started learning French in grade 3 (age 7) and it was compulsory until high school but other than learning the language French culture and food were things I didn't really appreciate until later in life.
It also wasn't until I moved to London that I visited Montreal and Quebec city.  Which is often the case of many Canadian expats, we make it far around the world but don't explore as much of our own backyard usually due to cost and size.  I went home for a few weeks in 2010 and I met up with a London friend (who repatriated to Canada the previous year) for a mini reunion in Montreal.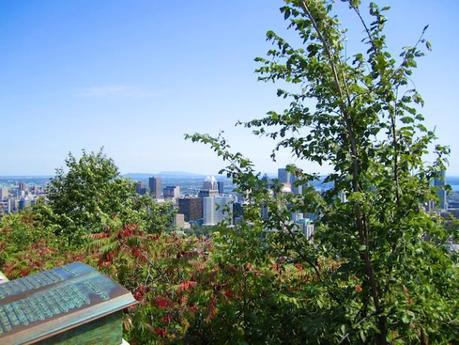 I took the train five hours from Toronto while my friend flew in from Winnipeg and we stayed for five days.   Montreal is Canada's second largest city and the eight largest in North America.  The architecture and atmosphere has a European feel and the food is exquisite.  As diverse as Toronto, or London, visitors are spoiled for choice and pretty much any cuisine you are craving will be available.  But if you go you must have poutine which is both French and Canadian.
Located in Old Montreal is the Notre Dame Basilica which is imposing and quite striking.  The interior of its chapel is inspired by the Sainte-Chapelle in Paris and it deserves a visit if you ever find yourself here.  The Montreal Museum of Fine Arts though showing some interesting pieces sadly was a bit of a disappointment.  It might be because I have access to so many amazing free museums in London and I might have become a little bit of an art snob.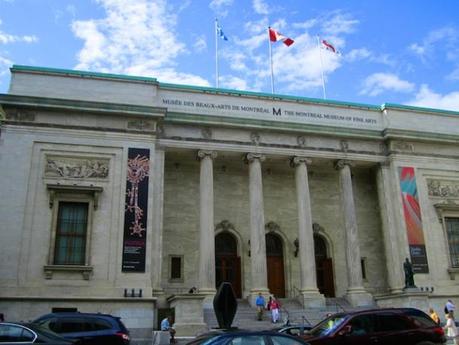 There is plenty to do in the city, we visited the University grounds, went downtown and through china town and hired bikes but as we had five days Seij suggested we take one out to visit Quebec City.   This turned out to be my highlight of the entire trip for me.  It was only a short bus ride away and although it was packed with people it was the perfect day out.
The sun was blazing so being by the water was necessary.  Most of what you will see is at the top of a very steep hill but there is a funicular that you can take if you'd rather not hike up the seemingly endless stairs.  Once at the top the cobbled streets give way to quaint shops, a little church and many cute restaurants.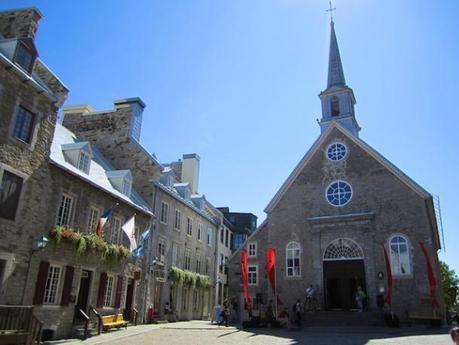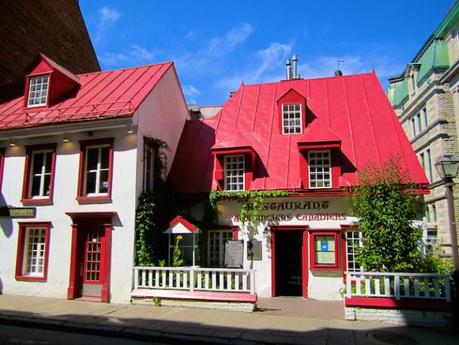 We decided to visit La Citadelle de Quebec which is a military installation and official residence of both the Monarch of Canada and the Governor General of Canada located atop Cap Diamant, adjoining the Plains of Abraham.
It is the largest British fortress built in North America and an active military garrison, some of whose walls enclose 300 years of military history in Quebec City spanning the French, British and Canadian periods.  First occupied by British troops and the Canadian artillery, since 1920 it has been the official residence of the Royal 22e Régiment, the only Francophone infantry regiment in the CF Regular Force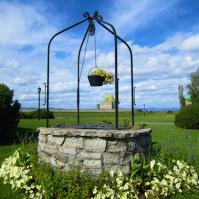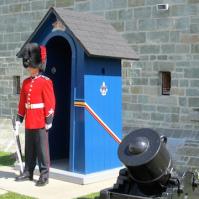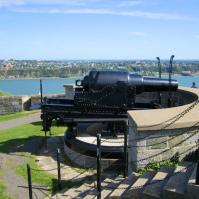 It is easy enough to visit Montreal on a weekend break if you are in Toronto for a few weeks.  It will give you a taste of the varied history and culture of Canada.  Brush up on your French though.