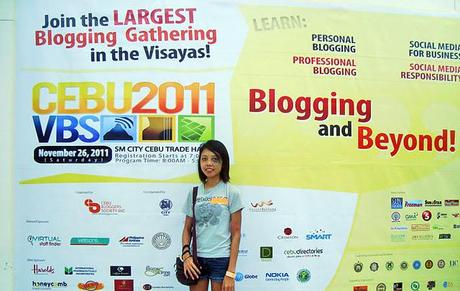 Visayas Blogging Summit 2011
, the first blogging summit I had attended. Which makes me a little bit anxious. Nonetheless, we really learned a lot from the speakers, and enjoyed being there, not to mention all the surprises they prepare for us. It was indeed the biggest social media event of the year.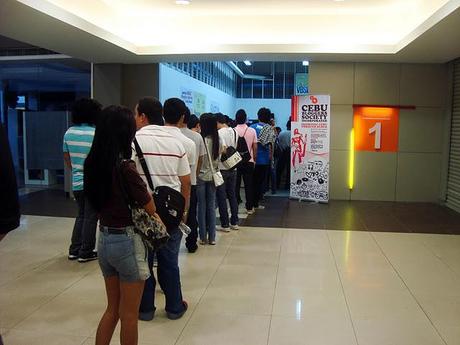 We arrived in SM just in time for the registration. We were hoping to get the early bird gift pack, but there were already a lot of people inside when we fall in.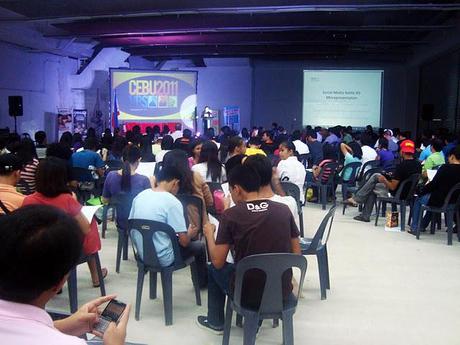 A lot of participants had come to join the event. There were even students from different schools.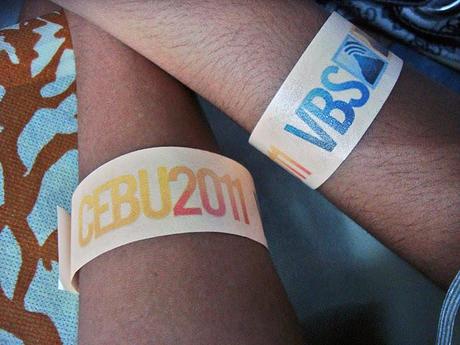 Upon arriving at the venue, we were given this simple and cute wrist straps and a bag of goodies, which never got the chance to be in this picture. I got overwhelmed by the people around me and totally forgot to take a shot of the bag.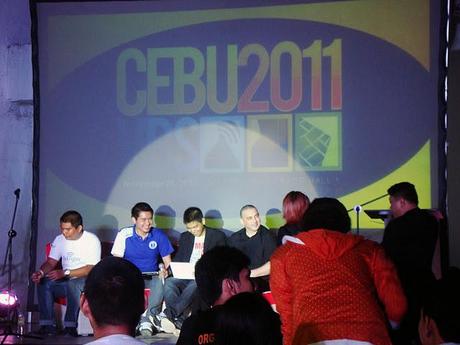 [from L to R] Max Limpag, Evanjohnn Mendoza, Vernon Go and Tim Bennette
This are the first set of speaker for that day.
Vernon Go
shared about how he started blogging and what/how to keep it going.
Evanjohnn Mendoza
talked about finding your own niche.
Tim Bennette
on the other hand, talk how blogs can help your business, and lastly,
Max Limpag
which state that bloggers should know the basic html/CSS codes and writing skills.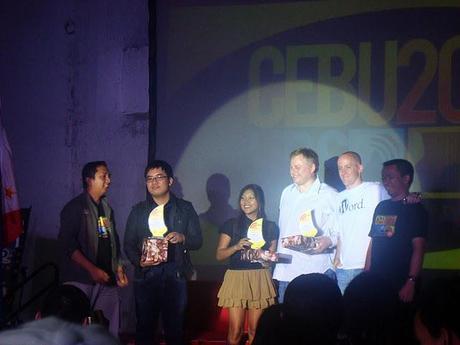 [from L to R] Ruben Licera Jr., Coy Caballes, Joanne Apat, Brad Geiser, Chris Ducker and Kevin Ray Chua
I was amazed by the video clips
Chris Ducker
had prepared. It was a collection of greetings from international bloggers, which is also friends of Chris from BlogWorld Expo. One of my favorite blogger, Darren Rowse, was one of them. How I wish they would invite him for next year's VBS. :)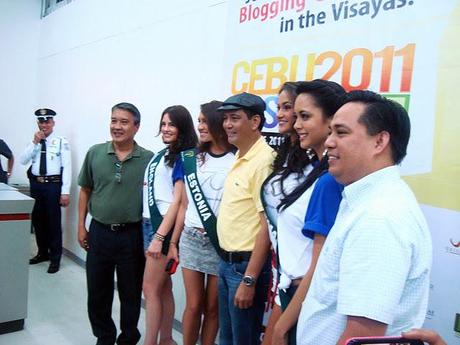 Did I mention surprises awhile ago? Introducing 4 contestant of Miss Earth 2012. That's right. It's really them with Mayor Mike Rama in the center. This is one of the surprises the
CBSi
had prepared for us. Aren't they lovely?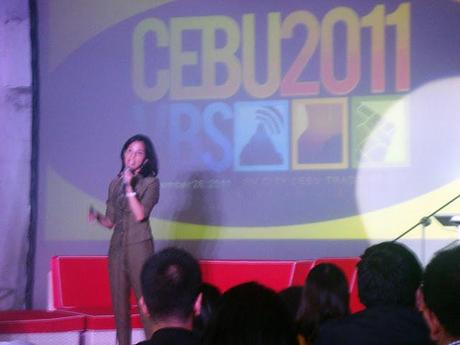 Sorry for this. This is the only shot I have of Regina Lopez. She's the managing director of ABS-CBN Foundation, Inc.  Having her in that event had made a lot of people (including me), be aware of the serious issues of mining in Palawan. She manage to open our eyes to the situation of the environment and the people living in the area. She help us realize that we, bloggers, can help stop this disturbing mining in Palawan in our own little way---blogging about it!
I literally had goosebumps watching this video during Regina Lopez's talk. What are you waiting for? Yes you! You can help Palawan with your mouse. Sign the petition online, 
click here.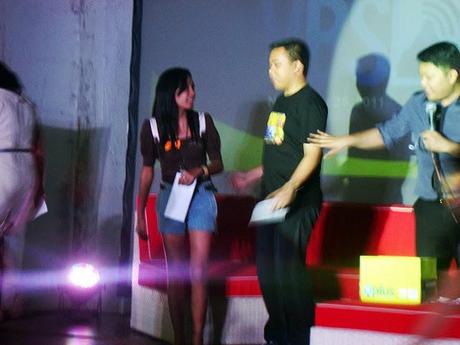 After a whole day of learning about blogging, the organizers started to raffle some gift certificates and phones for the participants. Lucky for my cousin, she won a VIP gift certificate from Red Box.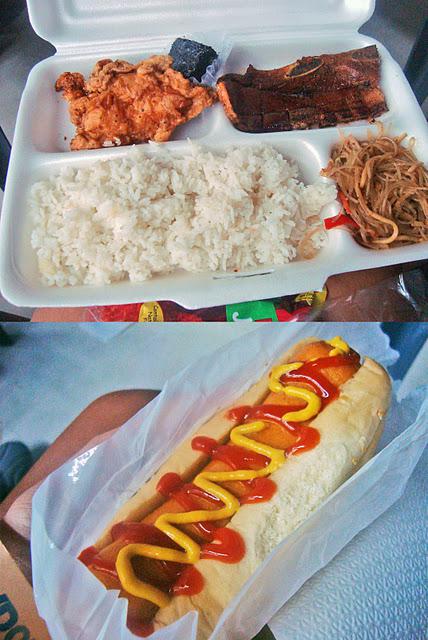 By the way, the free food they serve during the summit was delicious. Although I didn't quite like the Hungarian sausage, the packed lunch was really great. Everything in there was very yummy. ^_^