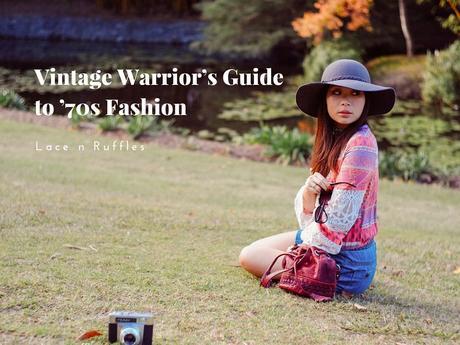 In case you've been living under a rock, the '70s are having a rockstar-like fashion moment. It first began when extreme flare jeans resurfaced for autumn, as you'll see here), and the snowball effect continued. Throwback styles were all over the runways, including tie-dye, suede, and hippie prints. What some fashion forecasters thought was a passing moment has proven to be a lasting ode to the groovy time period (which also happens to be my fave fashion era).
So what does that say for vintage lovers like me?
Well, if you want to stay true to your vintage style, it shouldn't be too hard to adopt the '70s trend. Since the decade's style is a throwback of its own, you'll just need to learn how to identify the key cuts of the era and work some of them into your existing wardrobe. If you're not sure where to start on this, below are just some of the main sexy ingredients to adding a taste '70s spice into your look.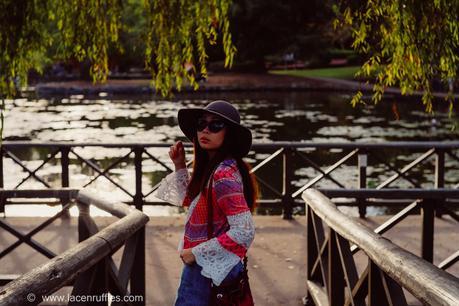 Bell Sleeves
One of the most telling style elements of '70s fashion is the flowing bell sleeve. A little bit hippie and a little bit romantic, the bell sleeve is the love child of Seventies style. A flowy lace shirt, nude bra with bell sleeves - you'll knock this dreamy '70s look out of the park ( I've styled a bell sleeves top here in this 'Coachella inspired lookbook).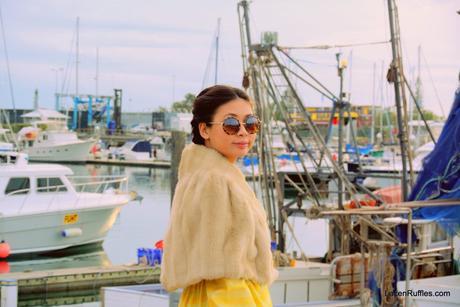 Circular Sunnies
Another epic theme for the era is the John Lennon-style sunglasses, with extremely round and somewhat funky frames. Simply upgrade your sunnies' style to reflect these fun shapes, and you're sure to be head-turning on the '70s runway.
Fringe
When it comes to accessories, fringe is your BFF. Bags with fringe and booties with fringe like those on this site are key pieces to incorporate the cool '70s vibe into your existing wardrobe. It's also surprisingly versatile when it comes to sprucing up an average outfit.
Midi and Maxi
When it comes to skirt and dress lengths, think modestly. Miniskirts are so 2000. To rewind all the way back to 1970, embrace the flowing nature of midi and maxi skirts like this article suggests. For extra style points, try a maxi skirt in a poppy floral pattern with earthy rust tones.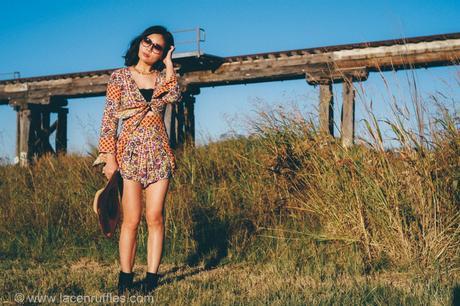 Matching Sets
Another striking style from this era is matching two-piece sets. Especially in fabrics like macrame, matching sets are oh-so-'70s. Many modernized looks of this particular style have surfaced and I'm totally loving it.
These five elements are just a few of the most prominent '70s fashion styles that you can bring into your wardrobe for a groovy touch. Other elements include suede, crochet, embroidery and lace-up details on dresses and shirts. Everywhere you look, you're sure to find some '70s inspiration (hint: a '70s inspired lookbook from yours truly is here to help), so never stop searching for new ideas and authentic ways to wear these throwback looks! Pinterest is an awesome source of #FashionInspo and I've got a whole pin board dedicated to '70s bohemian look here. And don't forget I've also got you covered with A Guide on How To Wear Vintage for Everyday Style here.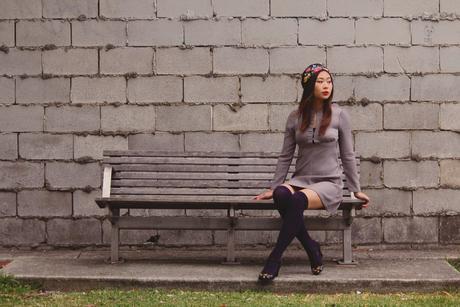 So tell me fellow wildflowers and hippy souls, what's that one key style from '70s that got you obsessed? Who's your number one '70s fashion icon? If '70s fashion isn't quite your thing, what fashion era do you belong to? Let's chat in the comments below.
Till next time! Stay authentically you.