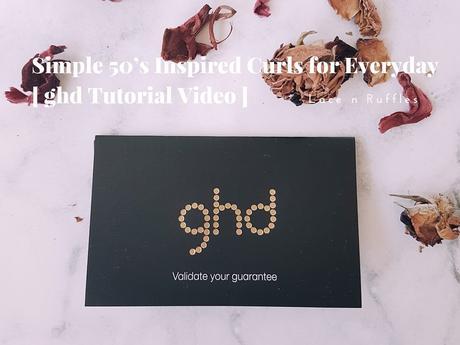 Bad hair day - who's got time for that?
Me and my ghd have been like bananas and almond milk, I can't go by a day without it! Since I've made a hair change to medium length bob, I've been finding it so much easier to manage. I swear I've saved at least three minutes every day on my straightening routine. And once in a while when I feel like channeling my vintage soul, I use my ghd for classic curls that are super easy to do ( a Taylor Swift inspired ghd curls tutorial here in case you've missed it). Recently some of you sweetheart has asked how I curl my medium length hair, so here I'm with this new hair tutorial just for you. I'm also sharing my top tips for making curls game so on point every single time so read on!
Here's my modern take on the classic 50's curls that's very wearable and oh-so-glam for any occasions. From date nights on rooftop bar to springtime garden picnic, you're guaranteed with good hair days in your shiniest mane.
You'll need 👇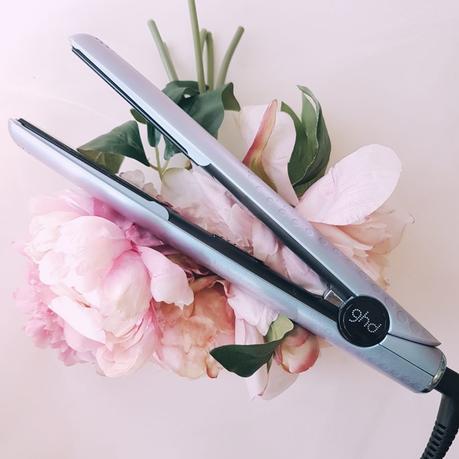 ♠ A flat iron - I'm using the new ghd V Marine Allure Styler (you can buy it online here)
♠ Sectioning hair clips
♠ A comb
♠ Strong hold hair spray - I'm using Aubrey Organics Botanical Hair Spray but it's been discounted; You can find one made by Andalou with similar non-toxic formula here)
♠ A vintage straw hat - this one is a 15Euro purchase from my vintage shopping hunt in Paris.
⇓ ⇓ Video Tutorial here ⇓ ⇓
👯 ghd Curls Step-by-step 👯
1. Switch on your ghd. Start by parting your hair and use sectioning clips to get them away from your face.
2. Beginning with the bottom section on one side of your hair, place your ghd styler around 10cm below your roots ( beauty hack: as we'll be wearing our curls with a hat you can save time and start curling closer towards the end of your hair).
3. Gently rotate the styler inwards towards your neckline and slowly glide your hair through.
4. Repeat the above step with other sections of your hair. Make sure you always rotate your ghd inwards for that classic glam look.
5. Loosen the curls with your fingers and let plenty of air in for some natural volume. Finish with an overlay of strong hold hair spray on your curls. Style with your favourite picnic straw hat and viola!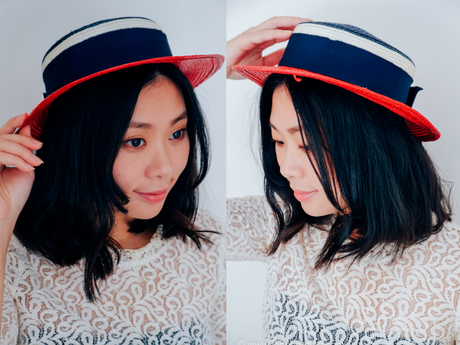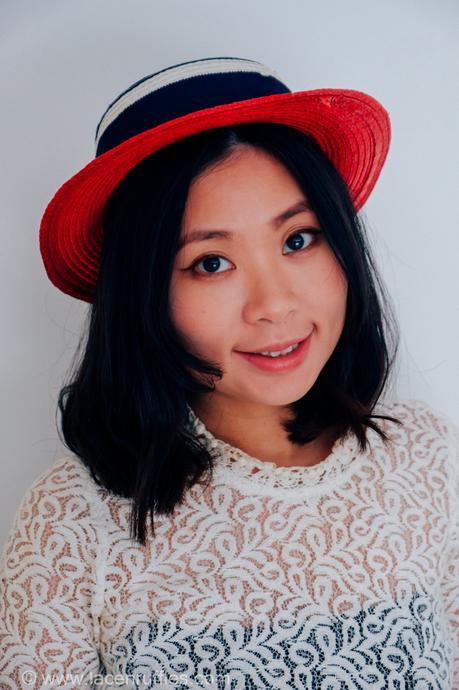 😎Top ghd Tips 😎
1. If you're after some volume in your hair, start with towel-dried hair and apply volume mousse towards the end. Also apply a light overlay of light hold hair spray before blow drying and curling. I skipped this step as I'm wearing a hat so I can hide any flatter section of my hair, but if you have the extra five minutes definitely go for it.
2. Pin your curls while they're still warm after curling to give them extra longevity.
3. When you glide your hair through the styler, make sure you do it evenly with a steady pace. One of the many reasons why ghd is the best for curling is that its optimum temperature is kept very consistently throughout your use so curls are even. Whatever styler you use make sure it does have that intelligent temperature control.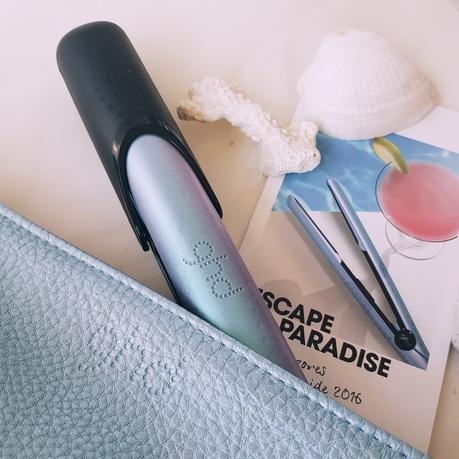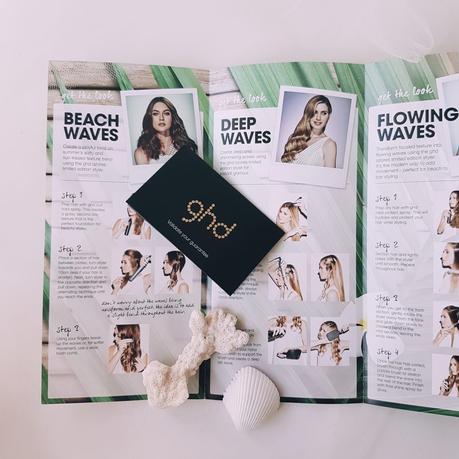 Community post: ghd is running a competition for you to win a luxury escape as well as a ghd styling package! All you have to do is to Instagram your best hair selfie using #ghdAzores and tag the person you want to escape with - easy as peas! I'm totally IN.
So tell me lovelies, how frequently do you curl your hair? Do you prefer using a flat iron or a curler? Which fashion era has inspired you? If you ever attempt this harido, be sure to share with me and your fellow beauty tribe here using #LacenruffesLife!
Until next time. Stay glamorous.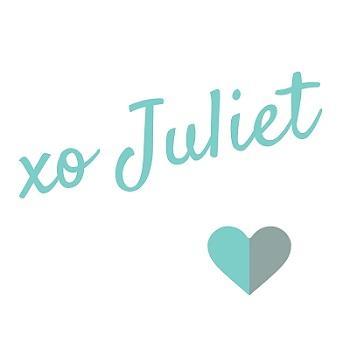 Disclaimer: Lace n Ruffles was gifted by some of the brands mentioned in the post while all opinions are genuinely our own. We can't guarantee that all products we recommend will suit you. We only use products we personally think are good having tried them on myself or by our beauty team.