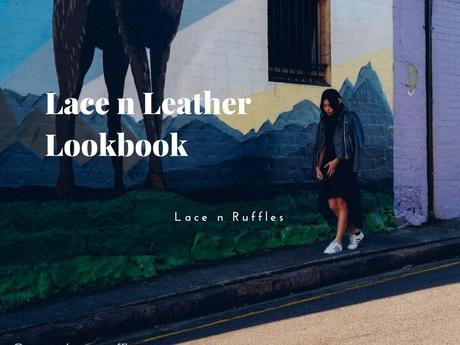 Let's talk all black, shall we?
"When in doubt, wear black" - I feel a lot of us live by this motto. An all black outfit seems to be a sure winner when it comes to achieving that effortlessly-chic look. But you know what, lovelies, I'd say it's a trap. Wearing black from head to toe could be as boring as plain white bread. I've seen it could turn into a disaster - it can make your look dull and lifeless. Eeek.
If you've been following my previous lookbook you don't see me wear a lot of black (simply because I love all sort of rainbow shades!). But when I do, it's all about mixing texture to add maximum substance and impact. I love clashing textures that are soft and feminine such as intricate lace with ones that are more masculine looking. These striking contrasts that the pairing creates really fascinates me. Leather and lace is my go-to for that reason. It gives that wow-inducing impact every single time. How about you, lovelies? Are there any rules you live by when pairing black? Are you a black/ monochrome kind of girl, or you can't go by a day without rainbow hues?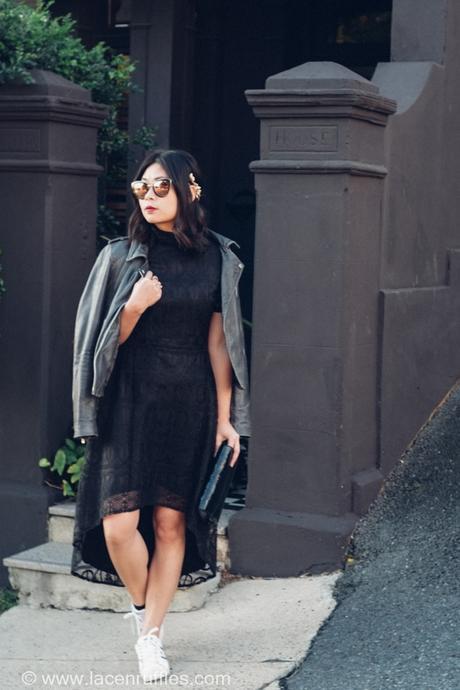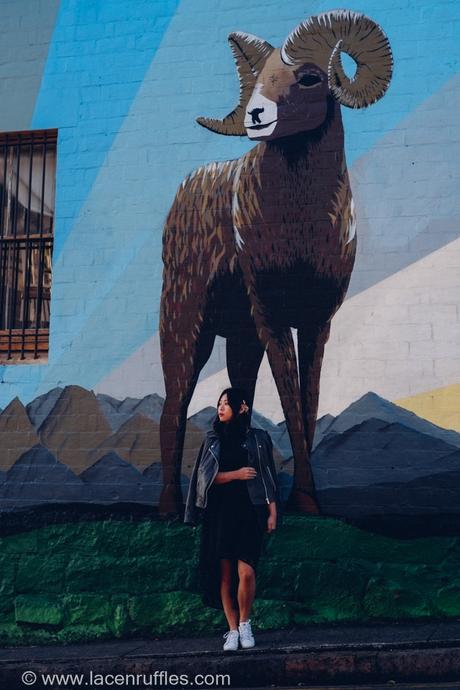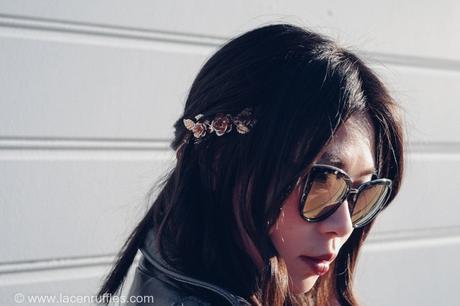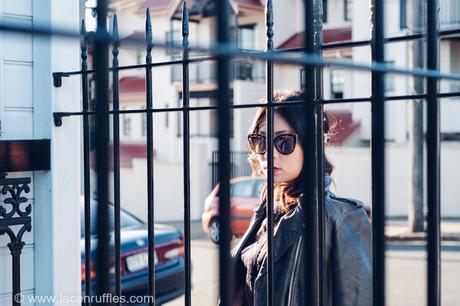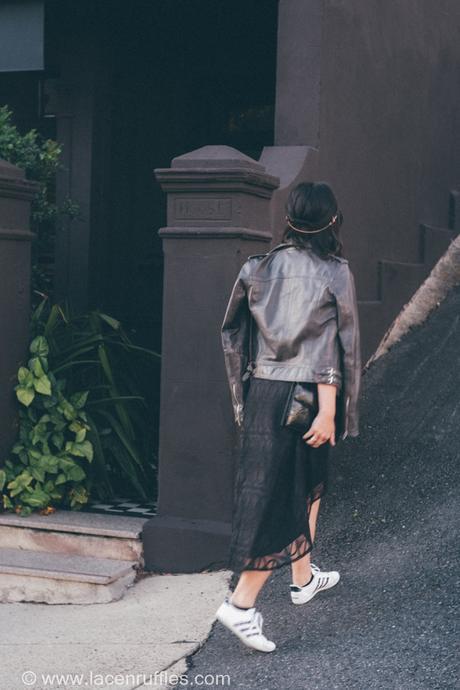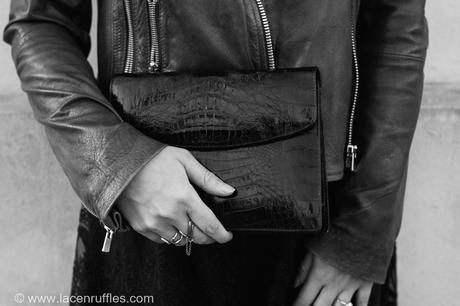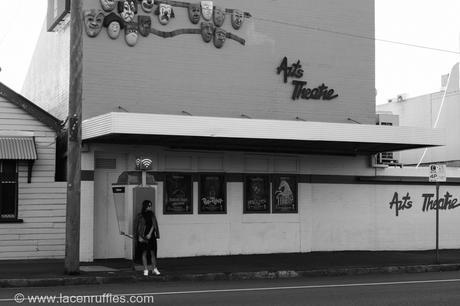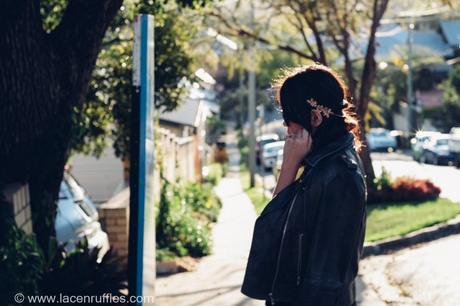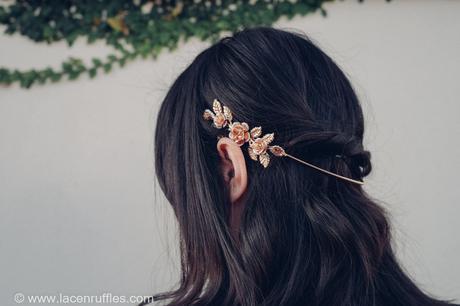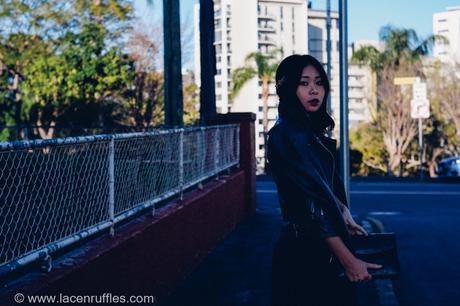 Lace n Leather | Lace n Ruffles Lookbook
Black lace embroidered mesh dip hem Party Dress: Boohoo.com
Floral Metal Head Crown: Boohoo.com
Mirrored-lens Sunglasses: Quay Australia
White Sneakers: Addidas
Leather Clutch: Vintage 1960s from my grandma's wardrobe
Rings: Witchery
Location: Red Hill, Brisbane
Until next time. Stay uniquely you.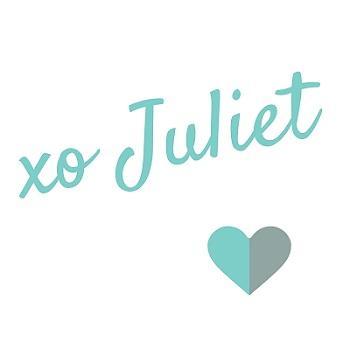 Disclaimer: I was gifted by Boohoo.com while all opinions are genuinely my own.