River Island has amazing sales. It's very easy for me to find stuff during the sales, because my size (18) is always on sale. I guess it pays off sometimes to be big? hahaha
I grabbed a dress for my upcoming holiday that is so NOT me.  It is completely out of my comfort zone as it has a pattern and color on it.  Yep, I am casting the darkness aside and decided to wear something different.  It has an awesome 50's vintage cut that features a halter cut button up that is cinched at the waist and flares out.  It is pretty cool, and at £20, I had to add it to my wardrobe.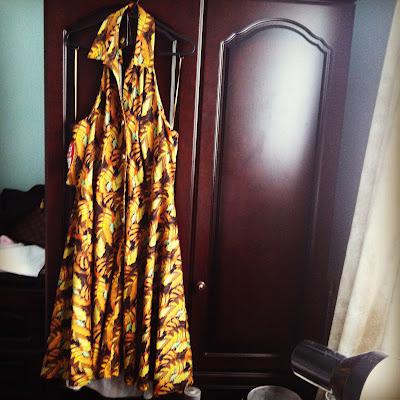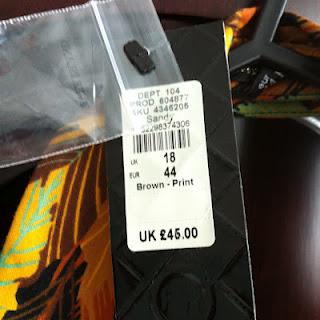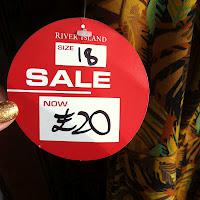 I always felt that their clothes were a tad overpriced, so I always jump on their sales (like most people who have to budget their money).   Having said this, this garment is very well made and I do believe it was worth the initial £45. 
Have you purposed anything from their previous sale? Please share :)