Pop star and diva Victoria Beckham has decided to reveal a few of her Elle cover Beckham photo shoot at her official Twitter pages. She found her Elle magazine cover photos to have come out as so chic that she wanted to share a few of them with her avid fans.
Elle magazine cover girl
Everyone thought that it's high time for Victoria Beckham to strut her stuff for Elle Magazine. Hence, pictures of this singer, mother, and veritable fashion designer will soon be splashed in ELLE French Edition. She was so excited about her new fashion gig that she already posted a few existing editorial photos online; these are ones that are already meant for the magazine. They were the earliest photograph collection that was taken at 31 Rue Cambon, known to be Coco Chanel's apartment. During the shoot, Beckham was accompanied by her friend, the famous Karl Lagerfeld.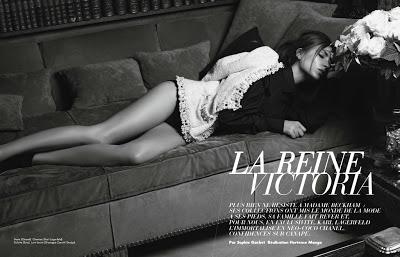 Beckham poses with Lagerfeld
Two very stunning images of Victoria Beckham were released to the public. One of them showed her posing sexily at the staircase of Channel's home. Standing beside her and giving her a good glance was Karl Lagerfeld, resident designer at the House of Channel. Another photo had her standing in front of the mirrors that framed the staircase. In the second picture, she wore a pair of eyeglasses that belonged to her very own eyewear collection.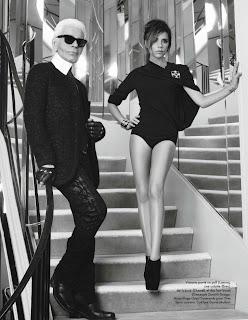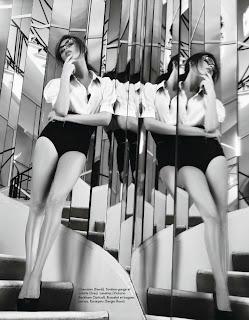 Happy to be an Elle Cover Girl
Victoria Beckham was asked to comment about the photo shoot. She was just elated to have become a part of such a grand fashion endeavor. She has always expressed his great love for Paris and the Parisian style, which she believes is very fashion-forward.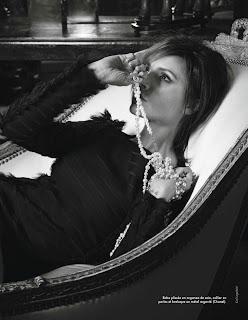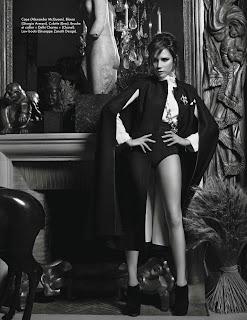 The most popular member of the Spice Girls had only great praises for Karl Lagerfeld. She expressed her great respect for the premier designer, and was honored to have been given the chance to work with him. 
Finally, she admitted that he couldn't believe her luck when she was told that the photo shoot would happen at the apartment of Coco Chanel wearing the apparel from House of Chanel. For Victoria, the Elle Cover Beckham cover shoot was truly a dream come true.
Image Source:
Stylerumor