Model Constance Jablonski has been sued by Marilyn Model Management for $3.3 million. The reason behind the lawsuit is that the Victoria's Secret angel has violated her three year contract, and proceeded to work with DNA Model Management, another firm in the business. Her contract would see the model stay with Marilyn until September 2014, but her departure to another firm has caused much aggravation.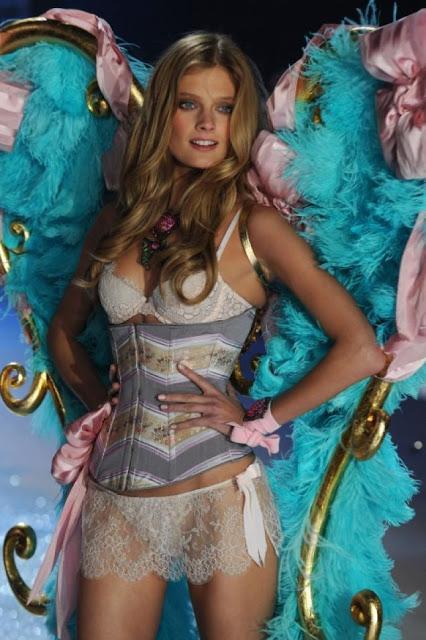 Jablonski joined Marilyn back in 2008, and after two years later, she had ascended through the ranks to become a Victoria's Secret angel. She's a model with such enviable credentials, having worked many high profile gigs with Calvin Klein, Christian Dior and Estee Lauder.  She decided to extend her contract with the modeling firm for three more years from 2011.
Marilyn asserts that it helped propel the French-born 21 year old, rise in popularity to attain the ranking of a top international star. True to this, all her gigs have been obtained through the agency, and even helped Jablonski become one of the youngest models to ever receive a multi-million dollar contract from Estee Lauder.The lawsuit claims that the rival firm DNA has poached the star through deceit, and that it seeks to take away the success that Marilyn has helped create for Jablonski. It claims unfair play on the part of DNA, as taking away a model on contract will cause damage to Marilyn's reputation, and business. The Jablonski lawsuit is seeking the aforementioned amount in damages, in addition to an injunction, which should ban DNA from representing the model, as she is currently the face of Estee Lauder.So far no comment has been offered by either agency, although Jablonski has, through her twitter handle, expressed her excitement at the move. Her attorney expressed how the excitement she had at the beginning of her career had dwindled down because of the exit of all the people she worked closely with. He also went on to point out how much support she is getting at her new agency.It was only after an amicable settling between DNA and Marilyn failed that the battle escalated to a legal platform. 
Image Source: 
Nydailynews