Lip tints are versatile, easy to use products that provide long lasting lip color. I remember back in college the only lip product I would put on my lips was a lip tint. Based on my observation, a lot of younger Asian women prefer using tints as opposed to lipstick since lip tints look more natural and subtle.   Verikos Choc Choc Tint is an all in one lip tint that claims to be a lip gloss and lip tint in one and is long lasting. The product comes in this black tube that is similar to lip gloss tubes in length but wider than most in the market.   This lip tint comes in three shades, Amada Pink, Kristen Burgundy and Camila Orange. I have absolutely no idea why the brand has named the shades as such but Amada Pink sounds nice and that is the color I got. It is a nice bright pink that complements my skin tone really well.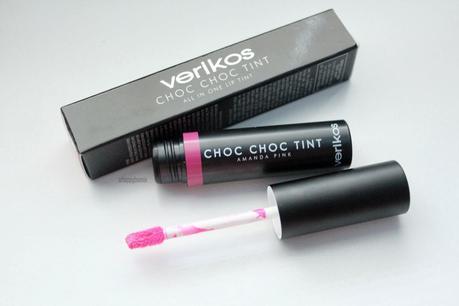 Among all the tints I have tried, the texture of this Choc Choc tint is different. Lip and cheek tints usually come in liquid or gel formula but this one is soft and creamy, very similar to liquid lipsticks and to the NYX Soft Matte Lip Creams. It comes with a doe foot applicator for ease of application.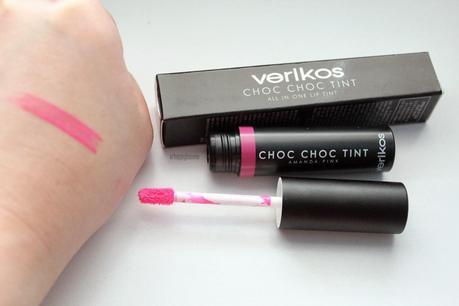 I am very pleased with this product that I have been wearing it constantly since I got it. One swipe on your lips gives you a nice wash of color. Two layers of this tint will give you a full lip coverage and the final look will be similar to that of a lipstick. Since the formula is creamy, it does provide a slightly glossy finish that will eventually wear off after 30 minutes but it is not as drying as most lip tints in the market. The stain that it leaves your lips lasts for a good 4-5 hours even through eating and drinking. Because it is a tint and because of the doe foot applicator, I find it so easy to reapply this product even if you don't have a mirror since you don't have to be completely precise about it. 



Overall this product is great and I am very happy with the shade that I got. I have always liked lip tints but I have stopped using them for awhile. I'm glad that I have rediscovered my love for tints through this product. I highly recommend this product!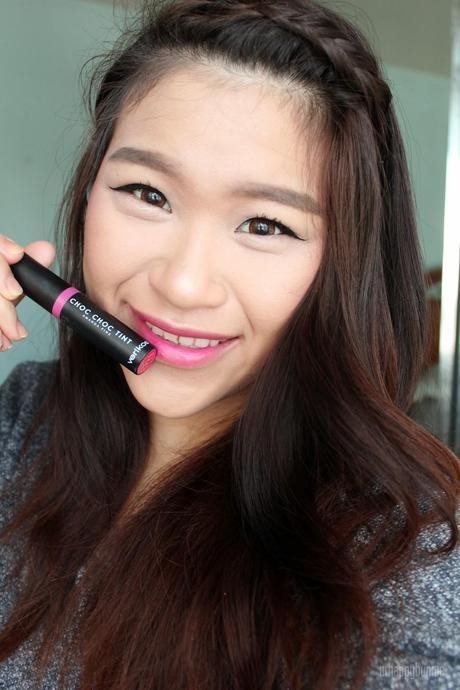 *This product was sent to me for review but as always, my reviews are honest and based on my own opinions and experience.
Visit BNTNews for the latest Korean news and trends Official Page Tumblr YouTube Facebook Twitter: @officialbntnews