Vera Wang, a top designer in bridal attire, certainly knows how to gain the attention of the media and the public when debuting her line of dresses. She isn't a follower, but a trend setter as her collection for the 2012 Fall Bridal Market proves.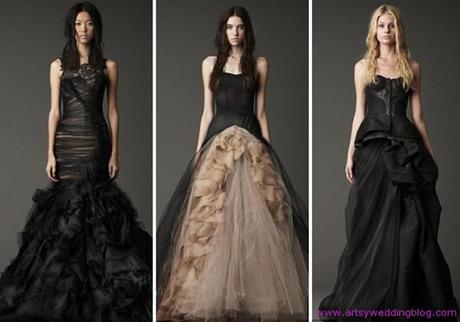 Vera Wang abandoned white and created her gorgeous gowns in Gothic splendor. Black and caramel cast spells on the audience as models portrayed the newest creations. The line, which was admittedly inspired by witchcraft for its sexy, mysterious appeal, features frothy concoctions in tulle. Organza, Chantilly lace, and silk and chiffon. The traditional fabrics swayed and swished their way into the spotlight and the gossip centers within the fashion world and beyond.
The use of a black gown in a wedding is not necessarily unheard of or even brand new. Sarah Jessica Parker explored her dark side with a black gown during her wedding ceremony to Matthew Broderick in 1997.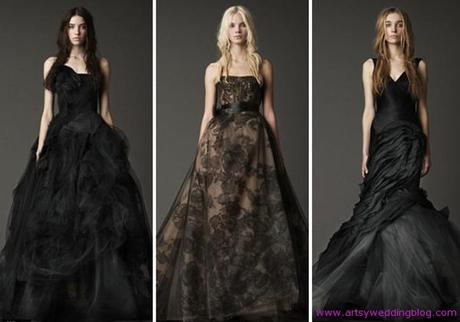 Many public comments have been made concerning the designs Miss Wang released this year  for the Bridal Market. Some are enchanting and eerily delicious, such as the gown's appeal for those casting spells of love and chanting vows in weddings that occur on or near Halloween.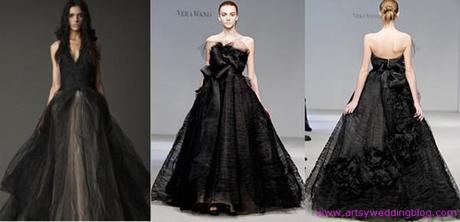 As a designer, Vera Wang is known for her ultra feminine touches and details that spell romance with every stitch. She has created several bridal gowns for Kim Kardashian and multiple other celebrities. This year, she abandoned the usual white for the more dangerously alluring black. The choice in color is outside of the norm for bridal attire and was definitely shocking to the Bridal Market. However, that shock revealed that black has the uncanny ability to draw attention to itself and to focus on the beauty and detailing. Black also sets off a bride's beauty by offering contrasts to skin tone and creates a slimming illusion, should one need it.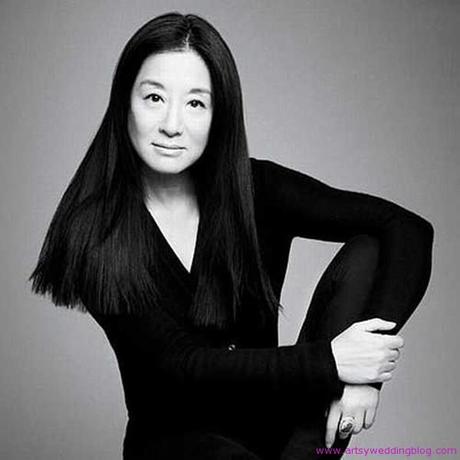 The wedding courts are still out, though, as the idea of wearing black to a wedding is not one to easily overtake the purity of white. For those brides with more daring personalities and a darker gothic side,
the black wedding dress
may be the perfect gown for such a special occasion.
In the end, it isn't whether the dress is black or white that matters as a bride walks down the aisle. On that day, it only matters that true love has been found with the Prince of her dreams—whether or not the dress she wears belongs to the court of the Dark Knight or  in the royal service of Snow White.