Vely Vely is a Korean cosmetic brand that is fairly new to me. It has been pretty popular as of late and I have seen it reviewed by a lot of beauty bloggers but I have never tried any of their products. Thankfully, bntNews was so gracious to send this out for me to try! 
I'm reviewing today the Vely Vely IM Custom Flawless Concealer in the shade Natural. The packaging is pretty simple, no frills, which I greatly prefer. Main color is pale pink and black-brown. I like how the concealer is in a clear tube so you can see the product right away.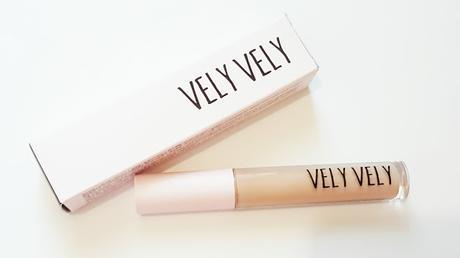 The concealer is dispensed through a doe foot applicator which is wider than most and is "spatula shaped" which is great for applying on your under eyes. I didn't have to go back to the tube and get more product since it definitely gave just enough to cover both under eye circles.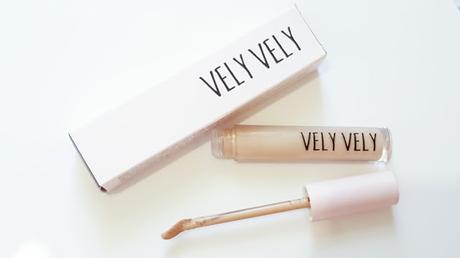 There are only two shades in this line, Light and Natural, which is quite a bummer since it will cater only to those with fair skin tones. I have noticed when I swatched Natural that it has an ashy, cool, undertone which you would find in most (if not all) Asian BB Creams. This worried me a little bit but I also did notice that it has a bit of yellow tones which is preferable for my skin tone. Although still a shade light for me, I was positive this would work out just fine.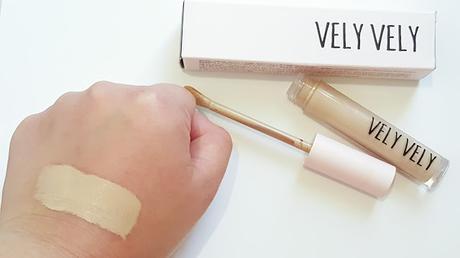 The formula of this concealer is thicker than a liquid concealer. Somehow, it is more of a mousse and when blended was powdery smooth.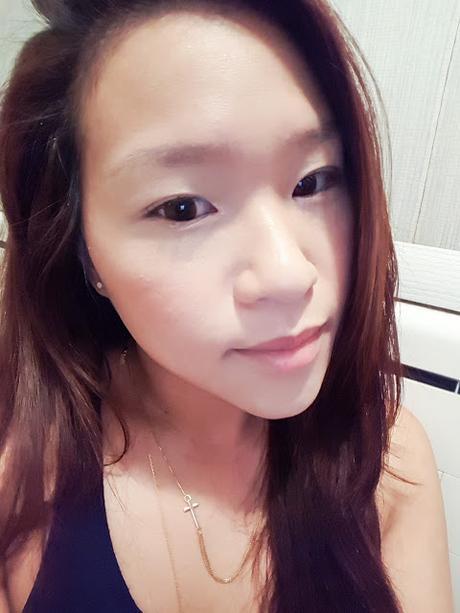 In the photos, I'm only wearing the Vely Vely concealer. No foundation or any other base makeup and just a light blush. Although my bad lighting made me look like I still had dark under wye circles, I am pleased to tell you that the concealer was really able to conceal it fully in real life. I did have to use two layers to achieve it since dark circles have always been my problem area but even one coat would be enough for those that doesn't suffer from extremely dark  under eye circles.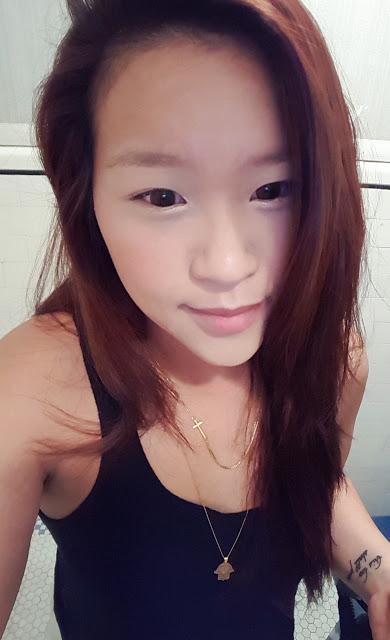 I'm giving this concealer a two thumbs up! I have also applied it to the areas where I have redness and just blended the rest to my face with a damp sponge and I'm very happy to say that I would be confident in going out with just this. It even has SPF30/PA++ so you don't have to worry about harmful UV rays! It evened out my skin tone, got rid of the redness and the unwanted darkness underneath my eyes. It is very natural and has a powdery finish so you don't have to worry about setting it or it moving. It doesn't feel drying either (it has a high water content unlike most products) so it is great for oily and dry skin! If you really are extremely oily I suggest just lightly tapping on some loose powder.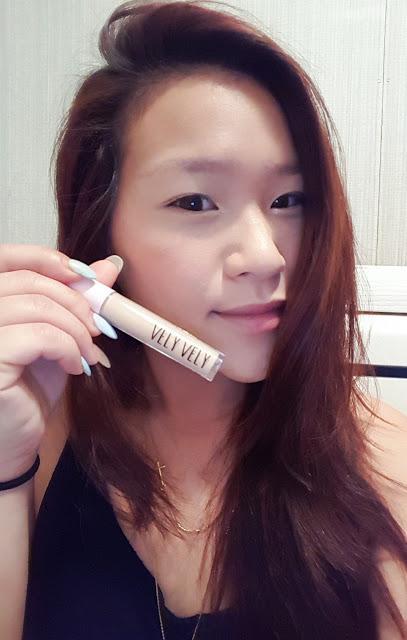 And that's it for my review on this Vely Vely Custom Flawless Concealer. If you're wondering my my brows are bald.... Well, just wait for the next review on a brow mascara! :) 
Oh and did you see my new tattoo above? You guys are the first to see it since I haven't uploaded it yet in anu other social media except Snapchat! Follow me in snap @urhappybunnie! 😊 
*This product was sent to me for review but as always, my reviews are honest and based on my own opinions and experience.
Don't  forget to visit the other BNTGirls, Doris, Laven, Alene, Kim, Bella, Blair, Charmaine, Mary, Celine, and Mitha
Visit BNTNews for the latest Korean news and trends Official Page Tumblr YouTube


Facebook

  

Twitter: @officialbntnews