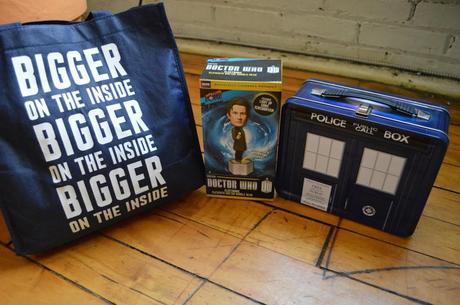 Before I get to the Totally Fabulous Vegan Bake Off 2014 stuff, can I just say I adore my husband to pieces? He got me all this awesome Doctor Who merch for no special reason at all. I love my bobble-head Eleventh Doctor. He's at my office now and everyone asks "Who is that?" hehe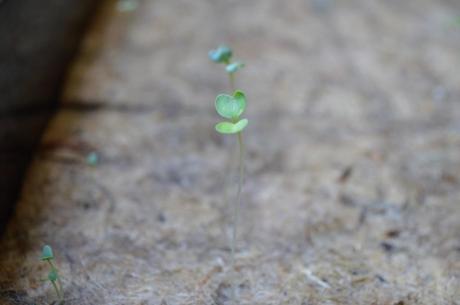 Chad started some Urban Harvest seeds this past week and the sprouts are popping up! Feels like spring at our place! (inside only).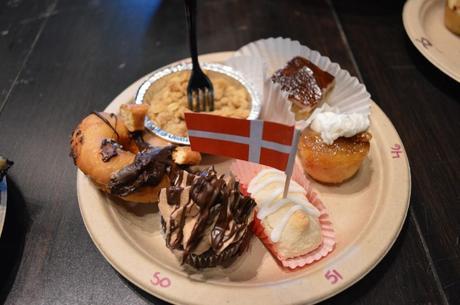 On to the baked goods! While I do appreciate all of the hard-work home bakers put into their creations, I like variety. I decided to pick the two Professionally Crafted categories as my 2 plates. This is the first plate. I ate all of my samples in their numbered order because I'm kooky like that. I must admit, I wasn't a fan of the winner of this category, the Sticky Ass Bun from APieCalypse Now Bakery. It didn't blow me away, but then again, none of the samples on this plate did. I went with the cupcake purely for the hazel nut on top.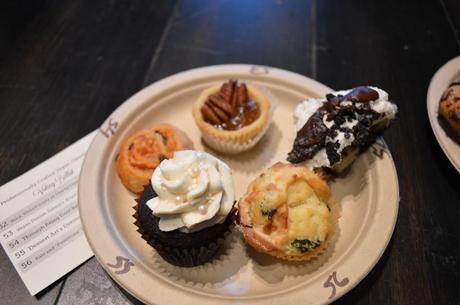 Plate numero deux was a little tougher! I didn't really *get* the black and white creation and the cupcake was pretty meh (it was just a cupcake!) but it was a toss up between the tart (so good! but I would have preferred raisins over pecans, myself), the pizza bun from TBC Vegan Baking CO. and the Kale and Provolone scone from Tori's Bakeshop. In the end, the pizza bun won only because I'm not a huge fan of the Daiya provolone.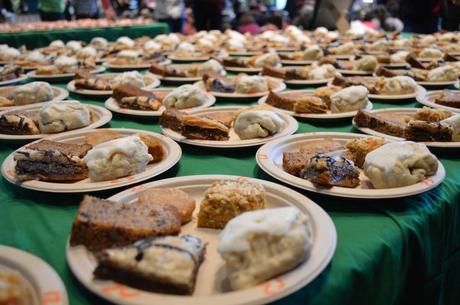 I hung out with my friends Nicole and Andrea, plus Andrea's husband Justin and their adorable baby, Milo. From where we were, we got to admire the Coffeehouse Creations. The Choc-LAVA (baklava) looked delicious!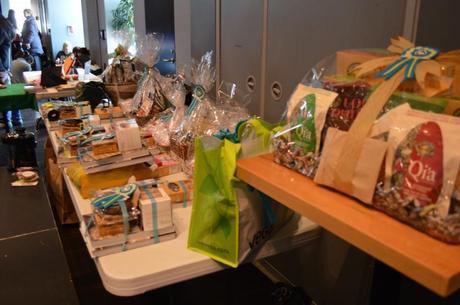 The awesome prizes the winner of each category received. We all left before the winner were announced (for various reasons), but I'm sure they'll be posted on the website soon.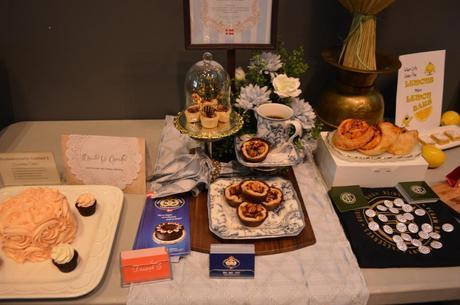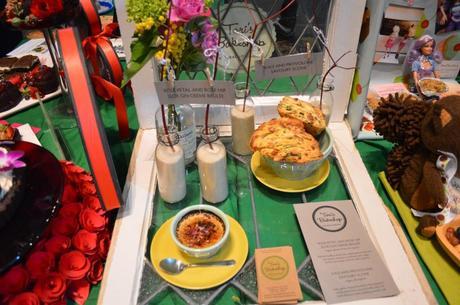 A few of the lovely displays entrants did. I really liked Tori's. And I got a TBC button!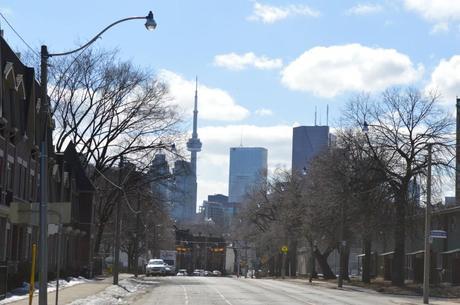 On my short walk home from Daniels Spectrum, where the bake-off was held, it was a sunny, gorgeous day in Toronto. Too cold for my likely though.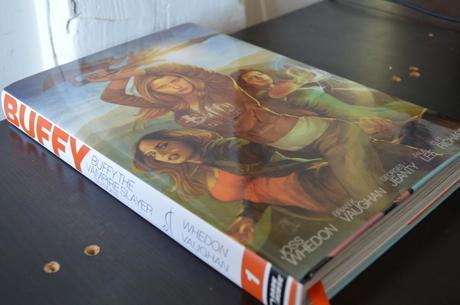 Sunday evening was spent finishing up Volume 1 of Season 8 of BTVS. Love love love and need to get my hands on the other 3 volumes soon.
~Laura