I was going to do a book-related Reading Wednesday this week, but after picking up three #1 issues this week (plus The Unbeatable Squirrel Girl #4, which has an awesome cover), I decided to do Pull List #3 this week.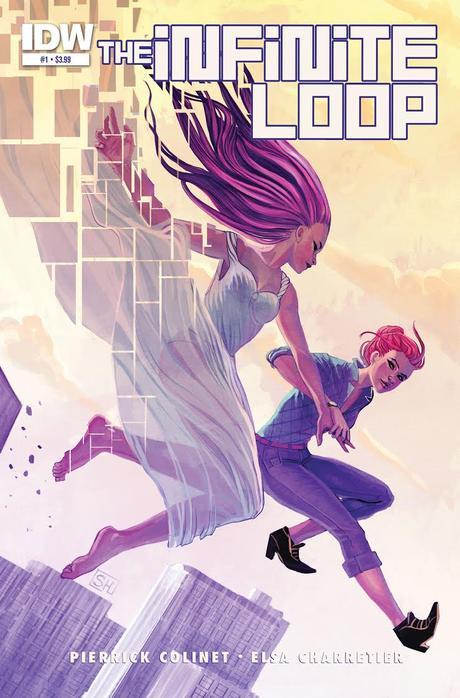 First things first, this comic is stunning. I love Elsa Charretier's artwork, and it really is artwork. The Infinite Loop is the product of a successful Kickstarter that was originally published in French. IDW is giving up an English translation of Pierrick Colinet's story. That story has time travel, dinosaurs, and two women who fall in love. That love is forbidden, not because they are of the same sex, but because one is a time anomaly and the other is suppose to rectify any and all time anomalies. I'm looking forward to the rest of this 6-part series.
Beyond Belief #1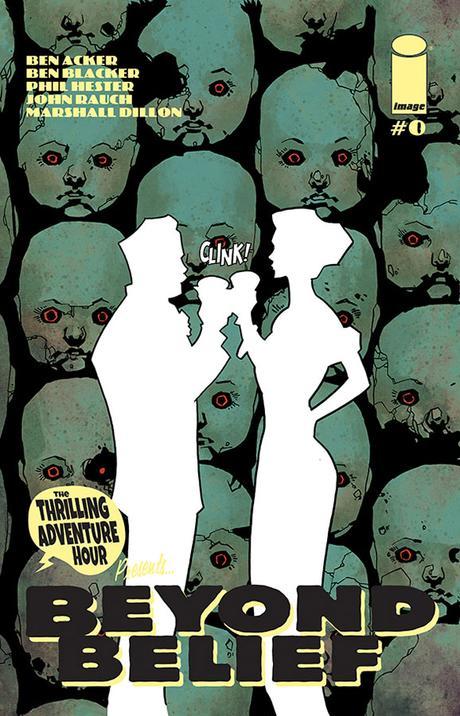 A comic book based on a podcast that's based on a stage production that's styled as a radio show. That's what Beyond Belief is and it's wonderful! Issue #1 follows Frank and SadieDoyle, who deal with ghosts and ghouls while sipping cocktails, as they de-ghost their friend's new house. After issue 1 is issue 0. It shows how Frank and Sadie met at a seance gone wrong. I love how witty the characters are so I'll definitely keep reading this series.
Convergence: Wonder Woman #1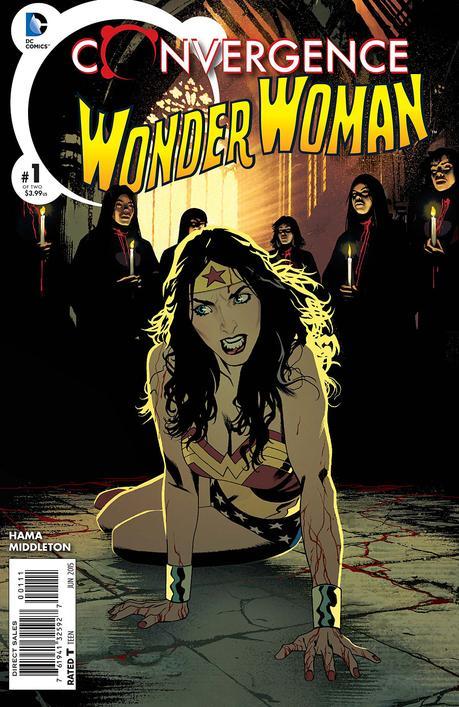 So excited to finally be reading something from Larry Hama, who I met at Toronto Comicon last month. Just like with Batgirl, a dome surrounds Diana Prince's Gotham. And she is just Diana Prince as she no longer has her Amazonian powers. While dealing with a religious group who believes angels will save them from the dome, the message about the city's champion and the tournament is heard. Wonder Woman is the city's champion. A vampire Joker is her opponent, but he's not alone. Wonder Woman has Steve Trevor and Etta Candy, but Vampire Joker has Vampire Catwoman and Vampire Poison Ivy and they have already started turning people into vampires…
~Laura