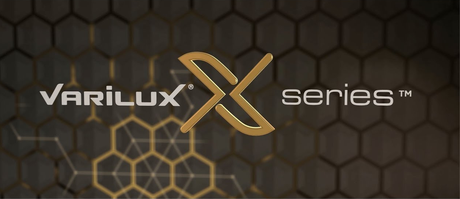 introduces to you in this blog entry the new progressive Varilux X lenses. Essilor has released this new product for long-sight lens users who work in any condition demanding a constant distance change in your visual field (digital devices users mainly). These new progressive lenses Varilux X series will allow you to capture each detail perfectly.
You vision will reach a never discovered level with the new Varilux X series progressive lens. Varilux X series users will not need to look for the perfect vision point in their lens as these new ones will provide many different (and adapted) long-sight points (mainly for the closest to your arms regions). These progressive lens include the new Xtend technology by Varilux which is also combined with the already known technologies Nanoptix and Syncroneyes.
Xtend technology offers the users a clearer and more defined vision. Even if distances are changed or if the user moves.
The second one (Nanoptix) recalculates the entire main lens structure to reduce any kind of swinging effect providing the user a perfect balance when moving.
The last one (Syncroneyes) takes into account the physiologic differences between the patient's eyes (left and right) to guarantee extra wide visual fields regardless of their eyes position.
Varilux X series progressive lenses: The most advanced lens in the market
The new Varilux X series progressive lens use your vision volume as the main criterion for their design. Varilux X series lens satisfy a 75% of user's visual needs (mainly for the closest to your arms regions). For this reason we recommend you these new and exceptional lens which will satisfy your vision requirements for short, intermediate and long distances even when using computers or any other digital devices. Click on the following link and discover them with our online lens assistant at Optical H.