This is a special dedication to my mom and for all mommies for Mother's Day!!!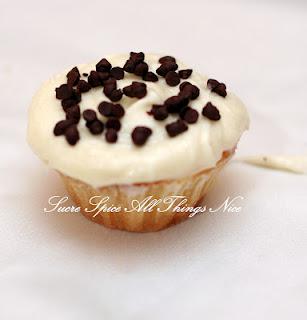 Vanilla cupcakes are my mom's most favorite and something that cheers her up instantly and something which she enjoys with her evening cup of tea!
These cupcakes are moist and quite versatile -any sort of icing goes with it ,be it vanilla or chocolate butter cream or fudge icing or cream cheese or just plain.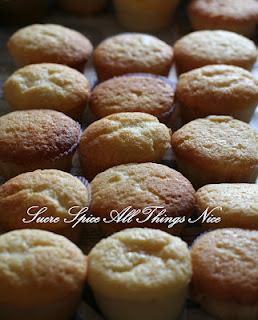 This time it is cream cheese icing's turn!
Over the years I have tried various recipes for both cupcakes and cream cheese icing. This recipe is  my favorite one till date,adapted from Martha Stewart.
Vanilla Cupcakes
Makes 12-15
170 g  Flour
225 g  Sugar
1 1/2 t baking powder
a pinch salt
225g  unsalted butter
2 large eggs
1/2 cup whole milk
1/2 teaspoon pure vanilla extract
Preheat oven to 180 C degrees.
 Line cupcake pans with paper liners; set aside.
 In the bowl of an electric mixer fitted  combine flours, sugar, baking powder, and salt; mix on low speed until combined.
 Add butter, mixing until just coated with flour.
In a large glass measuring cup, whisk together eggs, milk, and vanilla
With mixer on medium speed, add wet ingredients in 3 parts, scraping down sides of bowl before each addition; beat until ingredients are incorporated but do not over beat.
Divide batter evenly among liners, filling about 2/3 full. Bake, until a cake tester inserted in the center comes out clean, 17 to 20 minutes.
Transfer to a wire rack to cool completely.
 Once cupcakes have cooled, use a small offset spatula to frost tops of each cupcake. Decorate with sprinkles, if desired. Serve at room temperature.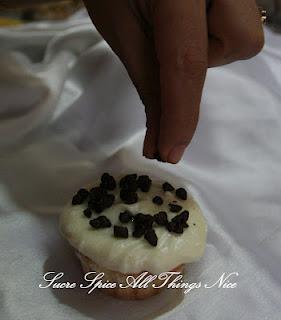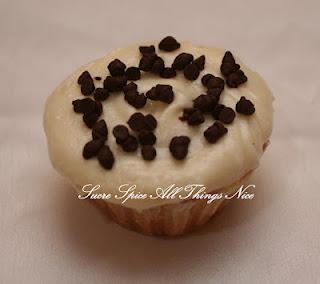 Cream Cheese Frosting
90g Butter
125g Confectioners Sugar
1 T golden syrup
400g Cream Cheese
1 t Vanilla
In the bowl of an electric mixer , beat butter,sugar and golden syrup until mixture is lightened in color and fluffy in texture.
Add cream cheese and vanilla and mix well.Do not over beat as cream cheese tends to split.