This month's Daring Bakers' Challenge took us on a trip to beautiful Brazil! Renata of "Testado, Provado & Aprovado!" taught us how to make Pao De Queijo, tasty cheese buns that make the perfect snack or treat, and that will make your taste buds samba!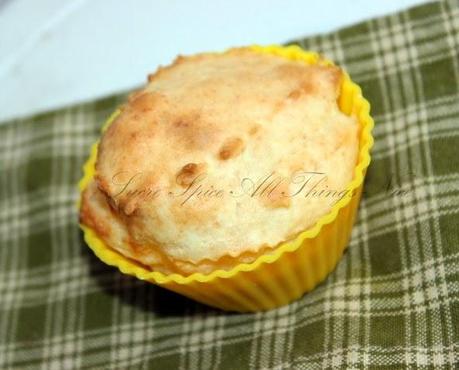 Pão de Queijo ( Pão = Bread; Queijo = Cheese) is a non-yeast bread, made with tapioca starch. It dates back to the eighteenth century but it became popular in the 1950's in Minas Gerais (a state of Brazil). 
Pão de Queijo is very popular in Brazil as a snack or breakfast food.They are crispyoutside but soft and chewy inside and mild cheesy flavor.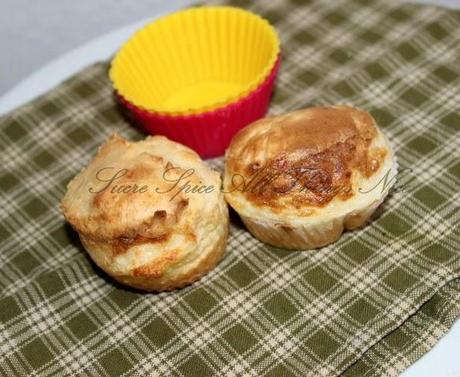 Thanks Renata for truly an enjoyable experience as these cheese buns are super easy to make and something which you would make repeatedly. An excellent option as a gluten free snack.

QUICK PÃO DE QUEIJO
Makes 24 muffin cups  
Ingredients: 
 2                  large eggs 150 ml          whole milk 60 gm           butter1 tsp            salt  50 gm          parmesan cheese,grated 250 gm        tapioca starch Directions:  Preheat the oven to 200°C.
Place all ingredients, in a  blender except tapioca starch and blend for a minute or so. 
With the blender still running,add the tapioca flour by the 
spoonfuls. 
Once all the starch is 
 added the 
batter should be smooth, turn off the blender. 
Pour the batter into  silicone cups and bake it for 30 minutes or until puffed up and lightly browned. 
Serve warm.
NOTE:  Extra milk may be required to make tapioca starch smooth.