Life is like an ice cream ,enjoy it before it melts!
These are simple pleasures of life.Watching kids relish something as simple as an ice cream.This blog post is specially for the kiddos. As cliched as it may sound but they truly inspire and motivate me .And I simply love their honest criticism about my experimental bakes that I am excited about.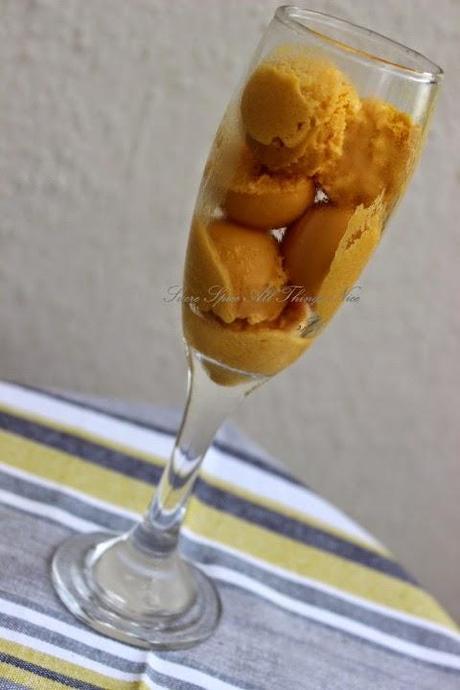 When I told them that this blog post is going to be for them they wanted plain mango ice cream. I have added my fav passion fruit as well and the result was a classic ice cream!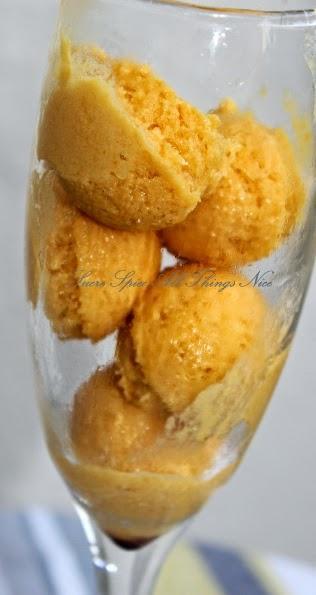 Mango and passion fruit ice cream is quite easy to make. Passion fruit adds a lovely tang to the sweetness of mangoes.This combination of fruits is like marriage made in heaven!!
Earlier I had made a cake with mangoes and passion fruit here.  It was quite liked by my little critics!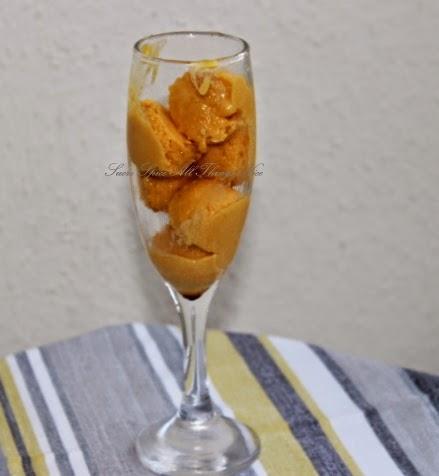 The original recipe is by Yaman Agarwal and its minimally adapted.
Ingredients
1 1/2 cups            whipping Cream 
1 cup                    mango Pulp 
1/2 cup                 passion fruit puree
1/2 cup                 powdered Sugar
1/2 cup + 2 tbsp   milk Powder  
2/3 cup                 milk  
Instructions
In a mixing bowl,add the cream and whip it to stiff peaks.
Once its whipped, add the mango pulp,passion fruit puree, powder sugar. milk powder and milk.
Combine really well and freeze it overnight in plastic container.