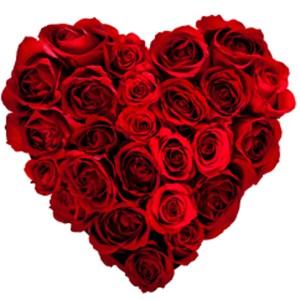 Hey there,
With Valentines day only a week away, it only felt appropriate that today's post featured ideas and ways to treat your Valentines.
Now don't get me wrong, I'm a girl, who loves to be wined and dined, and completely spoilt rotten, (What girl doesn't), but just because it is Valentines day, doesn't mean we need to go OTT! (And break the bank)! I think it should be a day where couples make time for one another, have fun together, and rekindle special memories, (Not that I would say no to any gifts that may come my way).
For those of you that aren't jetting of to Paris for a long weekend, or planning proposals, here are a few more thoughtful and inexpensive ways of treating your girlfriend or boyfriend…
Breakfast in Bed:
I don't think I know anyone who doesn't want to wake up to breakfast in bed, (Perfect for food lovers). Why not make some heart-shaped pancakes, or toast, rearrange the bacon and eggs, swap the cuppa tea for a glass of champers, (Depending on the wake up call) and just get creative.
Bake Together:
And you don't need to stop at the breakfast, you can make Valentines inspired baked treats. I do love baking, not only to lick out the mixture bowl, (We all do it), but also for the finished goodies. You could make love heart cookies, red and pink cupcakes, or like me, make a cake and decorate it with all things love related, hearts, roses, sparkles, you name it, (As long as it tastes good).
Candlelit Bath:
With Valentines day, landing on a working day, how nice would it be to return home from a day at work, to a lovely hot bath, accompanied by candles, maybe a few rose petals, and music, (Definitely some alcohol involved) …A perfect pamper and relaxation treat.
Memory Scrap Book:
I hear about these A LOT, but I just love the idea behind them. All you need is a photo album, or scrap-book, and bring out your artistic side. You can start it by putting in photos and other memories that you have created together, and your boyfriend or girlfriend can carry on adding to it. As well as pictures, you can write little love notes, doodles, include things like festival or theater tickets, anything to remind them of special memories you have made together.
Love Notes:
Stick some love notes around the house, in the bathroom, in their drawers, or even in their lunch box, just to let them know how much you love them or that you are thinking of them. How about writing little love or memory messages, and sticking them in a bottle. You could even get more creative with this idea, and use it to give clues towards finding gifts or even where you may be taking your Valentines that day.
Long Walks and Picnics:
OK, so you probably think I'm crazy, suggesting this in such awful weather, but sticking your wellies on and going for a nice country walk, is a great way to spend quality time together. You can wrap up warm, maybe take some champagne and strawberries with you, and just hope it doesn't rain, and if it does, you can always find a nice pub to have food in.
First Date Fun:
Take your boyfriend/girlfriend back to where you had your first date, it is always a sweet idea, and brings back all those memories from when you first met, (And of course, it shows you remember the little things).
Flowers and Chocolate:
Let's take it back a step, ignore all the giant fluffy bears and neon love signs, why not stick to the Valentines day tradition and pick your girlfriend up some flowers, or your boyfriend some chocolates? If there's ever a reason to buy flowers, Valentines day is that.
Some of you couples may already have Valentines day traditions set in place, but those who are in the early stages of a relationship can find Valentines day daunting, so I hope I have covered a range of ideas which can be used at all stages of a relationship.
For all the single ladies and gentlemen out there, why not go out with the guys or your BFFs, get a group of you together and be each other's Valentines, drink wine, drink beer, watch films, eat food, dance, party and have fun… Just use it as another excuse for a social!
Whatever you do, I hope you all have a lovely Valentines day.
WHAT ARE YOU DOING FOR VALENTINES DAY THIS YEAR?
HAVE YOU GOT ANY VALENTINES DAY TRADITION?
Lots of love,
KBxx