VALETINE'S DAY MAKEUP AND OUTFIT IDEAS
Hey everyone! I am back again with another post in the series of
Valentine's day makeup and outfit ideas
. I have already done three posts in this series and I do have a couple more to go. Here I have chosen an embellished Aztec print skirt with a shimmery muted gold top. Kept it simple with the jewelry using the cuff as the statement piece.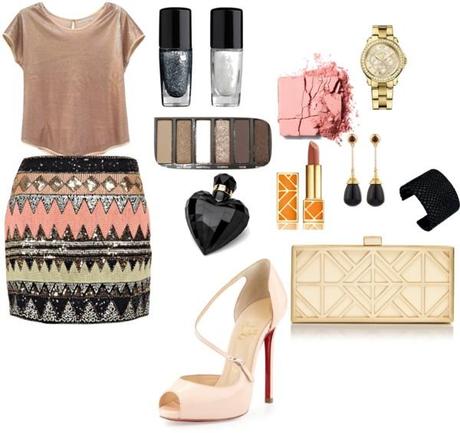 MAKEUP : Soft smokey eyes with subtle hint of blush  and a warm toned lipstick to finish off the look.A close look at the eye makeup: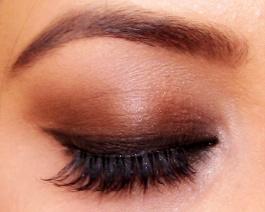 BROWN SMOKEY EYE
I have used Loreal Infallible Gel Eyeliner in Espresso  . Its a burnt brown eyeliner and gives  a softer look than black eye liner.
My eyebrows also I have filled lightly, to avoid a harsh look. The pointi s to keep everything soft.
On the lips I have on  COLORBAR Matte Lipstick  OVER THE TOP
and NYX Mega shine Lipgloss in Smokey Look.
I also have on Physicians Formula Bronxe Bosster Powder on the cheeks.
Here is the final look .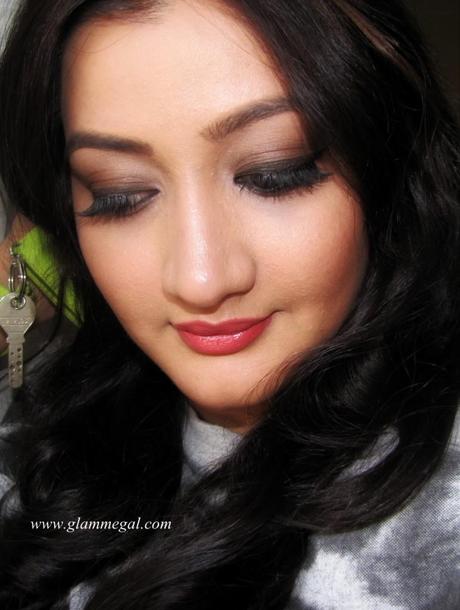 VALENTINES DAY MAKEUP
VALENTINE'S DAY MAKEUP
Here is a little slider for the other LOOKS I have done in this series :
You may check these out too.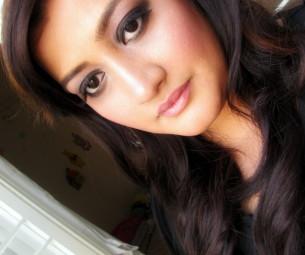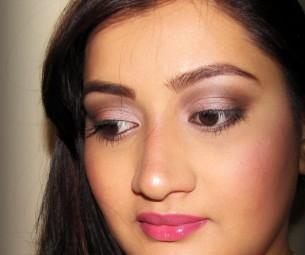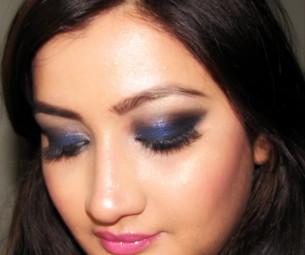 You Might Also Like
VALENTINE'S DAY MAKEUP AND OUTFIT IDEAS LOOK 1
Valentines Day Makeup And Outfit Idea Look 3
VALENTINE DAY GIFTS FOR HER
Red Dress Makeup Tutorial for Valentine's Day Makeup and Outfit Ideas Look 2
HOW TO FILL EYEBROWS WITH EYESHADOW
MY NEW YEAR EVE MAKEUP
PINK SMOKEY EYE URBAN DECAY AMMO PALETTE
NEW YEARS MAKEUP
HOLIDAY GLAM MAKEUP TUTORIAL 2013 LOOK 2
BROWN SMOKEY EYE MAKEUP TUTORIAL
Tags:
Benefit, Christian Louboutin, fashion, Juicy Couture, Red Haute, style, Tory Burch, Urban Decay, valentine day