It was predicted to be a hot one, 30+ in Marrakesh on Valentine's day.  This was the day I had booked for a tour of the Atlas Mountains and when in the city I came to learn that when its hot Marrakeshis head for the hills.  Pure coincidence and nice to learn that I would be doing as the locals do.
I was only to be in Marrakesh for a short break – 4 days – but I wanted one of those days to involve leaving the hustle of the city behind.  I knew to expect the madness of Jemaa el Fna (the main square), getting lost in the souqs and being persuaded by locals to check our their shops, but I also wanted some peace.  After the first stop of the tour had barely anyone around and gave a stunning view of the snow capped mountains I knew I chose wisely.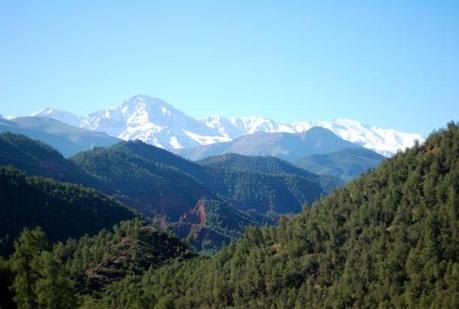 We left and kept creeping up the mountain with our second stop at a Woman's Argan Oil Co-operative.  There are many in the mountains which are set up by the government to give women a livelihood.  The one we visited was one of the more popular co-ops.  One of the women talked us through the process of making Argan oil.
After the explanation of the traditional production process we sat down with mint tea and tried out some of their products.  Finally we were left to our devices in the shop and everyone purchased a few treats to take home.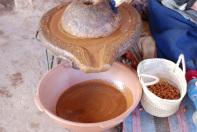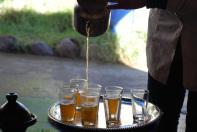 Onwards and upwards we kept passing what Joe our guide called Indiana Jones bridges.  Many cafes and restaurants were nestled on the banks at the bottom of the mountain and had treacherous looking bridges that connected one side to the other.  I said to myself I hope Joe doesn't expect us to cross one of those.
So of course we stopped at one and he expected us to cross it.  I'm okay with heights but you could see down through the slats!  I got up to the bridge and crossed a 3rd of the way then chickened out.  Then a few local kids with their mom crossed like it was nothing so I willed myself to cross the entire way.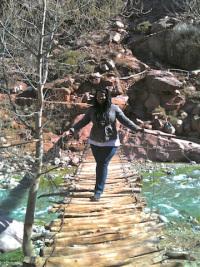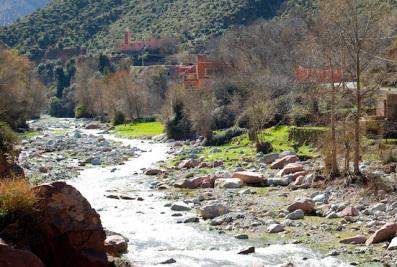 There were many more stops along the way as we climbed the mountain with stunning views continuing to present themselves.  At one point Joe asked if we wanted to go off-roading, without an answer he veered our jeep and we were there instantly navigating the uneven terrain and going around corners that made me feel like we'd fall off.  One of our last stops was for lunch at a Berber house.  It is safe to say it was the best meal of the trip.  Below is the view we had during our meal.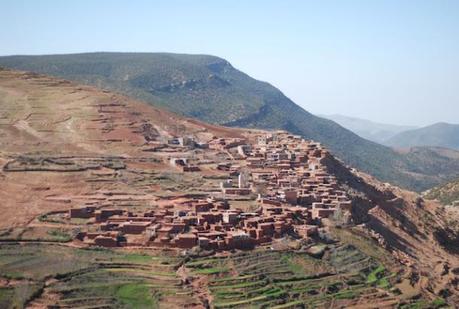 We arrived at our very last stop as the sun was beginning to set.  Takerkoust Lake, a serene sapphire-blue artificial lake popular with locals.  Like most places we stopped it was quiet with few people around and we were left to take in view.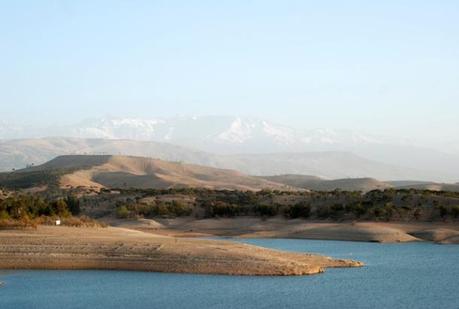 Marrakesh was amazing and everything you'd expect it to be but this day out to the mountains was the highlight of my trip.  If you ware going to Marrakesh and want to go this trip or one similar check out Viator.  This was the Three Valley's Tour.