I don't have a review for y'all this week.  You'll have to wait until next week to see what I thought of that third Doctor Who Missing Adventures book ;)
Instead, I am going to share my reading list for my vacation.  I don't know how many of these I'll make it through, but I'm going to try.  I think it's a nice mix of fluff and magic for a week in the sun.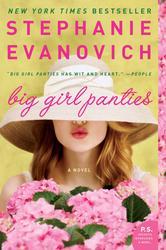 Big Girl Panties by Stephanie Evanovich
This one is my paper book for take-off and landing.  I am hoping it will last me for all 4 flights.


Synopsis:  

A rollicking, sensuous, feel-good romantic comedy about a grieving young widow who decides to get in shape . . . and winds up getting her groove back—and a whole lot more!
Holly didn't expect to be a widow at thirty-two. She also didn't expect to be so big. After her husband's death, food was the one thing she could always count on. Now, those extra pounds make flying coach feel like medieval torture—especially when she's squished next to Logan Montgomery. A personal trainer to famous pro athletes, her seatmate is so hot that he makes Holly sweat in all the right (and so embarrassingly wrong!) places.
Though Holly doesn't make the grade on Logan's first-impression meter, he finds himself intrigued by her sharp wit and keen insights—a welcome change from the high-maintenance models he dates—so he impulsively offers to get her back in shape. A little skeptical but ready to make at least one positive change in her life, Holly agrees.
To Logan's (and her own) surprise, Holly turns out to be a natural in the gym, slimming down into a bona fide looker with killer curves—and a new kind of hunger. Before either of them can stop it, the easy intimacy of their training sessions leads to even more steamy workouts away from the gym.
Logan's best friends, professional baseball player Chase Walker and his wife, Amanda, see that this is more than a fling, even if Logan and Holly don't. But can a man whose whole life depends on looks commit himself to a woman who doesn't fit his ideal? Now that Holly's turning other men's heads, does she even need Logan anymore? Are they a couple built to last . . . or destined to fizzle?
Shades of Grey by Jasper Fforde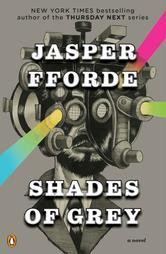 Nope - not THAT Shades of Grey (no desire to read that one).  This one came highly recommended and I am quite excited to dive in.


Synopsis:   

The New York Times bestseller and "a rich brew of dystopic fantasy and deadpan goofiness" (The Washington Post)
Welcome to Chromatacia, where the societal hierarchy is strictly regulated by one's limited color perception. And Eddie Russet wants to move up. But his plans to leverage his better-than-average red perception and marry into a powerful family are quickly upended. Juggling inviolable rules, sneaky Yellows, and a risky friendship with an intriguing Grey named Jane who shows Eddie that the apparent peace of his world is as much an illusion as color itself, Eddie finds he must reckon with the cruel regime behind this gaily painted façade.
Alternate Beauty by Andrea Rains Waggener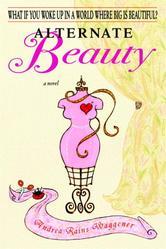 A little chicklit for hammock time.


Synopsis:  

She couldn't change the way the world looked at her, so she changed the world.…
Ronnie Tremayne is a big girl with big dreams: she wants to be a fashion designer. But as her model-thin mother never fails to remind her, in fashion, image is everything—and Ronnie is a size 28. When she learns that her job managing a plus-size boutique is in jeopardy because her weight is "disturbing" to the clientele, Ronnie loses control. After a late-night binge, she dozes off wishing for a world where fat is beautiful. When she awakens the next morning…it is.
Now the ideal woman, Ronnie is thrust into the spotlight. She attends the best parties. She has her mother's approval. Her boss invests in her clothing line. And the men! But as her appetite for life grows, Ronnie's appetite for food shrinks. She soon becomes unrecognizable—inside and out. And while navigating the giddy highs and miserable lows of this so-called perfect world, Ronnie discovers what she should have known all along: it's not the size of your body that matters, but the size of your heart.
Wise, witty, and compassionate, this stunning debut novel speaks to anyone who has ever engaged in the battle of the bulge—or the exasperatingly elusive pursuit of perfection.
Roverandom by J.R.R. Tolkien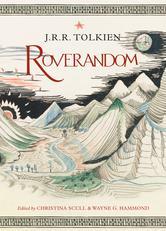 I've actually had this one in hardcover on my shelf for a while and form factor has kept me from reading it.  So I bought the ebook and plan to indulge.


Synopsis:  

J.R.R. Tolkien's fantasy story about the adventures of a bewitched toy dog, written before The Hobbit. While on holiday in 1925, four-year-old Michael Tolkien lost his beloved toy dog on the beach at Filey in Yorkshire. To console him, his father, J.R.R.Tolkien, improvised a story about Rover, a real dog who is magically transformed into a toy and is forced to seek out the wizard who wronged him in order to be returned to normal. This charming tale, peopled by a sand-sorcerer and a terrible dragon, by the king of the sea and the Man-in-the-Moon, was Tolkien's first full-length children's book, written before The Hobbit. Now, nearly 90 years later, the adventures of Rover – or, for reasons that become clear in the story, 'Roverandom' – are published in this delightful pocket hardback edition. Rich in wit and wordplay, Roverandom is edited and introduced by Tolkien experts Christina Scull and Wayne G. Hammond, and includes Tolkien's own delightful illustrations.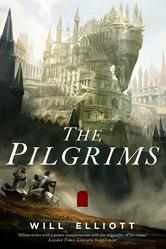 The Pilgrims by Will Elliott
The description just draws me right in on this one.  Really looking forward to seeing if all of the good reviews are true!


Synopsis:  

Eric Albright is a twenty-six-year-old journalist living in London. That is to say he would be a journalist if he got off his backside. But this luckless slacker isn't all bad—he has a soft spot for his sometimes friend Stuart Casey, the homeless old drunk who mostly lives under the railway bridge near his flat. Eric is willing to let his life just drift by…until the day a small red door appears on the graffiti-covered wall of the bridge, and a gang of strange-looking people—Eric's pretty sure one of them is a giant—dash out of the door and rob the nearby newsagent. From that day on Eric and Case haunt the arch, waiting for the door to reappear.
When it does, both Eric and Case choose to go through…to the land of Levaal. A place where a mountain-sized dragon with the powers of a god lies sleeping beneath a great white castle. In the castle the sinister Lord Vous rules with an iron fist, and the Project, designed to effect his transformation into an immortal spirit, nears completion. But Vous's growing madness is close to consuming him, together with his fear of an imaginary being named Shadow. And soon Eric may lend substance to that fear. An impossibly vast wall divides Levall, and no one has ever seen what lies beyond. Eric and Casey are called Pilgrims, and may have powers that no one in either world yet understands, and soon the wall may be broken. What will enter from the other side?
Pilgrims is no ordinary alternate-world fantasy; with this first volume in The Pendulum Trilogy, Will Elliott's brilliantly subversive imagination twists the conventions of the alternate-world fantasy genre, providing an unforgettable visionary experience.


***


And if these don't turn out to be enough books to last me all week - I always have everything on my Kobo to fall back on...there's something like 400 Doctor Who books on the microSD card alone...