Recharge your Samsung Galaxy S3 and keep your desktop tidy with KiDiGi USB desktop charger and sync dock.
How many times have you wanted to recharge the battery of your Galaxy S3 and continue to watch your photos or videos at the same time? You must confess that it can be rather annoying searching a place for your phone when you connect the travel charger or having to remove the protective cover to put your phone on a desktop charger?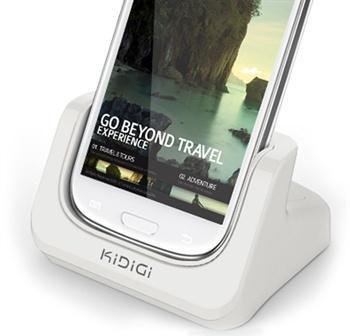 KiDiGi has a great solution for all these troubles – USB charger and sync station for Galaxy S3! It is ultra-compact, lightweight and stylish charging dock. It comes in two color variants – white and black and fits perfectly on your room or office desk.
This Galaxy S3 charger weighs only 100g and can even synchronize your data while charging your phone's battery, thanks to supported MHL cable. It is not necessary to remove the Galaxy S3 case or the bumper when charging the phone.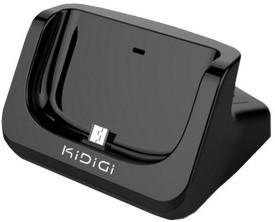 Dimensions: 90 x 75 x 50 mm
USB 2.0 to micro USB cable
Input: DC 5V 500mA
Output: DC 5V 500mA
User Guide included
* does not come with AC adapter
The best part about this great charger is its price: only 15.40 GBP! You can check it here:
http://www.mytrendyphone.co.uk/shop/samsung-galaxy-s3-83306p.html