If you live in South Baltimore, or frequent the area, then you my have seen or heard of the new place in town where you can grab a toasty New York style Towson Hot Bagel and a hot cup of Zeke's Coffee, the new Owner and long-time local, Laura McCormack, turned an 800 sq. ft. space, formerly an art gallery, into a sunny and charming little deli, full of big flavor.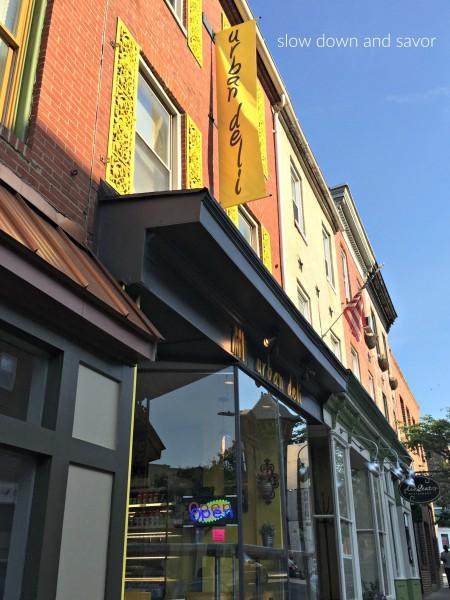 My family and I witnessed the transformation of the 1448 Light. St. space, and back in April, once the shutters were painted a cheery, bright canary yellow, we knew they'd be open for business very soon. And we could NOT wait. Word on the street was it was going to be way more than just your average deli. I'd heard and read that there'd be authentic New York bagels, fresh-made breads, home-made soups, local produce, meats and cheeses, gourmet sandwiches and fresher-than-fresh salads. Sign me right up! That's my kind of place, without a doubt.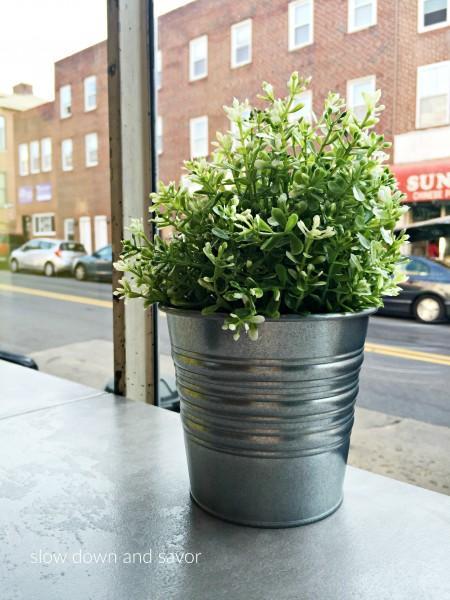 My husband and older son actually were able to get a quick behind-the-scenes tour of the place when they were on their way home from playing catch at the park one afternoon. To say I was jealous would be an understatement.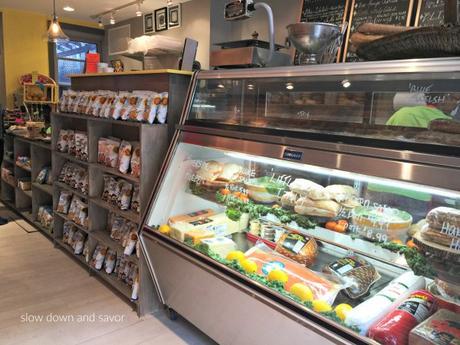 And once the open sign was lit, it was only a matter of time before we stepped foot into Urban Deli.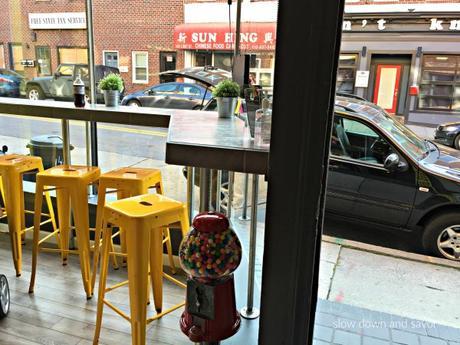 But my husband did it before me. Lucky for him, he thought to bring me something back from his visit. He got us both everything bagels with plain cream cheese, and he got himself some coffee. He loves Zeke's, the local brew. He pretty much just loves coffee in general. I'm not a coffee girl, so I passed. The bagels were good, but that was only the first taste.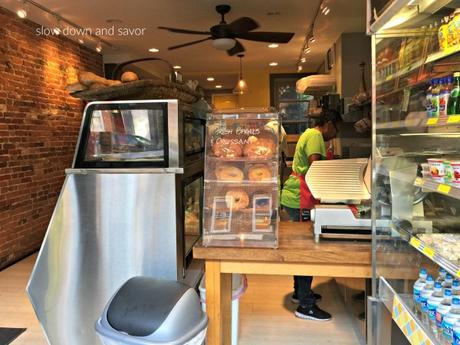 A week or so later, I decided to go back on my own while Michael was away on business. I decided to go with one of their signature breakfast bagels, the Veggie Powerhouse, a bagel sandwich stuffed full of greens, avocado, sprouts, red onion, tomato, cucumbers and garden veggie cream cheese. I chose an everything bagel to be the vessel, and eagerly waited for my breakfast.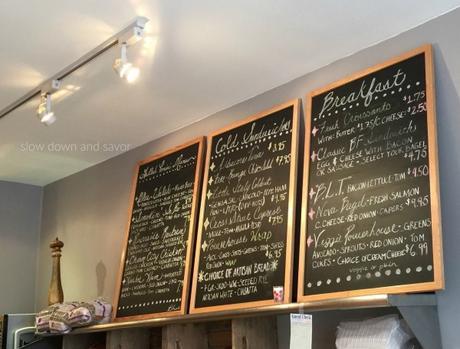 I didn't even take a peek at my sandwich until I arrived home. Oh my word...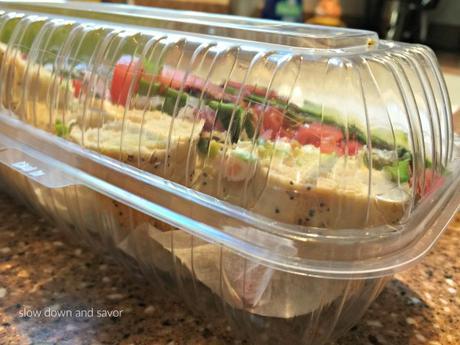 The first thing I noticed was how vibrant the colors were. Eat the rainbow, right?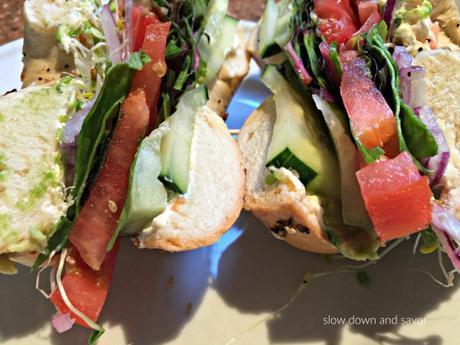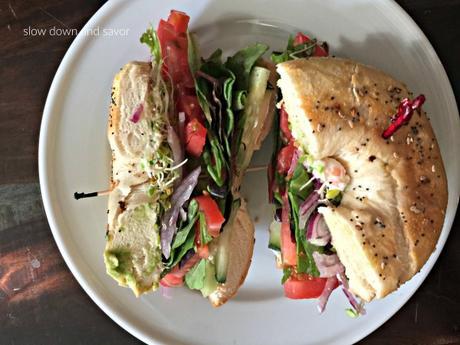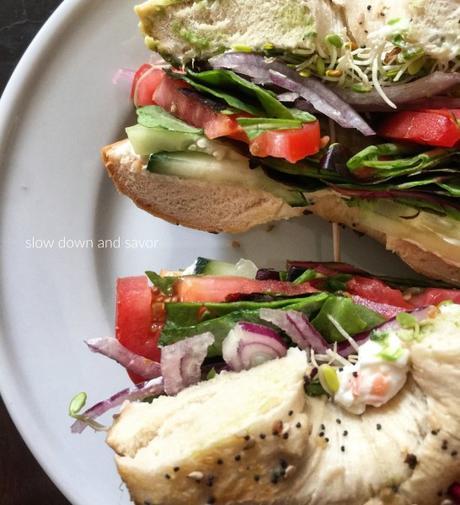 It was SO GOOD. I loved each and every bite, and after I finished this beauty, I didn't feel sluggish or heavy. I felt energized and ready to go. I guess it lived up to the name, Powerhouse. The veggies were fresher than fresh, and the flavor was awesome. Folks, we have a winner.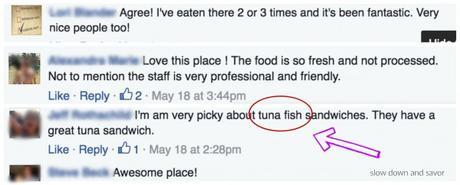 Such a winner that you couldn't keep me away. At all. Not even for just a day. No sir. No ma'am. I had to go back. But why so immediately? Because I saw a billion comments on Facebook about it. I mean, I already know the place was awesome. But just seeing all the comments made me want to go back. But then I saw something about tuna.
A great tuna sandwich, eh? Well, back when I was pregnant with Jack, I developed a deep, unyielding and unwavering love for tuna salad. I don't know why, but I am obsessed. So just READING about a "great tuna sandwich," I was halfway out the door.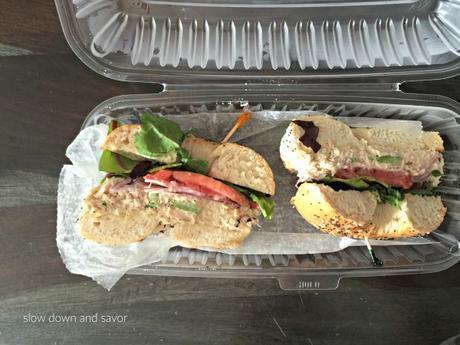 So the next morning, yes the next morning, I was back, darkening their doorstep in search of a "great tuna sandwich." Since it WAS morning, I decided to get my tuna on a bagel rather than on some of their fresh, artisan bread. Once again, I chose an everything bagel, and in addition to the tuna, I got onion, lettuce and tomato.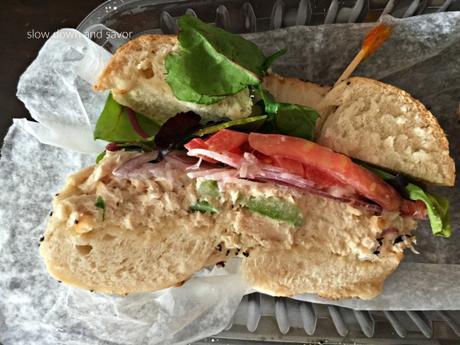 Yep, it was beautiful. The colors are ridiculous, and I couldn't wait to dive in. The first thing I noticed, besides the sheer elegance and artistry, was the absolutely amazing aroma. Savory, salty, peppery, tart, sweet, creamy; these are just a few of the descriptors that flew at my face right away.
It was literally perfect. It was the perfect tuna salad, and in the week that I've been without it, it remains in my mind, and in my heart. It was perfectly balanced, and not "too fishy." It was the tuna dreams are made of. Yes. Tuna-dreams. I have them.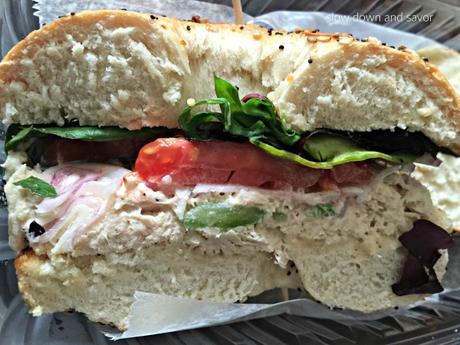 I can't wait to go back and get some more! Have YOU been to Urban deli? What did you think?


Urban Deli
1448 Light Street, Baltimore 21230Mon-Fri 7:30-3
Sat-8-8pm
Sun 8-3