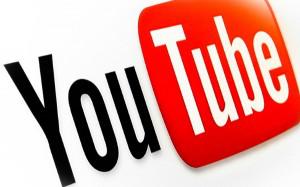 This are great news! YouTube is getting every time better and better integrated with Google+.
As part of this integration, Google+ users can create a YouTube channel with their Google+ profile name and photo. Thus, the same identity will be used in both sites.
Users can already share videos they watch on YouTube with their Google+ friends and within Google+ Hangouts. Also, they can see which video their Google+ friends are viewing directly from YouTube. This is really useful when you want people to watch an interesting video. Also, It would be nice if videos "liked" or commented in YouTube show in the Google+ notifications area.
The new YouTube channel feature is only available to users who do not already have a YouTube channel. If you already have a channel, YouTube says to "stay tuned." . Hopefully, they will manage the way to link your existing channel with your Google+ account.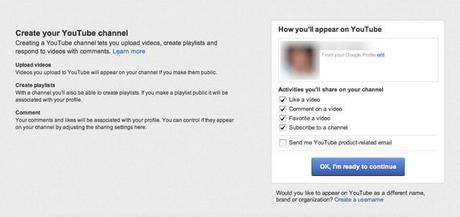 The continued merge of Google+ and YouTube is just another tactic to gain attention of users and potential users due to low Google+ usage. Nevertheless, this is a good move by Google because YouTube is its most social site and community.
What would you like to see Google merge YouTube and Google+? Let us know in the comments.