So much has happened in the last few weeks I am not even sure where to start. The first exciting thing is that I finally got a new computer... a Macbook to be precise! I opted for the 13 inch Macbook Pro. I love how light and compact this computer is, it means it is so much easier to travel with than my old 15inch ASUS. As I have always been a PC user there have been some teething problems but I am so happy with my purchase.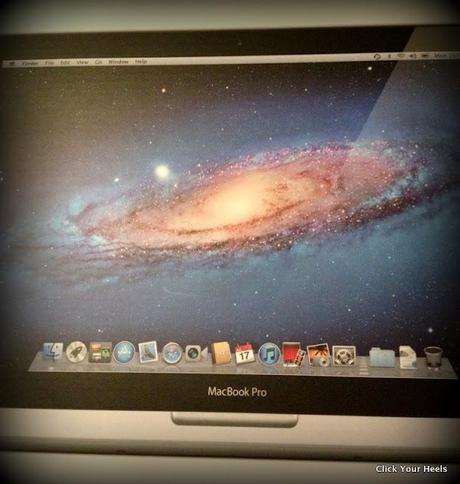 The next big thing to happen was my boyfriend was hit by a car whilst out cycling. I am so lucky his injuries weren't more serious however he was stuck in hospital for a few days and did have to have surgery to repair his broken hand. He is still stuck with wires keeping his finger together and a splint for the next few weeks. The biggest downer has been he can't continue with his uni course as the course he does requires full medical clearance.
In order to cheer him up a bit I decided a spontaneous trip to Melbourne was in order! We booked the flights on Wednesday and were off early Thursday morning. I think a few days escape is exactly what we both needed. We had an amazing time in Melbourne (apart from the freakish hail storm). It was 3 days of eating, shopping and site seeing.
The food in Melbourne was amazing. I much prefer going out in Melbourne to eat than Sydney I think the variety, prices and customer service is so much better than Sydney.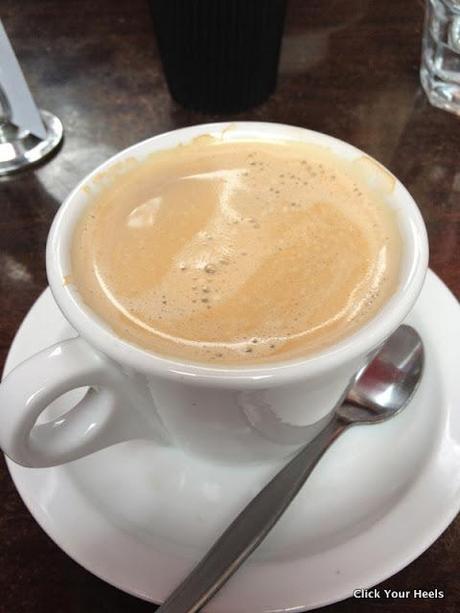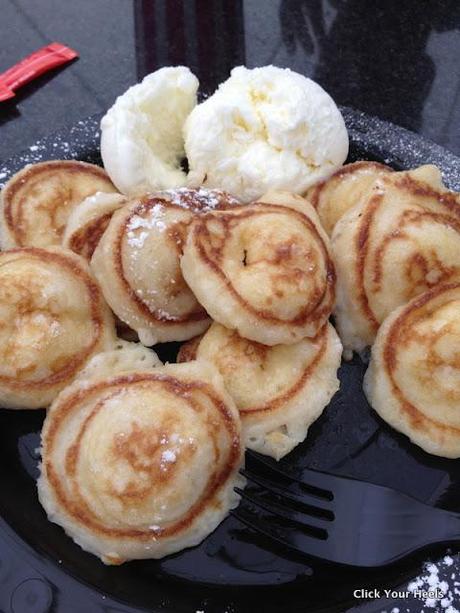 We headed to the Victoria Markets for breakfast one day. I chose the
Poffertjes with lemon, butter and icing sugar and of course the obligatory flat white. I love wandering the markets. The fresh fruit and vegetable stalls are fantastic and the variety of meat, cheese and bread is unbelievable.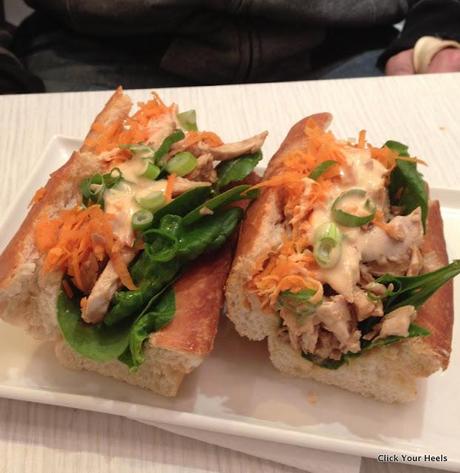 We wandered down Hardware Lane several days for breakfast or lunch. It was on recommendation of the hotel we stayed at and it became a place we frequented several times whilst away. There are lots of cafes which do fabulous all day breakfasts, great coffees and soups or sandwiches. A real hidden gem tucked back off the main street.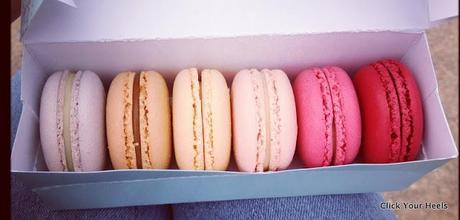 Hardware Lane is also home to
La Belle Miette a
small French patisserie specialising in macrons. We scoped it whilst eating breakfast one morning, the constant line outside the shop sealed the deal. The flavours we chose from left to right were: lavender, caramel, mango-coconut, rose, strawberry and raspberry chocolate. These would make a gorgeous gift for someone difficult to buy gifts for. 
Apart from all the eating we did venture out to St Kilda, DFO South Wharf, saw a show and visited Topshop on Chapel St. If I have any advice DO NOT visit Topshop on Saturday. It was so hectic it was quite unpleasant. Sadly I didn't even purchase anything as it was so busy and the lines to try on were so long. 
Lastly I'll end on a good news story... there are some new babies in our household!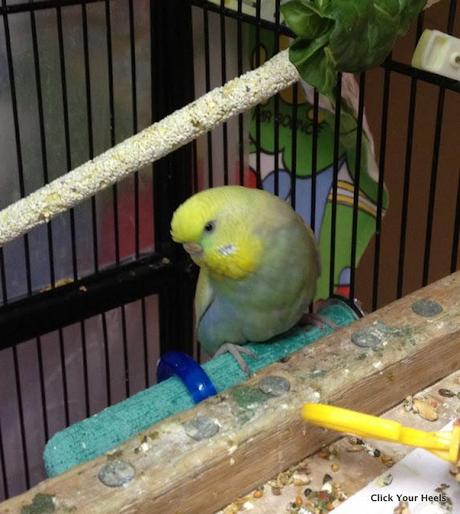 Proud Daddy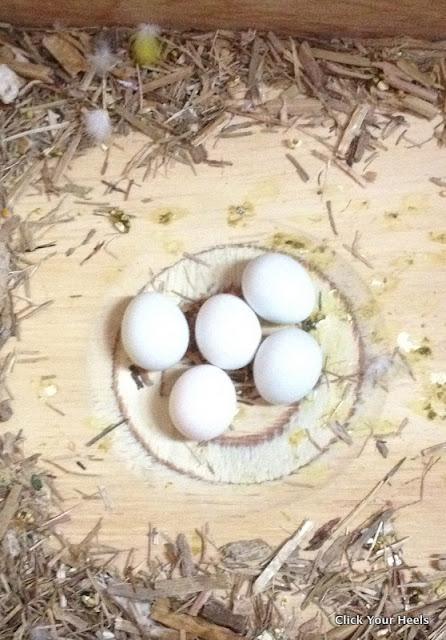 We had 2 eggs hatch yesterday and now have 2 hungry chirping little mouths. Dad is taking good care of them and taking to parenthood like a duck to water. Sadly mom died laying all these eggs. So it's a life of single parenthood for this budgie but he is doing very well.
I hope you have all been well. I am looking forward to getting back into blogging and catching up on everyone's blogs.