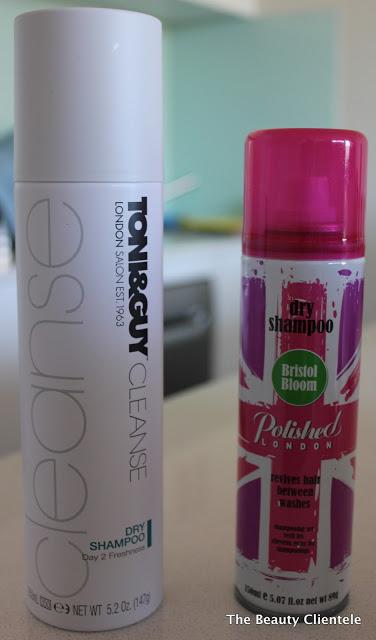 One I loved and one I hated.
Can you guess which it was?
I'll start with the Polished London Bristol Bloom. Lucky this was cheap because that's about all it has going for it. I disliked the smell and the feel of it in my hair and it did nothing to disguise my dirty hair. This is either going to stay in my cupboard for all of eternity or be thrown out straight after writing this post. I'm yet to decide. Sorry Polished London but a big thumbs down from me.
The Toni & Guy Dry Shampoo on the other hand? Love it! Easily the best dry shampoo I've tried (and I think I've tried most of them). It smells beautiful and it lingers throughout the day. It actually masks oily or dirty hair without building up and feeling grimy. Winner winner chicken dinner! If you're into dry shampoo do yourself a favour and try this stuff it is brilliant.