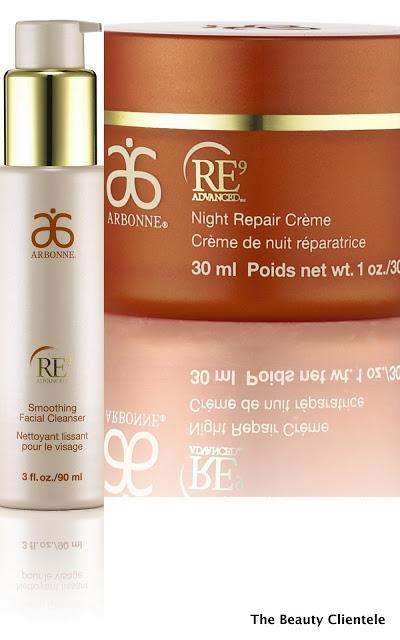 A few months before purchasing my La Roche Posay skincare goodies I was contacted by Arbonne to see if I would like to trial of their skincare line. I was very impressed with their makeup line and so was willing to give their skincare a go too. I was sent the Smoothing Facial Cleanser* and Night Repair Creme* to trial and now after a few months of use feel I can give you a fair review of the products.
The RE9 Advanced line is for those with anti-aging concerns- I am a firm believer that skin will age and no cream or potion is going to stop this so with that aside I have reviewed the products as I would any other skincare line. I look for products that are gentle on my skin, remove my makeup and most importantly don't break me out!
For me...
Arbonne
ticks those boxes.
The Smoothing Facial Cleanser is a gentle cream based cleanser which renews the skins surface for soft and supple skin. Arbonne claims some benefits of the product include:
Gently cleanses and hydrates the skin
Smoothes and renews the look of the skin 
Prepares the skin for RE9 Advanced anti-aging ingredients
I really enjoyed using this cleanser-I am not usually a fan of cream cleansers but this one lathers up into a nice foamy cleanser which I found did a great job of removing all makeup including stubborn eye makeup. My skin was left feeling hydrated and not tight or stinging like some cleansers can. I guess the main drawback for me is the price- the 90ml cleanser retails at $61.00. I go through cleansers so quickly so for me and my budget this is too much to pay for an item I need to buy once a month. If you enjoy your skincare and this is within your budget I would highly recommend this cleanser.
The second item I was sent to trial is the Night Repair Creme- now this product is truly amazing! It is hands down one of the best night time creams I have tried. What got me first was the scent- it smells exactly like
Christmas
to me- a rich spicy scent reminiscent of ginger and cinnamon. It is so yummy I could eat it! It is a beautiful thick cream that goes smoothly onto the skin without making it greasy. Over night it sinks in to leave the skin feeling soft and hydrated in the morning.
Here is what
Arbonne
has to say:
Dramatically reduces the appearance of fine lines and wrinkles
Works overnight to provide soft, supple and glowing skin
Delivers healthy. younger looking skin.
Unfortunately I would have to say again the main barrier from me purchasing would be the price - the 30ml Night Cream retails at $121.00 (perhaps I am too frugal when it comes to skincare?). If any product was going to tempt me to part with such cash it would probably be this. I will be sad when it runs out.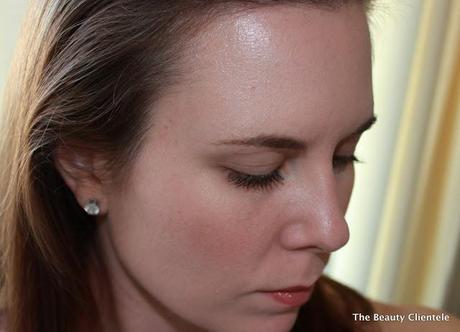 Skin close up
My overall opinion on the
Arbonne
skincare line is that the products are fantastic however a little out of my price range. Arbonne products are:
Botanically tested
Allergy Tested
Dermatologist tested
Formulated without gluten, parabens or formaldehyde donating preservatives 
Vegan formula
I can see why other bloggers have enjoyed their products- they are truly luxurious on the skin. It's products like these that make you look forward to washing your face!