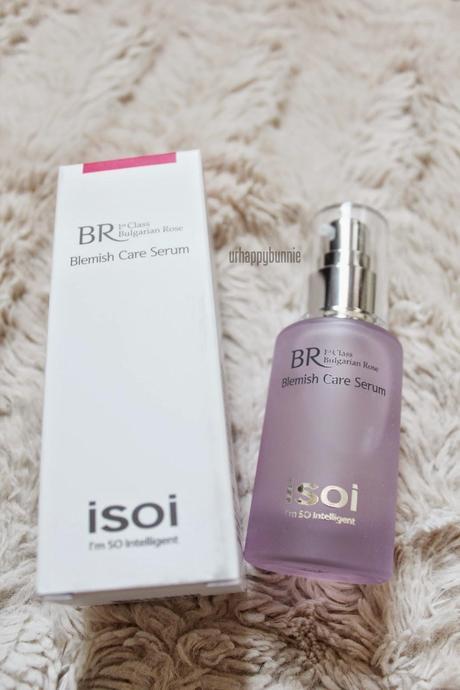 Do you remember this product? I have featured this twice on the blog before, one, was the actual review and the second one was my Summer 2014 Morning Skincare Routine. 
Well, I received the product again in this month's bnt Beauty Box and I was okay with receiving it since it's a product I quite like. My only problem was how to make a blog post out of it since I already put up an official review of it and I also featured it in my previous morning skincare routine. Nawael, our bntGirls handler, told us that we should just do an update on how the product works for us. Fine by me, so here it goes!
The Bulgarian Rose Blamish Care Serum uses a prime grade Bulgarian Rose oil which gives the skin vitality and delays aging. It prevents break outs and clogged pores. It also aims to calm skin, reduce redness, improve skin tone, blemishes and pigmentation.
My thoughts on this product hasn't changed since I last used it. I have finished the 2 bottles I was previously sent within 2 months of receiving them. Since I'm not the type of person who tends to break out, I can't say anything about it's effectiveness in preventing and calming pimples. It does help with redness and hyperpigmentation, which is my main concern with my bare skin. Usually, blemish care products are drying in order quickly minimize and heal break outs. Worry not with this product because it is not overly drying. It gives a slight tightening sensation when it dries on the skin but it is still mild and gentle. 
Recently, I have been using this together with another iSOi product, which is the Bulgarian Rose Pore Tightening Tonic Essence in the mornings prior to makeup application. If I'm heading out and I need a long lasting makeup on, I would go ahead and wash my face with warm water, followed with a cold water rinse, the Pore Tightening Tonic Essence and the Blemish Care Serum. It makes a really good makeup base since it smooths out the skin and evens the skin tone so less foundation is used.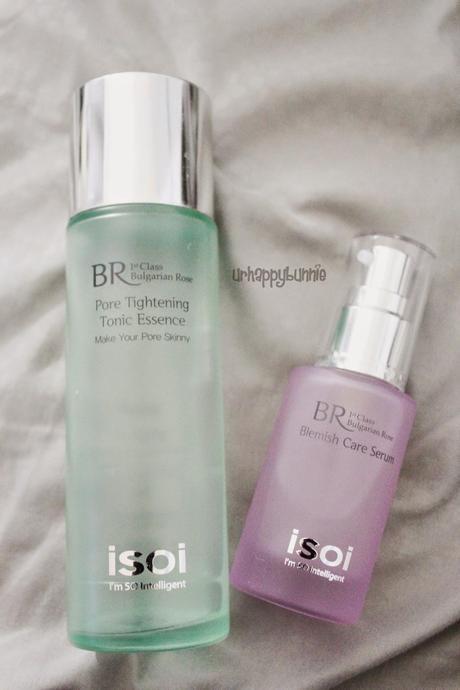 I would, however, prefer on using this skincare combination during the warmer days since it also prevents oiliness. With the last hurrah of the winter coming on full blast these past few weeks, my skin has been overly dry and this combo isn't good for extremely dry skin unless you exfoliate and moisturize really well. I am actually looking forward to the warmer weather so I can continuously use this combination of skincare routine since it really helps in making the makeup look flawless. 
*This product was sent to me for review but as always, my reviews are honest and based on my own opinions and experience.
Don't forget to visit the other BNTGirls, Doris, Kim, Alene and Bella.
Visit BNTNews for the latest Korean news and trends Official Page Tumblr YouTube Facebook  Twitter: @officialbntnews