I am so very excited to announce an amazing interview we have coming up in the Get Ahead Club. Our next interview is Monday, December 9th with Kristi Hedges, author of  The Power of Presence: Unlock Your Potential to Influence and Engage Others.
Kristi Hedges is a communications expert, author, speaker and sought after leadership coach. In her 20-year career working with leaders to help them communicate more effectively she's encountered every personality type imaginable, yet remains more than a little passionate that anyone can learn presence. Her workshops and leadership coaching programs have been utilized by CEOs and teams of all sizes in companies spanning the Fortune 500, government, non-profit and privately held businesses. She runs her own coaching practice, The Hedges Company, and is a founding partner in the leadership development firm, Element North.
Kristi writes about leadership for Forbes.com , and penned "The Leadership Factor" column for Entrepreneur.com for more than three years. She's been featured in publications as diverse as Washington Post, Reuters, MSNBC.com, Dallas Morning News, TheStreet.com and numerous others. She's been honored as one of the "50 Women Who Mean Business in Washington, D.C." and as an owner of a top 25 Largest Women-Owned Businesses by the Washington Business Journal.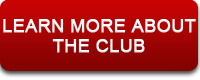 What is the Get Ahead Club?
I created the Classy Career Girl Get Ahead Club for professional women who are determined to get ahead in their careers.  This is my entry level of membership and a great way to have ongoing access to me and other career experts at a very affordable rate. Topics range from how to get promoted, how to manage your time, how to find your dream job and how to manage stress and burnout.
These women that I pick to interview are women that I REALLY want to talk to. I have heard them speak before and they have completely inspired me.  So I am being very picky and only choosing the best experts and successful professional women that I REALLY want to talk to. So I won't waste your time. This is as good as it gets!  Today there are over 48 women in the Get Ahead Club and  the interview recordings are ready to download and listen to for inspiration and motivation at your fingertips!  I suggest listening to them while you are working at your desk, driving to work or exercising. I am a big fan of making the best use of my time and sitting and doing nothing is not something I am good at:)
Getting ahead is hard and I don't want you to do it alone.  I want to support you and so does everyone else in the club. Click here to join us in the club.
I encourage you to invest this small amount in your future career success and then get ready to GET AHEAD!