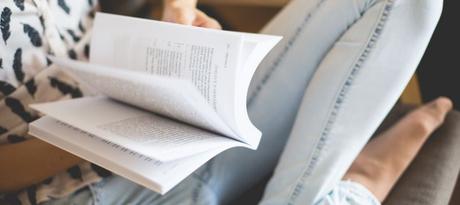 If there is one thing that will move your business forward in 2016, it's getting the right education and investing in yourself. The good news is that the investment doesn't have to be huge because these 21 business books are all you need. Pick the ones that sound the best from you, purchase them now (or order them from the library). If they are on your nightstand or kindle, you will be much more inclined to read them.
Here are 21 Business Books You Should Read in 2016:
For Marketing:
In Scaling Up, Harnish and his team share practical tools and techniques for building an industry-dominating business. These approaches have been honed from over three decades of advising tens of thousands of CEOs and executives and helping them navigate the increasing complexities (and weight) that come with scaling up a venture.
This is the guide to working less and making more. If you're a sales and marketing professional, you can save 80 percent of your time and money by zeroing in on the right 20 percent of your market. By page 5 you'll be applying 80/20² and 80/20³ to gain 10X, even 100X the success.
Invent It, Sell It, Bank It! is a hands-on, nuts-and-bolts guide to getting a new product or company off the ground and making it profitable. Sharing her own secret formula and personal stories along the way, she provides vital information and advice on topics that can often intimidate, frustrate, and stump aspiring entrepreneurs.
For Inspiration:
Told in the bright, cheery voice that defines Juicy style even today, The Glitter Plan shows readers how to transform passion and ideas into business success. Aspiring designers, Juicy fans, and business readers of all stripes will be enthralled by the story of spirit and savvy behind Pam and Gela's multimillion-dollar fashion empire.
With profound empathy and radiant generosity, she offers potent insights into the mysterious nature of inspiration. She asks us to embrace our curiosity and let go of needless suffering. She shows us how to tackle what we most love, and how to face down what we most fear. She discusses the attitudes, approaches, and habits we need in order to live our most creative lives.
Zero to One presents at once an optimistic view of the future of progress in America and a new way of thinking about innovation: it starts by learning to ask the questions that lead you to find value in unexpected places.
In The School of Greatness, Howes shares the essential tips and habits he gathered in interviewing "the greats" on his wildly popular podcast of the same name. In discussion with people like Olympic gold medalist Shawn Johnson and Pencils of Promise CEO Adam Braun, Howes figured out that greatness is unearthed and cultivated from within. The masters of greatness are not successful because they got lucky or are innately more talented, but because they applied specific habits and tools to embrace and overcome adversity in their lives.
For Your Money:
n RICH BITCH, money expert and financial journalist Nicole Lapin lays out a 12-Step Plan in which she shares her experiences, mistakes and all, of getting her own finances in order. No lecturing, just help from a friend. And even though money is typically an off-limits conversation, nothing is off-limits here. Lapin rethinks every piece of financial wisdom you've ever heard and puts her own fresh, modern, sassy spin on it.
You are about to discover the profoundly simple yet shockingly effective accounting plug-in that will transform your business from a cash eating monster into a money making machine. In Profit First, Mike Michalowicz, author of The Pumpkin Plan & The Toilet Paper Entrepreneur, explains why the GAAP accounting method is contrary to human nature, trapping entrepreneurs in the panic-driven cycle of operating check-to-check and reveals why this new method is the easiest and smartest way to ensure your business becomes wildly (and permanently) profitable from your very next deposit forward.
Using client stories and her own saga of moving from $20,000 of debt to complete financial freedom by the age of 28, Northrup acts as a guide in your quest for personal financial freedom. She'll teach you how to shift your beliefs about money, create a budget, spend in line with your values, get out of debt, and so much more. In short, she'll teach you to love your money, so you can love your life.
For a Fresh Start:
Japanese cleaning consultant Marie Kondo takes tidying to a whole new level, promising that if you properly simplify and organize your home once, you'll never have to do it again. Most methods advocate a room-by-room or little-by-little approach, which doom you to pick away at your piles of stuff forever. The KonMari Method, with its revolutionary category-by-category system, leads to lasting results. In fact, none of Kondo's clients have lapsed (and she still has a three-month waiting list).
For Down Time
I AM MALALA is the remarkable tale of a family uprooted by global terrorism, of the fight for girls' education, of a father who, himself a school owner, championed and encouraged his daughter to write and attend school, and of brave parents who have a fierce love for their daughter in a society that prizes sons.
In Why Not Me?, Kaling shares her ongoing journey to find contentment and excitement in her adult life, whether it's falling in love at work, seeking new friendships in lonely places, attempting to be the first person in history to lose weight without any behavior modification whatsoever, or most important, believing that you have a place in Hollywood when you're constantly reminded that no one looks like you.
Take a break from work and read this. It will surely help you forget about your work stress because The Girl on the Train is an emotionally immersive, Hitchcockian thriller.
For Productivity
Meet Emily and Paul: The parents of two young children. In this book, we travel inside Emily and Paul's brains as they attempt to sort the vast quantities of information they're presented with, figure out how to prioritize it, organize it and act on it. Fortunately for Emily and Paul, they're in good hands: David Rock knows how the brain works-and more specifically, how it works in a work setting.
Michael Gerber dispels the myths surrounding starting your own business and shows how commonplace assumptions can get in the way of running a business. He walks you through the steps in the life of a business from entrepreneurial infancy, through adolescent growing pains, to the mature entrepreneurial perspective, the guiding light of all businesses that succeed.
The Compound Effect is based on the principle that decisions shape your destiny. Little, everyday decisions will either take you to the life you desire or to disaster by default. Darren Hardy, publisher of Success Magazine, presents The Compound Effect, a distillation of the fundamental principles that have guided the most phenomenal achievements in business, relationships, and beyond. This easy-to-use, step-by-step operating system allows you to multiply your success, chart your progress, and achieve any desire.
For Balance
What if you could wake up tomorrow and any-or EVERY-area of your life was beginning to transform? What would you change? The Miracle Morning is already transforming the lives of tens of thousands of people around the world by showing them how to wake up each day with more ENERGY, MOTIVATION, and FOCUS to take your life to the next level.
For Mindset
In this book, you'll learn how to demand the Fastlane, an alternative road-to-wealth; one that actually ignites dreams and creates millionaires young, not old. Change lanes and find your explosive wealth accelerator. Hit the Fastlane, crack the code to wealth, and find out how to live rich for a lifetime.
The essential guide for female entrepreneurs who want to "go big," which shows you how to turn that creative idea into a million-dollar-plus business.
The bestselling The Millionaire Next Door identifies seven common traits that show up again and again among those who have accumulated wealth. Most of the truly wealthy in this country don't live in Beverly Hills or on Park Avenue-they live next door. This new edition, the first since 1998, includes a new foreword for the twenty-first century by Dr. Thomas J. Stanley.
About the Author

Anna is the founder of Classy Career Girl, named by Forbes as one of the top 35 most influential career sites of 2014. She helps millions of women design and launch their dream careers, businesses and lives through her website, online courses and social media channels.