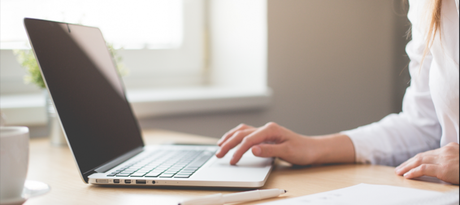 Many professionals just make sure their LinkedIn profile looks good and that is all they do on the LinkedIn. Did you know that you can go above and beyond most people and actually start working your Network? If you don't know how to network on LinkedIn, you are missing out!
Here is how to network on LinkedIn:
1. Update Your Status Share a News or Article in Your Industry
LinkedIn gives you the opportunity to update your status so all of your professional contacts can know what is going on at the same time. You can:
-Share a news article
-Share a project you are working on
-Share what type of opportunity you are looking for
-Give an update on your job search
-Ask how you can help
-Give an update on an event happening that you network might be interested in
-Let people know what you are studying in school
2. Connect With People You Don't Know.
Time to get busy! Now this might sound scary because you totally fear . I get it, but you know what? If other people don't know you and what you are looking for, how are they going to help you get what you want? It's time to stop hiding behind your profile because it already looks awesome! Today I want you to send messages to five people that you don't know.
3. Follow Up With People Already In Your LinkedIn Network.
Treat your connections like a garden, grow and nurture them. Build two-way relationships. LinkedIn is about helping others first and goodwill will come around to you next.
Many people think networking is only about meeting new people. I am a firm believer that you have to take care of the connections that you already have first. Besides, you never know who might know someone in the field you want to get into.
4. Follow Companies You Are Interested In.
The company's section gives you valuable employee and product knowledge about a firm you may be targeting as your potential employer. You can also figure out who you know is already working at that company and what jobs that company has available. You should always review the recent updates of the companies before you go into an interview to give you some background information that will be helpful. Also, you want to watch if new managers come onboard because that could mean potential new job opportunities.
5. Participate in Groups.
There is every single type of group you can imagine on LinkedIn. If you don't see a group you want to join, then why not create one! That is what I did and the Classy Career Girl Network Group on LinkedIn is already over 500 professionals strong!! (Make sure you join us too!)
6. Create a LinkedIn Blog Post Sharing Your Expertise
So what are you waiting for: Start sharing your professional story and expertise on LinkedIn! You don't even need to have a blog to start sharing your expertise on LinkedIn.
Just go to your homepage and press publish a post. Make sure it is something related to the industry you want to be in and that it shows you have a lot of knowledge and experience in the topic.
How have you used LinkedIn to network?
About the Author

Lor is a Marketing Assistant and Graphic Designer at Classy Career Girl since 2011. She is passionate and motivated to create a community of women who want to get ahead in their careers.