Christmas season is not only characterized with merry making and funfair but it's also one of the most celebrated holidays in the world. This is one season that many friends and family members can take pleasure to attend a well-thought and creatively organized wedding as most of them normally take leave from duty to join friends for Christmas festivities. And you shouldn't disappoint, for it's possible to have the season's most endearing and stylish wedding. To help you have a deep insight on how to go about a Christmas motivated wedding, we are obliged to share our very honest ideas and unique tips on planning a breath-taking Christmas inspired wedding.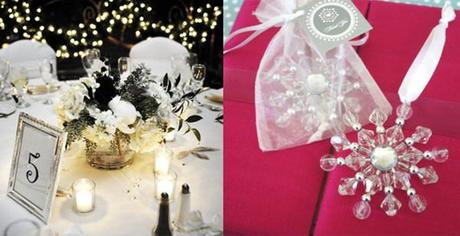 Wedding Invitation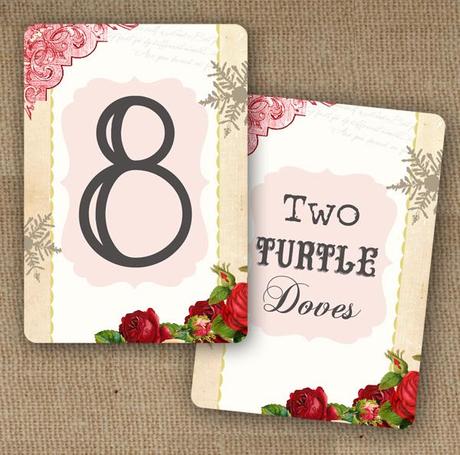 To distinguish between a traditional season's card and a Christmas themed wedding card, you've got to be a bit creative with your design, to make your printable invitation card awesome. The best way to bring out a unique design is to opt for a classic white card, preferably an embossed one with classy border and stylish font type. An italic bold style will bring out a magic finish on your invitation card design. Don't forget to play out your Christmas theme, which you can best do by adding white snowflakes or an image of poinsettia at the printable card's border. It'll be wise to send your invitation cards early as many people are also expected to have a beehive of activities as well as involving commitments during the Christmas season.
Christmas theme wedding Flowers and Decors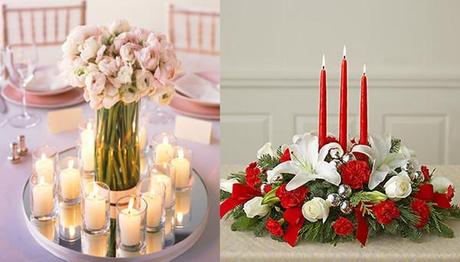 For a Christmas themed wedding, you can get your desired results on your decors by getting a little creative, which can also save you quite some money, possibly to use for your honeymoon or with other Christmas activities. Most items including flowers can be very expensive during Christmas season, and you've got to be wise to make some substitutes for flowers where possible. You may want to acquire a reasonable supply of ornaments that you can use to create centerpieces. Some classic pots of poinsettia will bring out that outstanding look that you need for depicting your Christmas theme. Fake snow is one thing that will help you go an extra mile in evoking your Christmas wedding inspirations. You can choose to place some candles or better still you can have an array of flowers covered with snow. Fake snow is perfect in the place of aisle runner. Make sure you are as classy as you can in pursuit of a successful Christmas themed wedding.
Bridal dresses
Indeed there are no rules as to what type of a wedding dress you should wear on your Christmas inspired wedding. But you can consider having in place an elegant finish with a red velvet cape. Alternatively you can pick a collection of colors contrasting your wedding gown with the bridesmaids dresses. This is the best place to include pretty red and silk sash. Some glittering beads especially used together with sequins can bring out the snowy tone fit for this season.
Wedding cake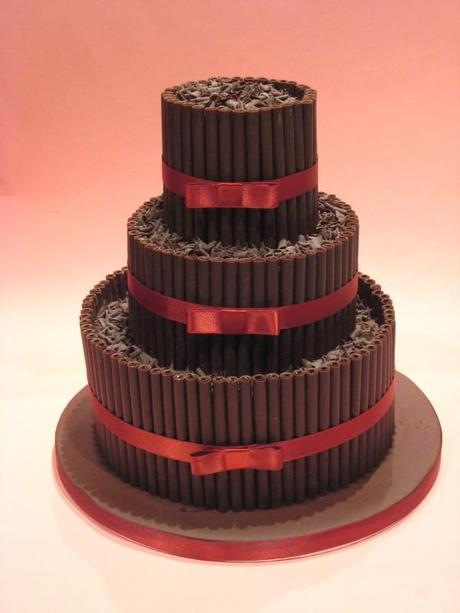 This is yet another area where you can be as creative as possible. Your wedding cake design and color combination ought to evoke your inspirations. You don't have to go by any rules but you can choose to make your tiers unique as if they are wrapped individually. Try out a holly tiered chocolate cake. You can make up a real one or alternatively use gum paste to design one.