What you put on before you get into your dress makes a big difference in the overall effect. Many gowns require elaborate foundations to enhance the silhouette. As you search for these underthings, go to lingerie shops where you'll get personal attention.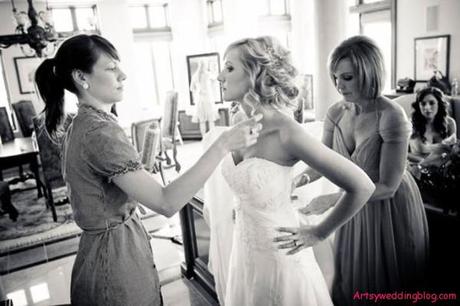 By the second fitting, you should have all the correct undergarments and your shoes. It also helps to have any other accessories you intend to wear, such as gloves, so you can decide whether to edit your look. At this point, you can bring a camera to the salon and take a picture to help you obsess after the appointment.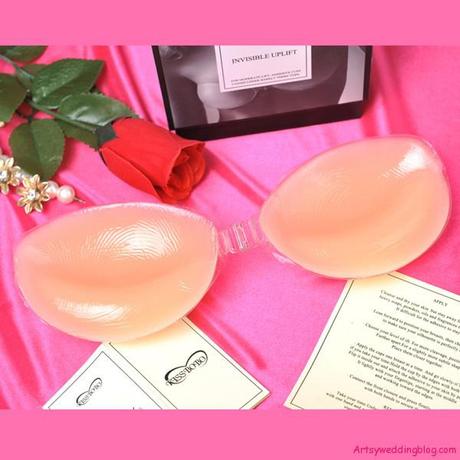 The most important part of your underattire is the bra. If your dress doesn't have a custom-made or built-in bra, you need to find an off-the-shelf number that packages your assets in the best possible way.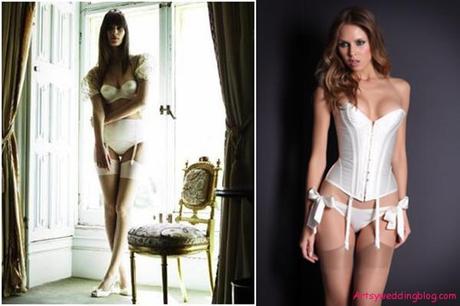 Even totally buff babes may find that their fantasy wedding dress needs some filling out. If you need to give Mother Nature a nonsurgical boost, invest in a pair of silicone bra inserts, available at fine lingerie stores and via the Internet.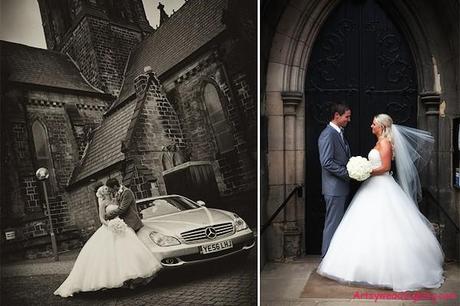 To keep your bra from playing peek-a-boo on a low-cut dress, sew a few snaps on the front and back of the bra to attach it to the dress. On a sleeveless dress, sew little catches with snaps in the straps through which you thread your bra straps. Or have a seamstress tack your bra into your dress.
With some wedding gowns, you may need specialized undergarments to fill out and tuck in. Here's what else may be going on beneath your dress: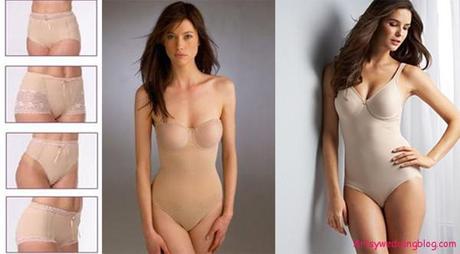 • Body shaper: These used to be called girdles, but today's versions do the job better and don't make you feel like you're wearing a body cast. You can find them in a variety of styles — slimming shorts, bottom boosters, full-body smoothers, thons-cut bodysuits, full-support slips, long-waist panty-girdles — and in comfy fabrics such as spandex, Lycra, and microfiber.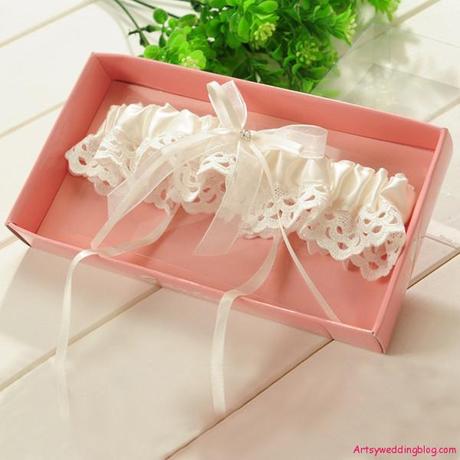 • Garter: Either in the form of straps suspended from a wide elastic belt (called a garter belt) or an elastic band wrapped around the thigh, a garter helps hold up your stockings. Although you may feel personally titillated by wearing a garter belt and thigh-high stockings, they won't give you the smoothest line in a sheath dress or even under a ball gown, and they can come unsnapped during a strenuous session of "Hot, Hot, Hot!"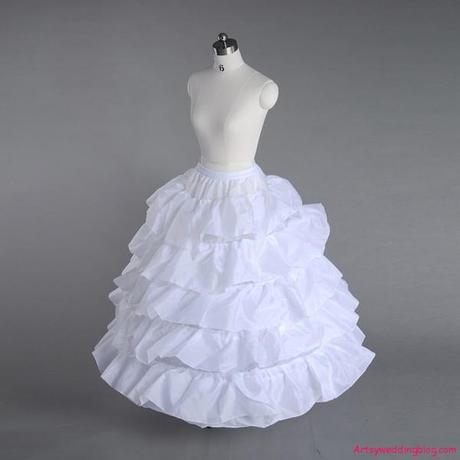 • Petticoats: Many gowns have built-in petticoats, which are underskirts usually made of tulle, lace, or crinoline (a stiff open-weave fabric made of horsehair or cotton) to give fullness to the silhouette, especially on ball gowns. Or you can buy them separately in the same silhouette as your bridal gown. Experiment with the number of crinolines; even if two look perfect, add one more just to be sure. Big gowns need fuller and stiffer petticoats. Wear them for all your fittings.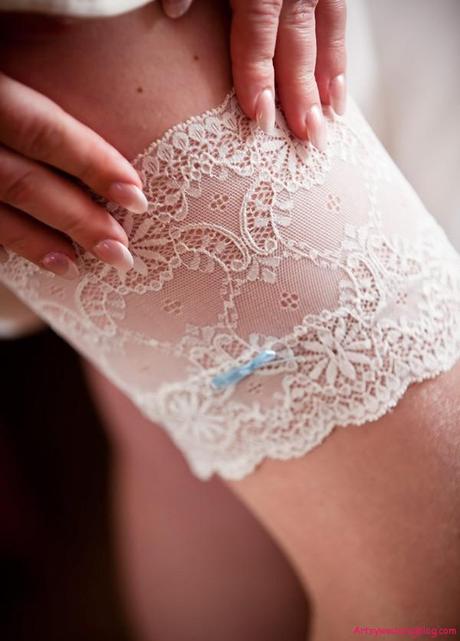 • Slip: For a long sheath dress, you probably want to wear a slip. New body-hugging slips act as gentle, long-line girdles, extending from waist to midcalf. Just make sure yours doesn't ride up when you walk.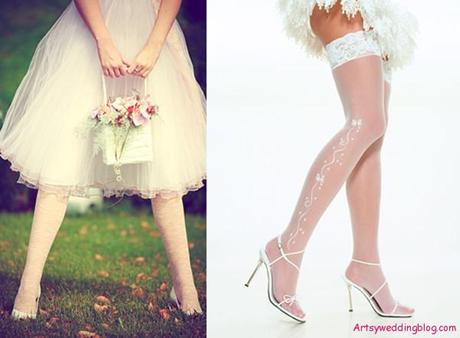 • Stockings: Bare legs don't look finished unless you're wearing strappy sandals. Avoid patterned stockings. Your mother may want you to wear stockings with reinforced toes, but that's a no-no with open-toed shoes. If you plan to wear open-toed shoes but want the smoothing effect of control-top pantyhose, go with a sheer footless style. To avoid panty lines, buy either butt-friendly undies or stockings with built-in underwear. When in doubt, wear pantyhose without underwear.