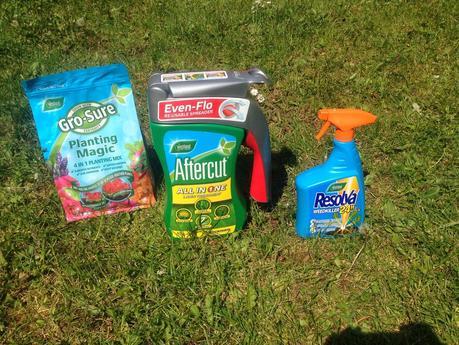 Unfortunately I am not a 'green fingers' person, but that doesn't stop me dreaming from having a nice (green) lawn, and one that is free from weeds. The gardening is normally on the bottom of my todo list, the grass gets mowed and that is about all the attention it receives.  We have considered getting artificial grass, but that costs quite a bit of money and I have other things I need to buy. 

So with 
artificial
 grass
 out of the question I thought I would try and take more care of my lawn this year, 
preferably
 without too much effort required, therefore when we were offered to review three products from 
the Westland brand, which would help with my gardening needs and without too much effort needed, I jumped at the chance.
What we received to try and review were:Resolva 24, 1L ready to use spray - with 24 hours action. Created with unique IQ technology which kills weeds deep at the root.  This is also biodegradable so you can replant straight after use, once it is dry.  I do like my ready to use spray weedkillers because of the convenience and ease of use.  I will be spraying the weeds not only in the kids area of the garden, but also on our drive-way, to clear away those pesky weeds - I like the idea of Rosolva 24 as it kills the deep part of the roots - therefore the weeds are less likely to grow back.Aftercut. All-in-One Even-Flo Spreader - with the Even-Flo ball technology which ensures an easy and even application across the lawn. Multi use for a great all round treatment, it controls moss, kills weeds and replenishes the lawn.  My lawn as the below picture, unfortunately suffers, especially under the trampoline, but I also like the idea that aftercare takes care of those weeds within the lawn -  a few years ago during one spring I decided to kill the weeds within the lawn with a weedkiller spray, however I also ended up killing half the grass, it turned out a complete disaster!  I am looking forward to trying this one out.
Gro-Sure. Planting Magic - Using Gro-sure it claims you can grow bigger and healthier plants with Just one handful of the planting mix, which is aided by its unique mix of nutrients.  The mix is designed to improve soil, boost the plant roots and aid water retention.  Very easy to use with no measuring needed and only has to be applied once a season. - My dad is trying this out (he grows lots of vegetables in his garden).
We are in the process of trying these products out, so look out for my review post soon.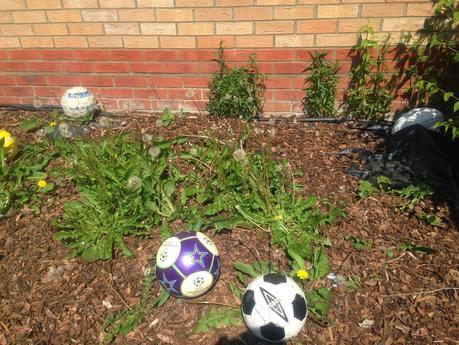 Weeds in the play area.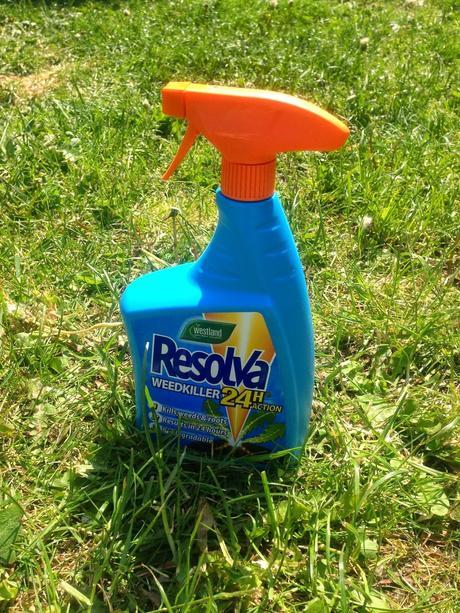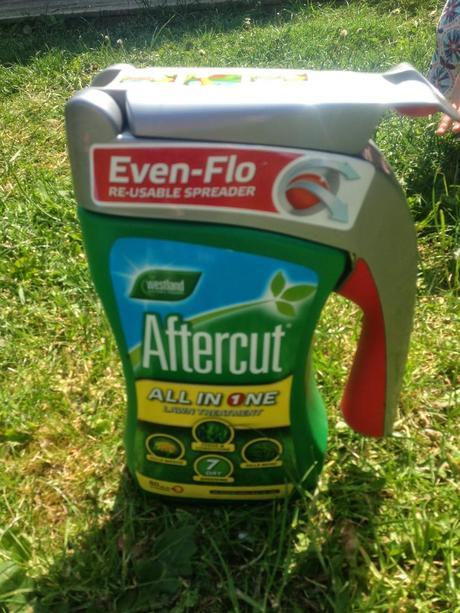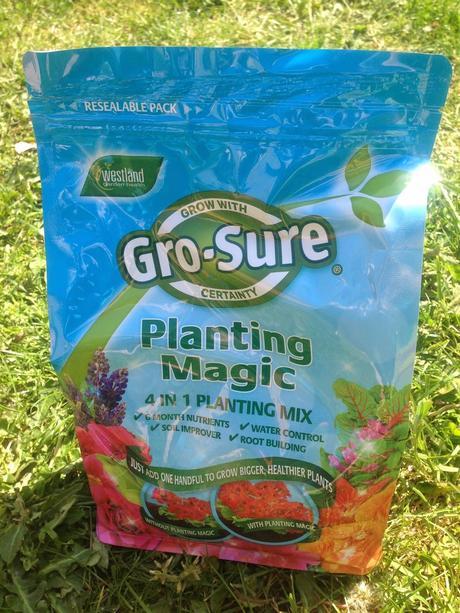 Disclaimer: We were sent these products for the purpose of this post.