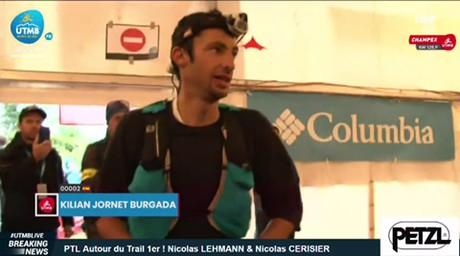 All eyes are on the Ultra Trail Mont Blanc 2017 this weekend with some of the best runners in the world duking it out on the mountainous loop around Chamonix in France. The race begins at 6:30 p.m. local time (12:30 p.m. EDT) on Sept. 1, with 2,300 runners taking part.
The event features several races throughout the week :
UTMB: Ultra-Trail du Mont-Blanc (166 km +9,600 m)
CCC: Courmayeur - Champex - Chamonix (101 km +6,100 m)
TDS: Sur les Traces des Ducs de Savoie (119 km +7,250 m)
OCC: Orsières - Champex - Chamonix (53 km +3,300 m)
PTL: La Petite Trotte à Léon (approx. 300 km +28,000 m)
François D'Haene leads the men and Nuria Picas leads the women at the 13.5 hour point.
These are the current leading positions only for the UTMB. For details of actual position on the course, click on the Live Tracking link below.
Race links
Multidays.com The home of multiday running news and events.
The Ultra Trail Mont Blanc 2012 began Friday night at 18:30 in Chamonix - a 103 km km race with 6860 m of positive altitude change. This was an alternate course which was changed and shortened due [...]