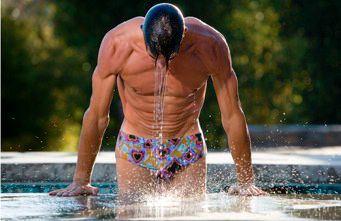 Endurance athlete Rich Roll
What allows a man to go from 50 pounds overweight, struggling with alcoholism to one of the 25 fittest humans in the world in just two years? Rich Roll made this journey after a sobering wake up call.

Listen now
(Available after Wednesday's Live Show)
Today he is running ultra triathlons, living clean on an entirely plant-based diet and spreading his gospel through his book and popular podcasts.
Just a few years ago, Rich was depressed, overweight and drinking too much. Approaching 40, Rich had a health scare. Instead of ignoring it, Rich committed himself to changing his ways. He revamped his diet, reignited his love for swimming and launched a middle-aged assault on the Ultraman World Championships, one of the most daunting endurance races in the world.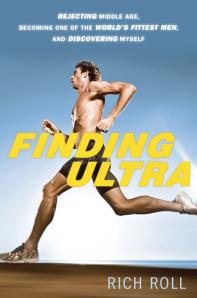 Finding Ultra, by author Rich Roll
Two years later, 50 pounds lighter, and fueled by nothing but plants, he surprised the triathlon & ultra communities by not only becoming the first vegan to complete the 320-mile über-endurance event, but by finishing in the top 10 males (3rd fastest American) with the 2nd fastest swim split — all despite having never previously completed even a half-ironman distance triathlon.
In 2009, Rich returned to Ultraman twice the athlete he was the year prior. Despite a stacked field, he took home first day honors with a blistering 2:21 swim victory (6th fastest of all time) and a third fastest bike leg to win the day with a 10 minute lead on the field. On Day 2 Richard suffered a serious bike crash but managed to salvage the day in 6th place overall. With an injured knee and shoulder Richard nonetheless went on to a 7:51 Day 3 double-marathon to hold onto 6th place overall.
In May 2010 Rich and fellow ultra-athlete Jason Lester succeeded in their EPIC5 quest—an unprecedented feat of astounding endurance that encompassed completing 5 ironman distance triathlons on 5 separate islands of Hawaii in under 7 days. Rich recounts his inspirational story in his bestselling book FINDING ULTRA.

Click here
But what makes Rich truly remarkable is that less than two years prior to his first Ultraman, he didn't even own a bike, let alone race one.
This man is on fire, and I'm pleased to have him join me on The Edge this week. Tune in Wednesday morning at 8am Pacific.