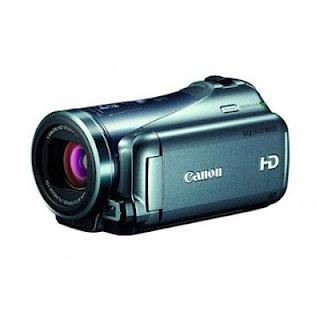 Hello friends,today i have come up with a very useful topic about  major types of camcorders and cameras available and their classification and basic difference between them so that it may help in choosing a right camera or camcorder for your project. But before that in my previous post i have explained you about DSLR cameras in film making if anyone of you missed that particular post please do read the article. And from now on am going to deal about DSLR cameras,difference between DSLR and SLR cameras and their usage in my upcoming posts. Now,just coming back to the topic, this very post deals about various types of cameras and camcorders available for film making and major differences between each of them. And also, these are very basic things to be known for an upcoming and aspiring filmmaker.
First of all i will divide everything into parts starting from camcorders to various types of cameras.
TYPES OF FORMATS IN CAMCORDERS
Camcorders are broadly classified into two major types depending upon their formats and storage devices used. They are namely:
ANALOG AND DIGITAL
The above classification is done on the basis of the storage device used in the camcorder. Analog type of camcorders are not used in modern video recording since transferring data is much more easier with digital camcorder. 
TYPES OF ANALOG CAMCORDERS
All these Analog camcorders are used in olden days, the major difference between a analog and digital camcorder is that a tape is used to record the video for analog camcorders where as digital camcorders use flash memory or small hard disk to store the data.Below are the analog camcorders broad classification. 
DIFFERENT TYPES OF DIGITAL CAMCORDERS
Mini Dv Camcorders

Flash Memory Camcorders

High Definition(HD) Camcorders

Hard Disk Drive(HDD) Camcorders

DVD Camcorders
All the above are the major types of camcorders available in different formats. I will explain about the advantages and disadvantages of all the above mentioned camcorders in a separate post so that i will be easy to understand about camcorders available in the market to choose one. As of now,just try to know the types of camcorders available with broad headings. I want to deal this cameras as a series so that it will be easy to follow,and i want to start everything from the roots so that a newbie can easily follow from  the basics.So please try to cooperate if you are already aware of these topics.
MAJOR FEATURES TO LOOK AFTER WHILE CHOOSING A CAMCORDER
Variable Shutter Speed

Metering System(To Calculate the amount of light entering the camera)

Variable Aperture 

Lens Used

Optical Zoom And Auto Focus

Image Stabilization

Preset Controls( Night mode, day light etc.,)

Audio Recording Capability
MAJOR TYPES OF CAMERAS
Point And Shoot Cameras
Single Lens Reflex Cameras
Digital Single Lens Reflex Cameras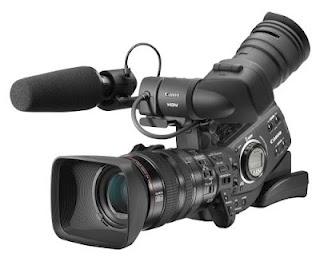 Point and shoot cameras and Single lens reflex cameras are both still cameras which are used in still photography,so we can leave about SLR and P&S cameras. Whereas, Digital single lens reflex cameras(DSLR) are used in modern film making.I have already explained about DSLR cameras in my last post, please go through that for more details and i will explain in detail about P&S camcorders and major differences between camcorders and DSLR cameras in my next post. Please don't get unrest after reading this post..i have only used this post  as a platform to launch into cameras arena. I will explain each and everything like how to choose a camcorder or a camera depending upon your need, fundamental terminology used in digital photography etc., so please stay glued and show your support like before.