Today we are going to present two special and useful types of cases for the iPhone 5 – an iPhone 5 armband and iPhone 5 flip case.
If you like sports and you often go to the gym, but you also like to have your mobile phone always near you, this iPhone 5 armband is a good choice. It has everything you need while you go jogging or riding a bicycle, which means you will have access to all the important features of the iPhone 5, at all times. The screen is covered with a transparent material, which enables you to see the display without having to remove the phone from the armband. With this type of iPhone 5 accessories you can also use your iPhone 5 headset and enjoy music while doing sports. This armband is available in black, blue, gray and silver.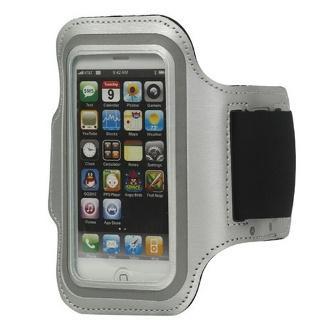 iPhone 5 Armband – Silver
Another interesting iPhone 5 case is iPhone 5 flip case from Puro. Puro Ultra Slim Flip Case is a case that preserves the slenderness of the new iPhone model and emphasizes its elegance. This case provides a perfect fit, yet is very protective and has all the necessary openings for convenient use of the phone.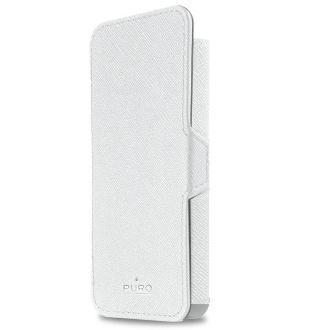 iPhone 5 Flip Case Leather
Flip case is recommended if you like to have the whole unit covered and if you are looking for a fully-protective case that will give you quick access to the touchscreen of the phone.
However, if you are not planning to upgrade your iPhone 4 or 4S yet on the latest Apple smartphone, we suggest various iPhone 4S cases and covers that are available on our online store.­­ We will mention only some of them: waterproof iPhone case, angry birds iPhone case, custom iPhone cases, Ed Hardy iPhone cases, leather iPhone cases and more.