Two Little Pigs
https://www.facebook.com/twolittlepigscharcuterieandgrind
146 Sydney Road Brunswick
9939 4042

How could I be a Melbourne foodie and not say I love the Melbourne breakfast mould? Give me a smashed avo with fetta on sourdough any day. However, what has me really excited is those with the guts to do their own thing; something that could be a hit or fall on its arse. The difference between success and failure? Passion, dedication and a bit of ingenuity. However, those aren't the only three ingredients Two Little Pigs Charcuterie and Grind are dishing up.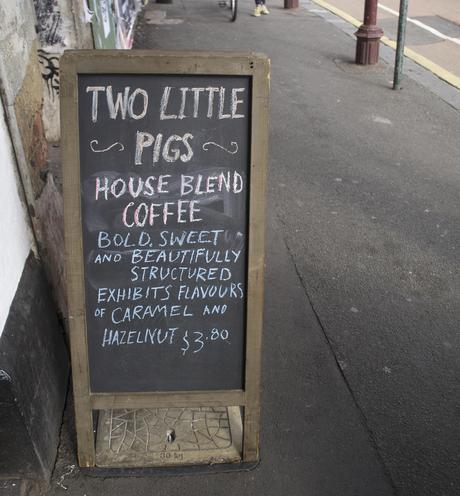 As the name suggests, this little 'charcuterie and grind' specialises in two things: cured meats and coffee. While not at first the most obvious combination, the guys at Two Little Pigs have gone as far as to match your coffee to your meat. The space, running with a bright and cheerful yellow theme, is nestled on cosmopolitan Sydney Road and is getting busier by the day. It sure is lucky they have a lovely spacious courtyard garden out the back. It's the hanging meat decor, however, that draws your attention to the brown paper menu.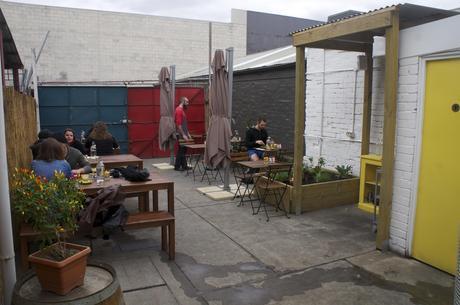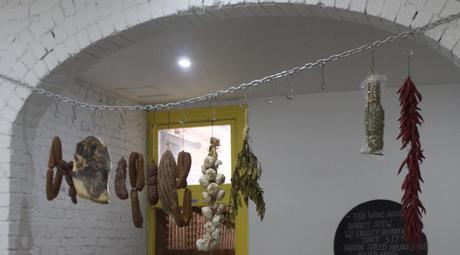 Dishes range from new twists on old classics (like their own benedict with Spanish jamon) to those that will warm to the bone (a red wine rabbit stew) or even those that are just plain exciting (like a crispy pork belly on a pea velouté, poached eggs included). While the meats feature heavily, there is something in there for the vegetarians and the sweet tooths (or the best of both worlds with hot jam pancakes with bacon ice cream).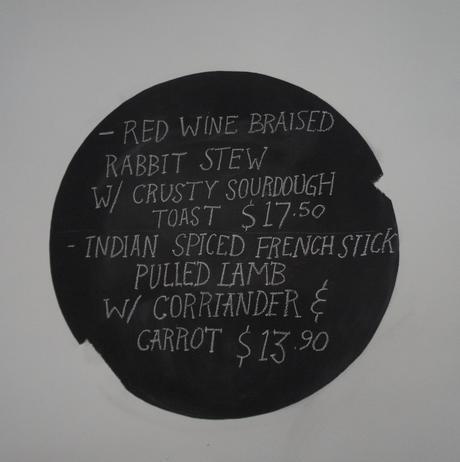 It took me much time, deliberation and consultation with the incredibly helpful and knowledgeable staff to make a decision and I did not regret my choice. Thick, smooth housemade duck pate accompanied a creamy, rich fennel mousse and exemplified what this little cafe represents. Goats cheese boosted the flavor while my addition, two poached eggs, and a fresh tomato salsa cut through some of that creaminess. All set on crispy sourdough, I was left in charcuterie heaven.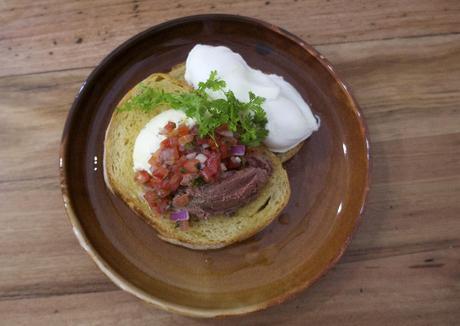 The boy, just call him Mr Pork Belly, had to have the roll that featured just that. Huge chunks of crispy, yet succulent pork belly were well-matched by a tangy, creamy Asian slaw in a soft ciabatta roll. While tasty, it's a messy ones. Thank goodness for the wooden serving board to catch all that juicy goodness.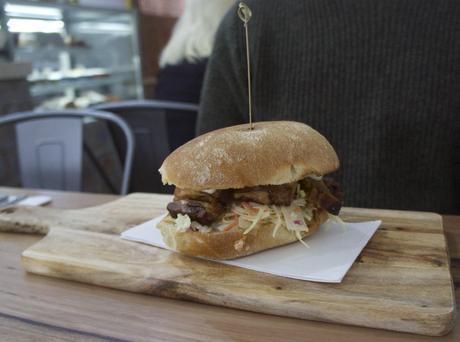 Coffee lovers will be in heaven: V60, aeropress and single origin are a options to be considered. My house blend long black featured notes of caramel and hazelnut. The beaker-served aeropress will well satisfy the inner hipster.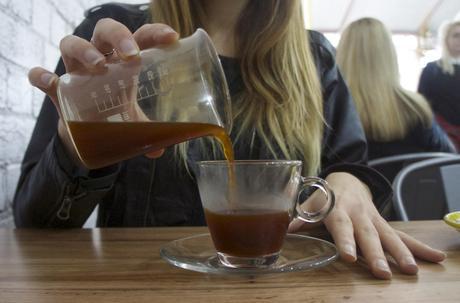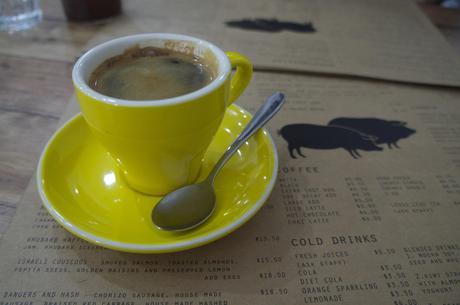 With such genuine staff and great atmosphere, I'd be returning to Two Little Pigs. However an inspired, delicious menu promises it and I look forward to returning to try all the other dishes I had to so carefully narrow down last time. Don't fear asking for advice; the staff know exactly what they're talking about.