When I was younger, I used to question what I'd done so horribly wrong to deserve younger siblings; namely three younger sisters. Should I blame my parents? Should I blame myself? Because something had gone awry for this to happen to me. The fights, the tears, the inability to share toys: we had it all. Fast forward and we were stealing each others clothes (which we actually still do), makeup and hair straighteners. It is a wondrous and fabulous day (or days, in my case) when a younger sibling grows up enough to no longer see you as the enemy. It took me a while to like my sisters but it did finally happen. The fact that they gifted me a voucher to Burch and Purchese's high tea at the Langham hotel may have had something to do with it.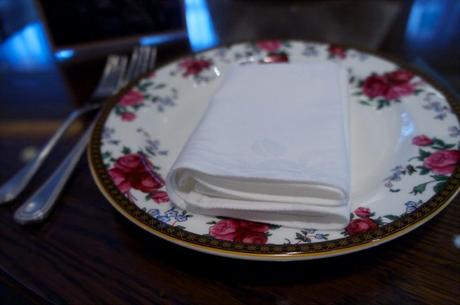 Burch & Purchese
http://www.burchandpurchese.com/
647 Chapel St South Yarra
9827 7060

Aria Bar & Lounge
http://www.ariabar.com.au/
1 Southgate Ave Melbourne
1800 641 107

You can read all about my unsolicited love Mr Burch and Mr Purchese here but this was so much more than could ever be experienced in the storefront. Just walking into the Langham Hotel in Southbank is a wondrous experience. Marble staircases, stone statues and trickling fountains adorn grand foyers abuzz with tuxedo-clad porters ready to aid your very whim. Alighting two flights of stairs will find you in the hotel's dining centre: Aria Bar to your left and the infamous Melba Restaurant (Yarra views and all) to your right.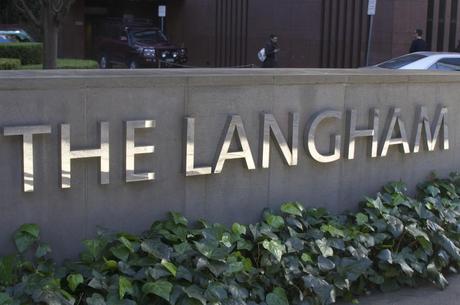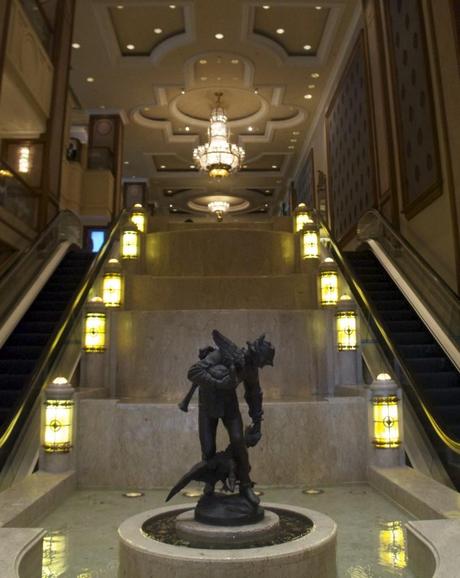 Ushered to our seats in the Aria section, our teas and coffees of extensive selection (all included) were on their way. No one could ever blame the Langham of lacking class. Silver sugar pots, floral
china
and more pieces of cutlery than you could ever imagine necessary (work your way from outside in) had their place. While the coffee isn't to write home about, the tea selection provides joy with a range from Japanese sencha to classic Earl Grey.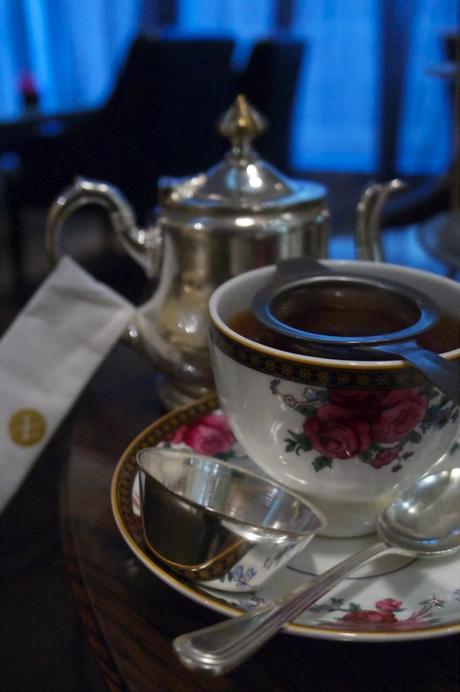 As the dessert stand enters your field of view, your jaw can only drop at its marvels. Three tiers filled to the brim and then some is delicately placed center stage on the table and you silently commend yourself on not eating lunch.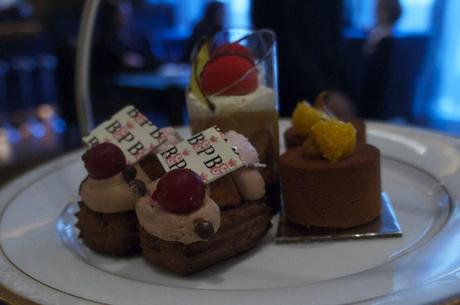 If I am to start from the top and work my way down, a rich chocolate ganache tart filled with Mr Purchese's infamous and moreish gooey salted caramel. You can attempt to offset the oozing sweeteness with a tangy, fruity and feisty yet airy passionfruit meringue with limited success before delving into a thick hunk of white chocolate bark, studded with freeze dried raspberries and mint: a refreshing savior for the palate.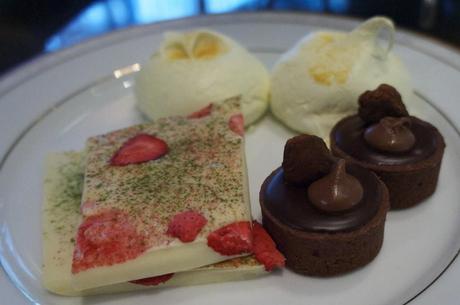 It is here I suggest nibbling on a sandwich (your only savoury saviour) or even a floury scone before delving head first into more dessert. In true Burch and Purchese form, choux pastry is featured in a lamington style eclair filled with a tart, smooth lemon curd and fluffy, cloud-like mousse plays it's role in a choc-mandarin mousse cake.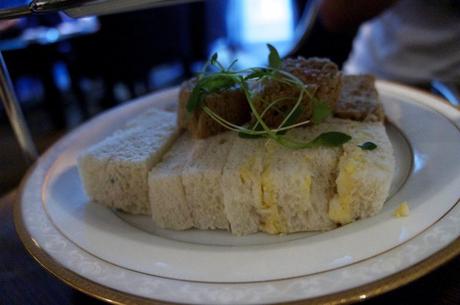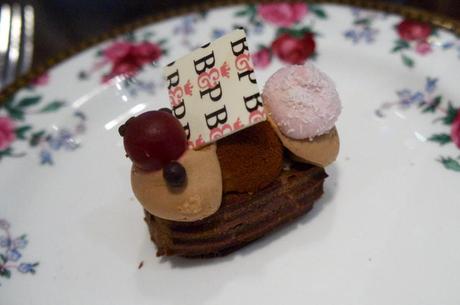 The piece de resistance was, of course, the infamous masterchef masterpiece: a banana split inspired layered tube. Crunchy, smooth, fruity, tangy and creamy came together in a flavor combination like no other. Forget about fake banana flavours in unnatural yellow colours: Mr Purchese has paid homage to real banana flavours while ensuring your whipped cream and chocolate sundae sauce are well represented. The end result is a gorgeous dessert with a new marvel in each mouthful.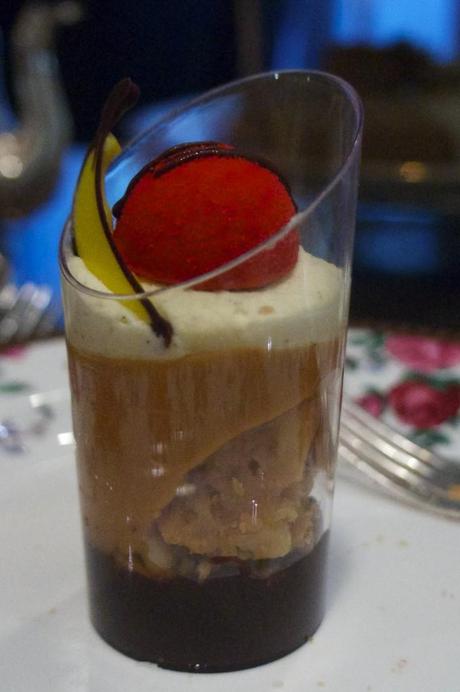 Be fair warned: you will probably leave with a bit of a stomachache (or a lot, if you're like me). But while the pain only lasts minutes, the memories of elegance and delicacy will last a lifetime. If I could describe the Burch and Purchese High Tea in one word, it would have to be decadent. Go on. Treat yourself. And add a glass of champagne for good luck.