Food trucks. They're not necessarily a new idea. Mr Whippy's song has been haunting the dreams of parents for years. However, some time of survival of the fittest has now found them to be popping up all over the joint, with residencies in suburbs from North and, East and West representing cuisines from all over the world. I've spoken about Beatbox Kitchen here and Taco Truck here; two of the classics serving burgers and tacos to the hungry punters at music festivals. However, the whole food truck notion has just got a makeover as one of Melbourne's favourite brunch spots dons wheels. And they've taken it up a notch.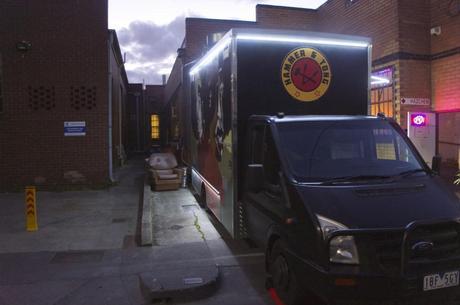 Hammer & Tong Food Truck
http://hammerandtongfoodtruck.com.au/
Various Locations

Hammer and Tong's new truck, only a few weeks after it's launch, had already made its way around the block. It's funky street art and well recognised logo make it less than conspicuous on the roads. If you know nothing about Hammer and Tong 412, a quick search of the Fitzroy cafe will yield ravings about soft shell crab burgers and breakfast ramen. The truck plans to reincarnate these favourites and more in truck-friendly forms, with a rotating menu that comes from 80 possibilities.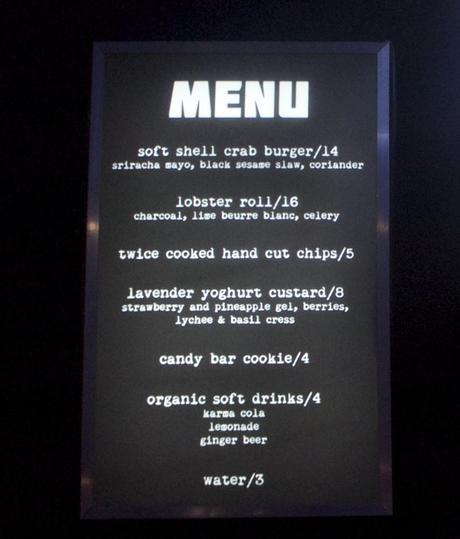 The joys of a food truck include it's roving locations; one of which being a casual walking distance from my house. Jumping on the opportunity, I found myself planted outside the Moondog Brewery in Abbotsford deliberating on whether to order my food or my drink first.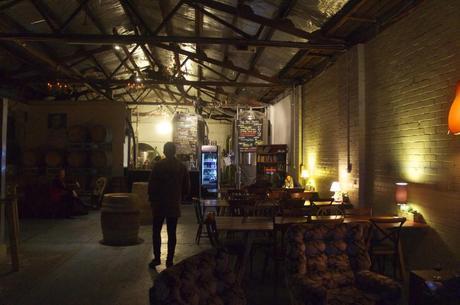 The brewery opens itself up to the public a few nights of the week, allowing a multitude of different trucks residency. The space is decked out in vintage oddities as they make their alternative best of a literal warehouse space. Their favourites and the more unusual are offered on tap, of note the 'Cold Drip War': a coffee inspired beer with notes of rye, chicory and coffee-esque porter. Those without an affinity for beer are welcome to try local yet outsourced wines and ciders.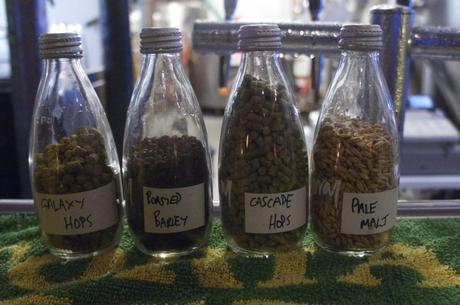 The truck itself has fewer options which could be viewed as good or bad, depending who you are. This evening a soft shell crab burger and lobster roll were on offer; shame if you don't like seafood. Lucky for me, I could eat it endlessly and we happily said 'one of each please'. After forking out $14 and $16 respectively, what was eventually served to us was meek in its wooden box. Don't get me wrong, the flavours were beautiful: tender lobster was paired with a tangy mayonnaise and lined a soft, sweet black roll. The soft shell crab, snug in its brioche, was lightly fried and perfectly crisp. However, both serves left you lacking and wondering: where was the rest?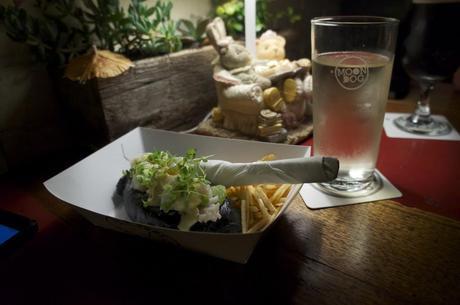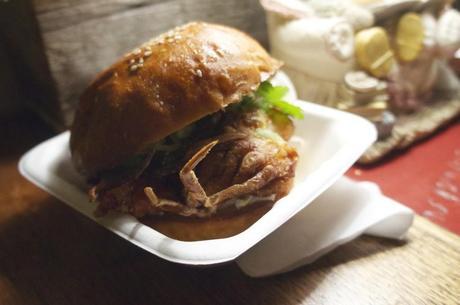 For me, the dessert option saved the day. A fragrant, silky lavender infused yoghurt was topped with freeze dried raspberries and lychees. Did you know you could buy freeze dried lychees? Neither did I but now I'm obsessed. The little dessert was perfect: not too sweet and not too rich but a light and refreshing end to the meal.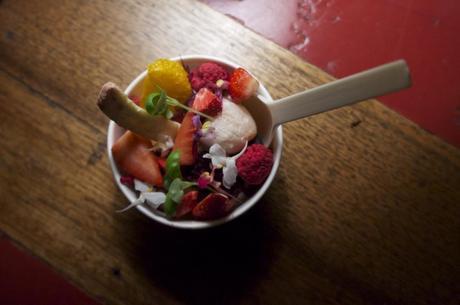 I was left mildly confused. My experiences of food trucks involve fast, comfort food designed to be delivered en masse. Hammer and Tong, however, has taken the gourmet route paired with gourmet price and only time will tell whether there is space in the market for such an adventure. That aside, the Hammer and Tong truck retains Hammer and Tong quality and I do bet much look forward to trying more of their menu options as they take to the road.