If you visit Melbourne's CBD on even a somewhat regular basis, you can't have helped but notice it's incredible transformation. What was a city center overrun by cranes, construction sites and wire fencing has now been replaced with mammoth buildings featuring high ceilings, mannequins, cash registers and a hell of a lot of people. With the opening of H&M and Emporium, Melbourne's inner city has become the shopper's haven. I don't know about you but after even just an hour of shopping, I get a serious case of the hangries and if I don't get food soon, tantrums will ensue. Enter Mama's Buoi.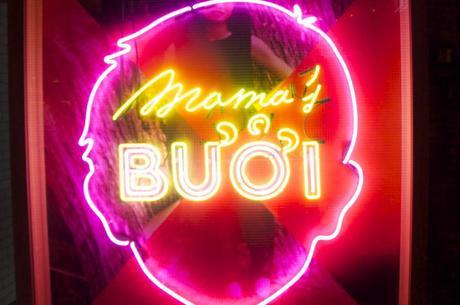 Mama's Buoi
http://mamasbuoi.com.au/
G25 Melbourne GPO CBD
03 9671 3426

Disclaimer: I dined as a guest of Mr Collins and Harvey Publicity. I do, however, like to think that I am objective and all thoughts are that of my own at the time of my visit.
From the masterminds behind Roll'd, the brief has changed as the guys attempt to fuel hungry shoppers with their central location on Postal Lane. Tucked in behind H&M, the little restaurant escapes the hustle and bustle and boasts neon signs, an extensive urban take on Vietnamese menu and a hefty cocktail menu for when your legs can no longer hold up all those bags. Despite all of the seating being outdoors, special care has been taken to ensure comfort on the cooler Melbourne evenings with plenty of shelter and heating.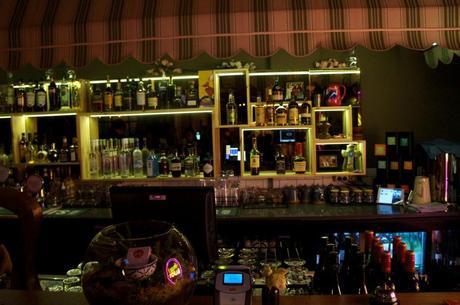 The bar is fit out with a fully functioning liquor license: great cocktails, whites, reds, beers. Did I mention great cocktails? Of particular mention is the Miss Saigon where gin and strawberry serve to whet the appetite.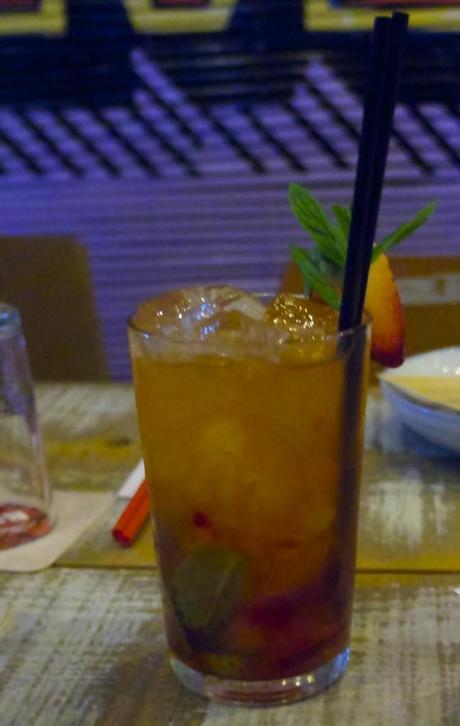 Nibbles come served in the form of betel leaves filled with a punchy coriander tofu salad or for the not-so-faint-of-heart, a chunky full-bodied pork and chicken pate complete with crisp sesame crackers.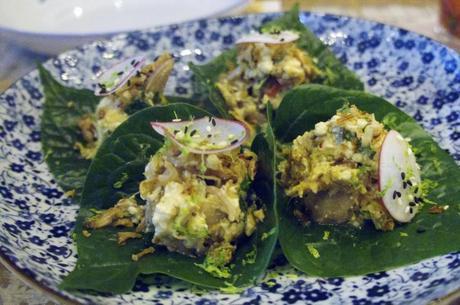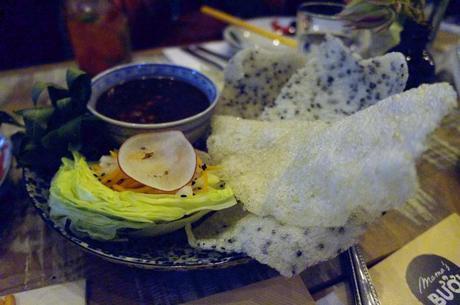 Don't full up on these despite the temptation as at Mama's Buoi, the mains are the winners. Not huge in size, they are designed so you can pick a few and share. The caramelised pork belly was my pick of the day with crispy, succulent pieces of meat were swimming in a sweet, creamy coconut sauce. Whole pieces of cinnamon stick and star anise were a true testament to the genuine flavours. For something a bit less indulgent, the green tea smoked duck was light and refreshing contrasting with smokey aftertones. The smoky eggplant could keep any vegetarian happy complete with chilli, garlic and basil.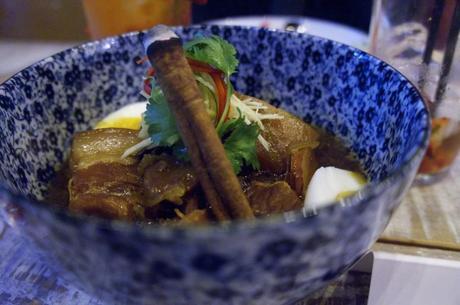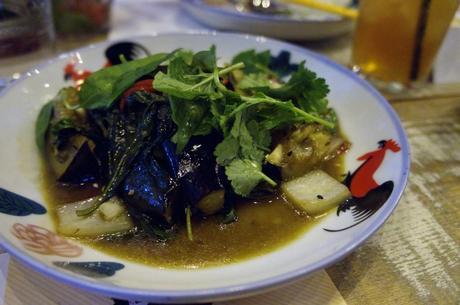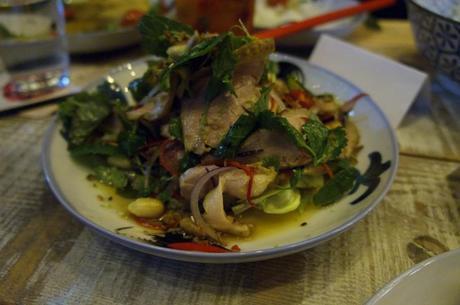 The anticipation of dessert was what kept me truly intrigued. What comprises a Vietnamese dessert? All was revealed and it seems the answer revolves around their access to beautiful tropical fruits. A sticky pineapple caramel cassava cake was beautifully dense, all offset by a light and refreshing coconut like sorbet. If the coconut and lime sounds more to your liking, the coconut and lime pana cotta was tangy, silky smooth and my dessert pick. Taro doughnuts filled with red bean jam are an interesting option, but I found the outside to be quite chewy and gelatinous while the jam had an odd flavor. Perhaps I'm just not a fan of red bean.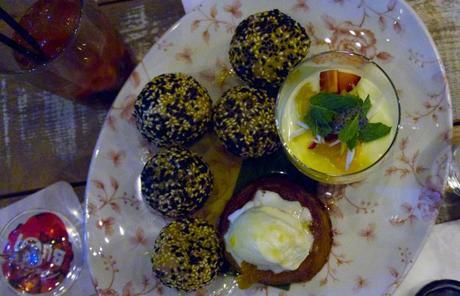 While prices are somewhat higher than their brother stores, so is the quality as succulent cuts of meat, incredibly fresh and fragrant herbs and sizeable dishes make any cost worth it. While shopping, it is so easy to settle for the fast food takeaway joints on every corner. But while you trawl through every corner of H&M, take my advice. Avoid a serious case of impulse buys due to the hangries, sit down and let Mama's Buoi do the thinking for you. A cheeky Miss Saigon couldn't go astray either.