I was looking forward to my run with
Tina
all morning...so I was pretty excited when I could see her coming across the parking lot and I ran right down.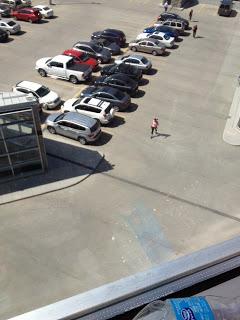 Today, we had decided we should put our new
Chick'd
gear to the test and go for an easy run together.  It ended up being too hot out for us to wear the long sleeved shirts, but our Cadence capris were ready for the workout.  As soon as we started off, I realized I had forgotten to take off my Pandora bracelet and was looking for a place to stash it when Tina said "Use the pocket on the back!"  DUH!  Of course - there is a lovely, large zippered pocket back there that was happy to contain my bracelet.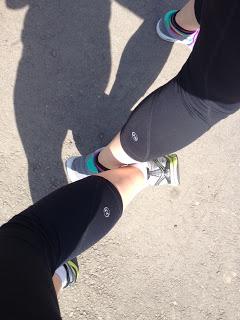 So, we took them for an easy run around Southwood.  I had worn mine in my race on Sunday so I was just so happy to be in something so comfortable on my run.  These are fast becoming my favorite capris.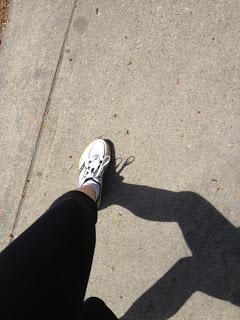 Check out my in motion photography skills!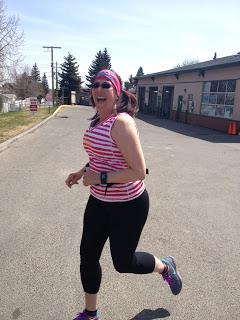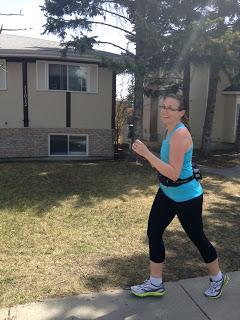 I know that I can just not recommend these highly enough.  Comfortable, tug-free, super soft, dry ridiculously fast.  I am saving for more pairs.
In the end, we did around 4k in the heat of the noonday sun.  At about the 2k point, my knee started to grumble angrily at me so we walked for a while.  I may need to take it a bit light for the rest of the week to save it for my 16k on Saturday and the Mother's Day Race on Sunday.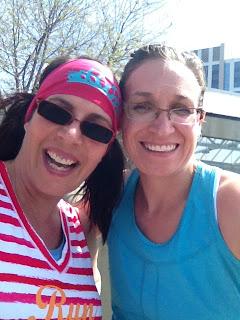 and,a s usual, Nike always has something to say about it all...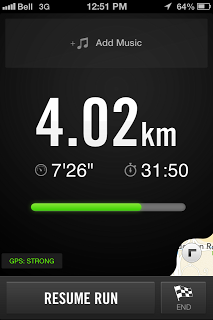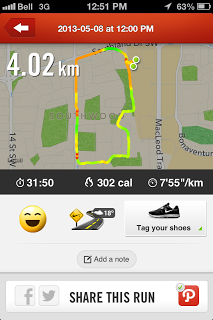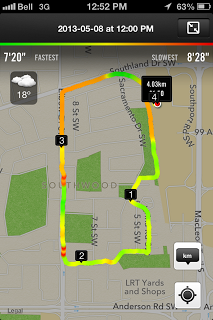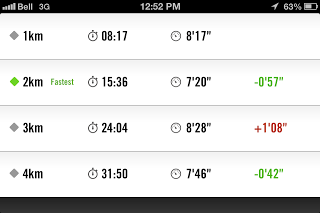 ***Disclaimer: Chick'd Apparel provided the capris to us as part of their ambassador program but all opinions here are my own honest thoughts.***